How would I describe myself
I adore this live and everything around myself) I always meet good and pleasant people) I like animals a lot!! They are innocent and cute!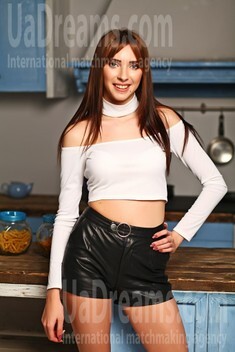 My typical day
I live a healthy lifestyle - I get up, do my morning exercises, cook breakfast - I used to eat different porridge in the morning and I cook them really tasty. Such morning brings me a lot of good energy for the day so usually I do a lot of things for work and myself during the day. I also want to learn meditation and include it in my morning ritual :) After work I go to gym or meet friends or go home and do my chores or relax with the book or TV
See her fascinating movements and charming smile...
Feel as if it was your first date with this lady — it is worth 1000 pictures!
Watch this video for FREE
Our personal opinion of this Lady
Yulia is a pleasant young woman, positive but full of energy. She seems to bring good atmosphere wherever she appears.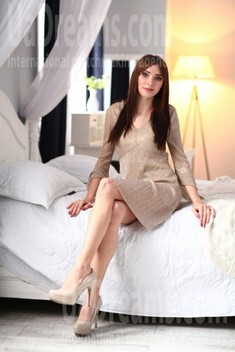 What I do in my leisure time?
For me cooking brings piece, joy and relaxation - specially when I cook for some close people for me, dishes appear to be very tasty. I adore to sing in karaoke, to read books - my favorite topics are psychology and sexology. And I like to dance a lot - I feel myself very feminine when I do it - I can release my woman's energy.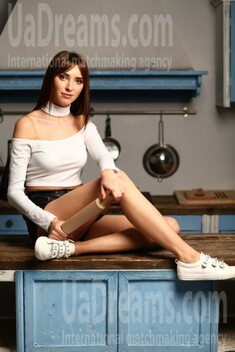 The type of man that I desire
The most important for me in a man is him to be loyal, open minded, goal oriented. I believe that true and happy relations are based on mutual understanding, trust, common interest and of course love. With my future beloved I want to enjoy every minute!!!
About my family
I live with my mom and granny in a nice and calm City of Zhytomyr, my granny brought me up so she is the nearest person for me. I love them both but it's time for me to make my own family with a man and I came to the point in my life that I want and need it.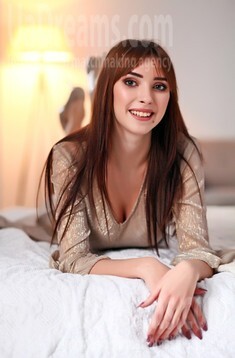 Domestic abilities
Most of all I like to take care about people (my family and friends who come to my home) and pets at home who are around me so that they could feel comfortable and to cook some tasty dishes for them) Also I have flowers and plants in pots to whom I also give my love and they give their love to me))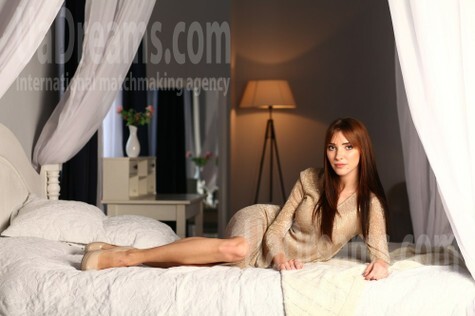 My future goals are
I came to the time in my live when I feel that the what I need to be happy now is a family with my man that's why I came here and will do my best to build good and strong relations. Also I pay attention to self development and I think that I will never stop putting goals and achieving them. Another my goal is to travel abroad and see the world - preferably with my man.