Birth Date
Height
Weight
Eyes
Hair
Build
Glasses
She is
Smoke
Drink
27 March
165cm 5' 5''
65 kg 143 lbs
green
light-brown
average
No
right-handed
No
Socially
Field of activity
Architecture/Interior
Occupation
Executive Assistant
Marital status
Single and No children
Want to have children?
will decide with my husband
I'm looking for
Romance, Friendship, Fun, Relationship, Dating, Traveling
Birth Date
City
Height
Weight
Eyes
Hair
Build
Glasses
She is
Smoke
Drink
I'm looking for
27 March
165cm 5' 5''
65 kg 143 lbs
green
light-brown
average
No
right-handed
No
Socially
Romance, Friendship, Fun, Relationship, Dating, Traveling
Field of activity
Architecture/Interior
Occupation
Executive Assistant
Marital status
Single and No children
Want to have children?
will decide with my husband
My Languages
Russian
Means is a native speaker, needs no help in speaking
Ukrainian
Speaks since childhood
English
Familiar with frequently used expressions and able to express oneself in everyday situations.
What I do in my leisure time?
I am trying to spend my free time with my family or with my friends. When we gather together we cook something and discuss the latest news over a glass of wine. Whenever is possible I like to go to exhibitions, visit museums, participate in various workshops. I am in the process of learning the Resin Art technique. The Art moves me. Can you? :) I also pay precise attention to my woman's energy. I do Pilates and special training to keep my body and my mind in the right condition. I am a huge fan of exotic cuisine tasting. I like to discover specifics of the culture and psychology of different countries. Ice skating every winter and horse riding every summer is a family tradition.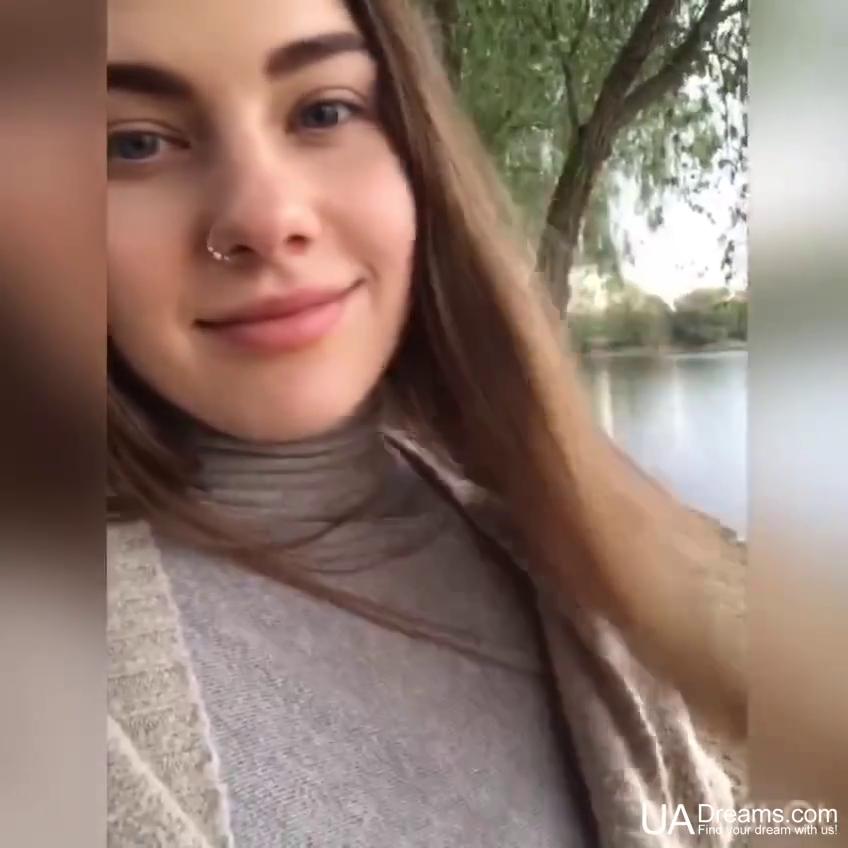 How would I describe myself
Do you know how they say that pets are like their owners? Well, I am like my huge red cat: cuddly, warm, pleasant to the touch, playful, and would love to purr in your ears while laying on your chest. :)
The type of man that I desire
I am an artist, that's why passion and desire are important to me as much as respect and kindness. I want to be inspired by my lover and to become an inspiration for him. I would love to find a dominant man who will be able to share with me his weirdness.
Our personal opinion of this Lady
Yulia is a cheerful young lady with serious intentions for life. She has an adorable smile, a good sense of humor, and a romantic soul.
My future goals are
Love brings me a sense of purpose and meaning in life. I want to find a person who will make me feel comfortable with myself, who will combine features of a loyal friend and a passionate lover, who will cherish my persona and will allow me to pamper and indulge him in every action and thought. Love is a desire to share each and every moment of life together. That's why my life goal is to love and to be loved.
About my family
I have a big family. My caring parents, 2 wonderful younger sisters, grandparents, lots of cousins. Animals also play important role in our lives. :P I grew up surrounded by love. As I am the oldest child I was thought to be patient towards the younger generation and obey elder members of the family. We all respect and support each other and I want to share these values with my future partner.
My typical day
My work schedule is very loose, which makes each and every day unique. I don't like being bored so I fulfill my life with adventures and memories. No matter if I travel to another country or staying in my bedroom - I will always find a way to keep myself entertained. What do you think we might have been doing if we would quarantine together? :P