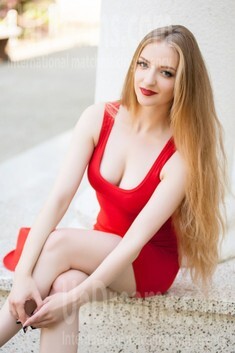 The type of man that I desire
I am looking for intelligent, well-mannered, interesting and caring man who doesn't give me the reasons to feel jealous. I would be happy if he shares at least some of my views on life and is eager to self-developing as much as I do so our life can be full of emotions and positive events.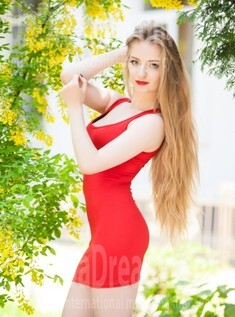 My future goals are
I want to to fulfill my aims in life - enjoying each second of my time and helping people, especially my parents. I am very grateful for all the love and care they have given to me, and I want to do something special for them so they will never have to work hard and will not know what the misery is. I wish to be loved as in love I find my inspiration. To travel is a great thing as I stick to the thought that the world is like a book, and the person who does not travel sees only one its page. However, to travel alone brings no satisfaction, as only shared happiness is true happiness.
See her fascinating movements and charming smile...
Feel as if it was your first date with this lady — it is worth 1000 pictures!
Watch this video for FREE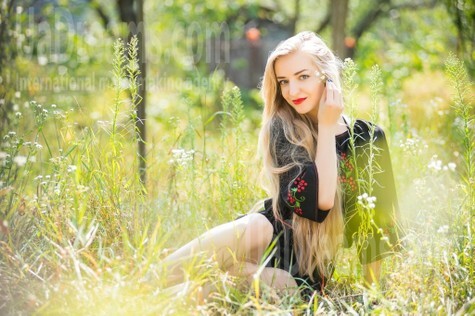 How would I describe myself
I am a sociable woman who treasures communication with intelligent and ambitious people. I always think in a positive way as I and enjoy every moment of my life. I like to be surrounded by good people and learn from any situation in life. My philosophy: What we think that we have, and what we give that comes back to us multiplied with time.
My typical day
I work for myself, that's why my working schedule depends on me. When I have some free time, I read various literature (mainly in foreign language in order to improve them), go out as I like to admire architecture in my beautiful city, do other hobbies, and try myself in modelling a little bit, too. I have a cat who makes each my day unforgettable with her love to life.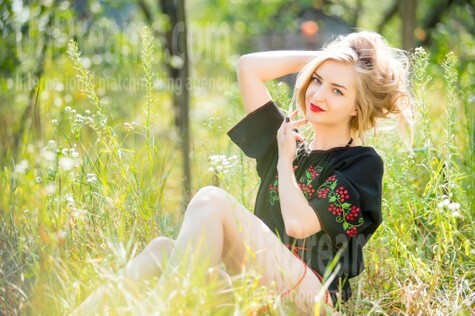 What I do in my leisure time?
I enjoy doing new and yet unknown to me things. :) I have many hobbies: Reading, studying languages, dancing, doing Japanese crosswords, travelling, visiting gym enjoying beautiful interiors and architecture, studying psychology, swimming. I enjoy working, too, - I guess I am determined when I start something. I always try to self-develop and help people appreciate each moment of their lives.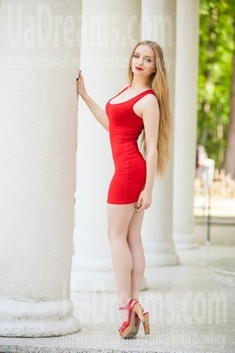 Our personal opinion of this Lady
Lady is very bright. She is natural blonde and has not only very beautiful hair, but also very charming personality.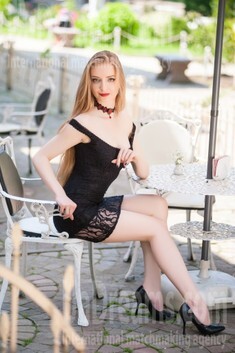 About my family
My parents live in the village, and my elder brother (who is happily married but still no children) and granny who live apart. Parents love me very much, my mother is my best friend. My brother has always supported me, though now our relationships are not very close as we live far from each other and rarely meet. Unfortunately, my parents were not the greatest example of a happy couple what gave me the opportunity to learn from their mistakes.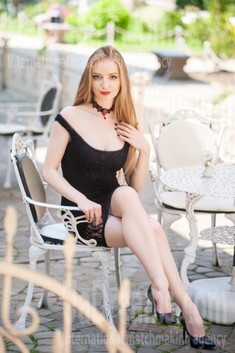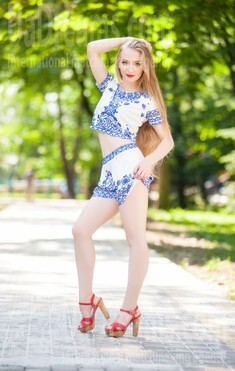 Domestic abilities
I like when everything around is clean, that's why I often do cleaning. I am also fond of pot flowers and any place I visit or live in must be very cozy and with pleasant atmosphere so I do not regret efforts to make it like this.