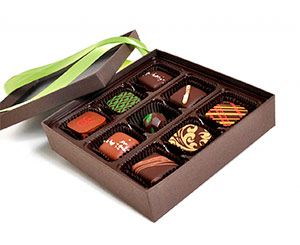 Box of Chocolates
Box of finest Ukrainian chocolates will always be the best sweet present. These truffles are absolutely divine for sweet teeth. Let your lady try these chocolate morsels!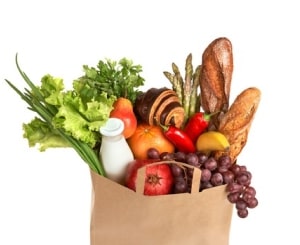 StayHome basket S size
Warm your lady's heart with a small grocery set. It includes bread products, fresh fruit and vegetables, and milk. This set will relieve her from the necessity to go to the store and she will stay home at least one day longer.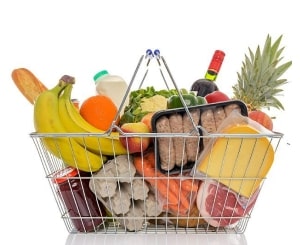 StayHome basket M size
The medium food basket includes eggs, a piece of cheese, chicken meat, milk, fresh fruit and vegetables, and a bottle of red or white wine. It will be a real support for your lady from you.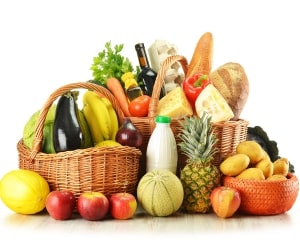 StayHome basket L size
Do you want your Lady to stay home for really long time? Choose the biggest basket. It includes eggs, a piece of cheese, butter, chicken meat, bacon, pasta, milk, fresh fruit and vegetables, canned vegetables, a bottle of red or white wine, and a bottle of salad oil.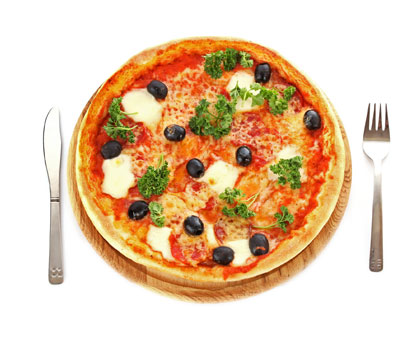 Pizza
Present your lady large (42 cm) tasty and spicy pizza. Any topping can be chosen by you or your lady.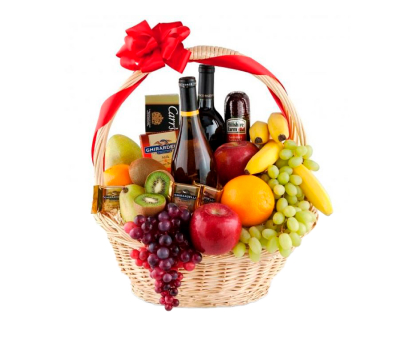 Basket of wine, fruit, and gourmet food
A superlative culinary and aesthetic gift. The fruits may include exotic and domestic fruit. The gourmet items will include savory delights such as Cheese, Nuts, Sausage, Crackers, and Hard Candies. Basket and fruit sellection may vary depending on the branch location.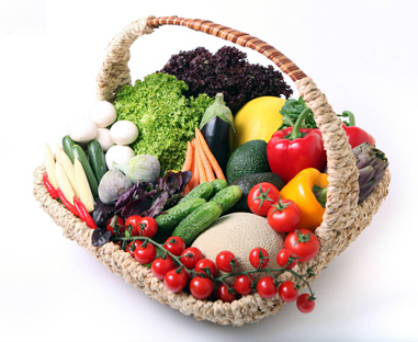 Gift basket "Healthy living"
Fresh organic vegetables from Ukrainian farms will overjoy your lady, if she lives a healthy lifestyle. If you take care about her health choosing this basket, there will be no bounds to her gratitude and admiration!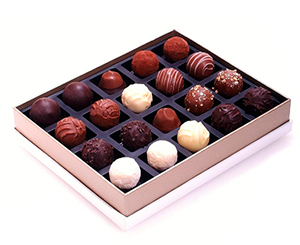 Medium box of Chocolates
Box of finest mixed chocolates are dedicated for special moments and will definitely show the depth of your feelings! She will know how much she is appreciated.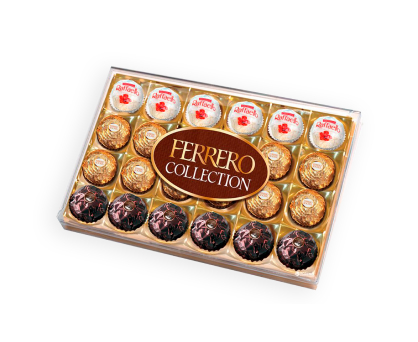 Large box of Chocolates
Spoil your treasure with best chocolate and be ready to hear many sweet words in return.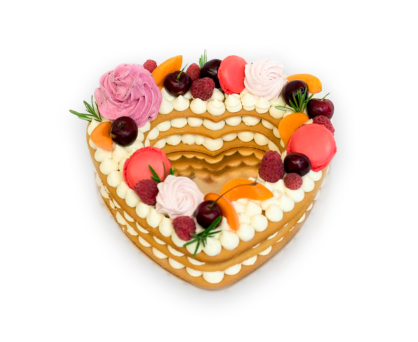 Love Cake
A heart cake is a good way to make an avowal of sentiments. Pink icing and biscuit with chocolate inside will show her what's in your heart – sugary sweet love!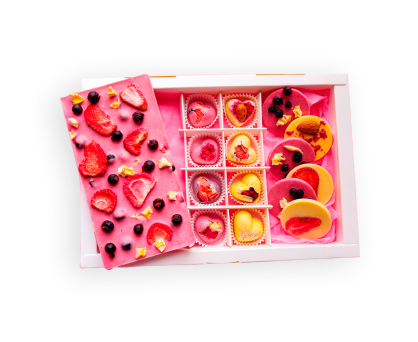 Box of Chocolates Heart
All ladies love chocolates! Impress her with romantic box of chocolates. It makes her thinks as though you're saying: "We'll have sweet life!"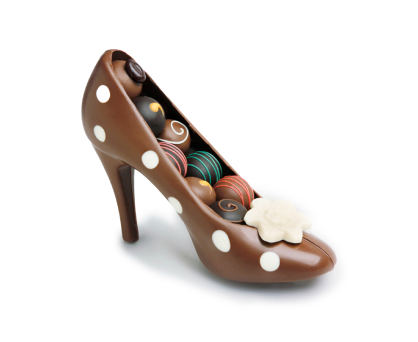 Chocolate shoe
If you're looking for a gift, look no longer. This chocolate shoe will be an ideal present for someone who loves shoes or chocolate, or even both. Melting milk chocolate will make your lady feel like a Cinderella. Single-piece price.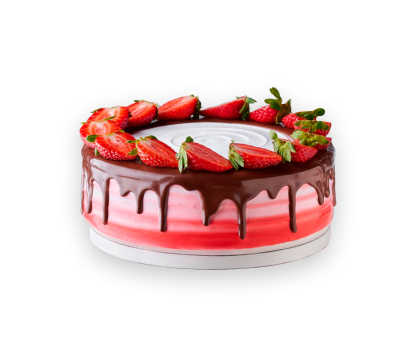 Berry Cream Cake
Ladies always try to keep fit. But they all love creamy cakes! This delicious cake with many fresh berries on the top she would like. Take care of your lady with such a sweet gift.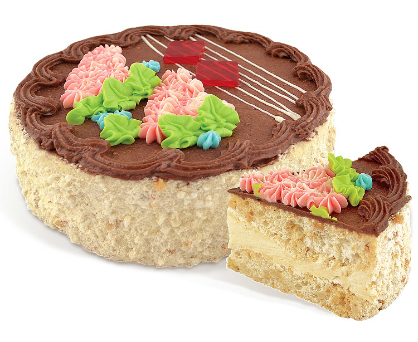 Kiev cake
Kiev cake is a very popular Ukrainian dessert made following the traditional recipe. The cake has two airy layers of meringue with walnuts, chocolate glaze, and a cream filling.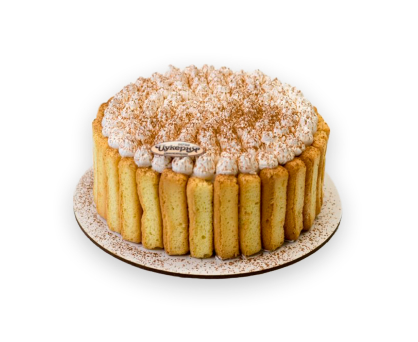 Tiramisu
True Italian dessert which awakes pleasure and excitement. We offer tiramisu in the form of cake so that your lady's pleasure can last longer.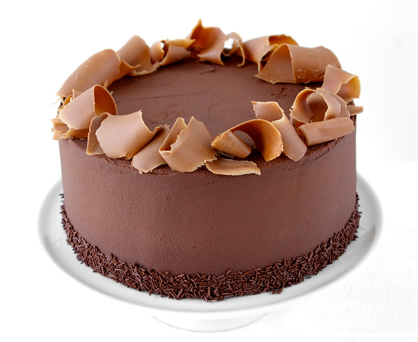 Chocolate Mousse Cake
Even a hard to please chocaholic will be more than satisfied with this cake. The entire cake is enrobed with milk and dark chocolate icing. Creamy chocolate mousse will tell of your feelings with acute fascination.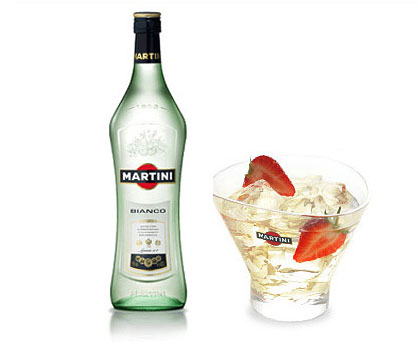 Martini
Martini is widely thought as women's drink. It'll be a good occasional present as well as just a good drink for all-girl party.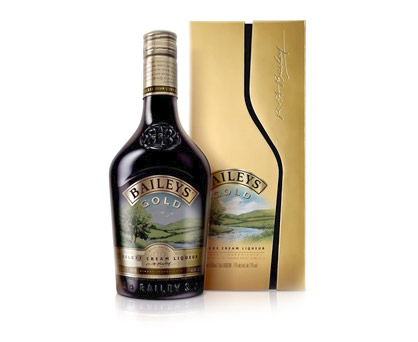 Irish Cream Baileys
The name speaks for itself – it is an Irish drink with cream. It tastes soft and so delicious that ladies can't but adore this beverage.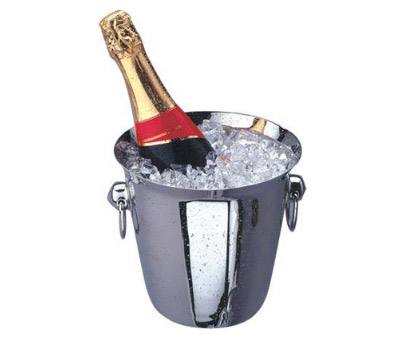 Ukrainian Champagne
Champagne has always been a part of every Ukrainian holiday. Semi-sweet taste makes it a perfect gift wear-anywhere! Price for 1 pc.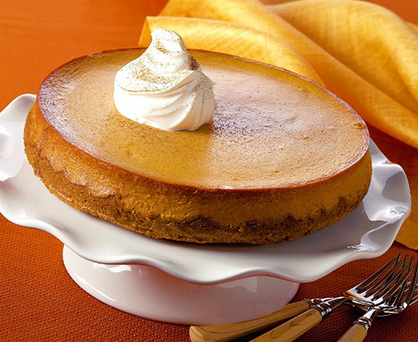 Thanksgiving pumpkin pie
Pumpkin pie must be on her table on Thanksgiving Day. Just imagine how your lady will be amused to try this special dessert! Most probably she has never tried it before.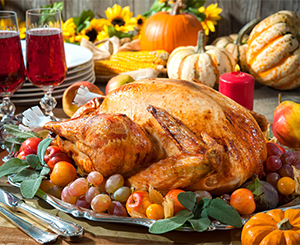 A Thanksgiving Turkey
A huge, big turkey - cooked already and delivered to your Lady!
Turkey is 13-15 lbs also mashed potatoes, vegtables, fruits, bread and salad with dressing.
A delicious gift!