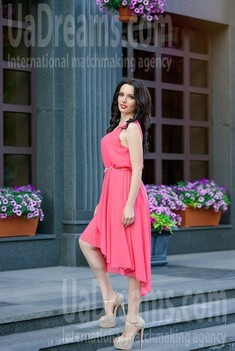 How would I describe myself
I am a happy woman and I want to make my man happy. I want to find him and to make him happy....
See her fascinating movements and charming smile...
Feel as if it was your first date with this lady — it is worth 1000 pictures!
Watch this video for FREE
The type of man that I desire
The main word in this question is MAN. I want to find not a fellow but a man. I think this is enough to explain my goal but I adore to talk, so I will tell more detailed))) By saying MAN I do not mean his age, I mean the inner world, the big heart and the readiness to care about other people but not only about himself... As all women I want to be loved and want to feel this. Sometimes you do not need to say these words you simply feel them... I want to feel!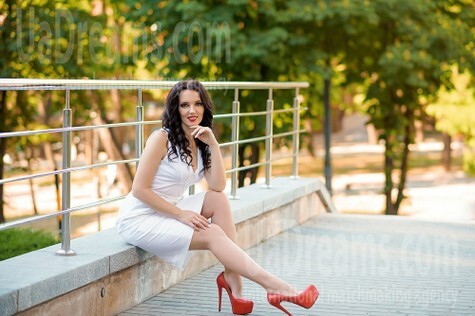 Our personal opinion of this Lady
She is bright, open and has a very lovely smile. It is very pleasant to talk to her, to listen to her and to be close to her...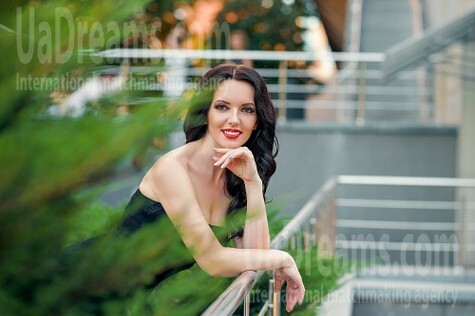 My typical day
As I had already said, all my time is my daughter's now! There is not the word "my day" there is a word "our day"!!)) I try to develop her as much as I can. She attends different educational courses, masterclasses and so on. You know I remembered how it is to be a child with her. I started to watch cartoons, I started to draw again and I feel how it is cool and wonderful to be a mom of a daughter. She is my best friend,my adviser and the most severe critic... We love to attend amusements parks together. Sometimes we love simply to sit at the bench in the park and to feed birds))) Our days are very different.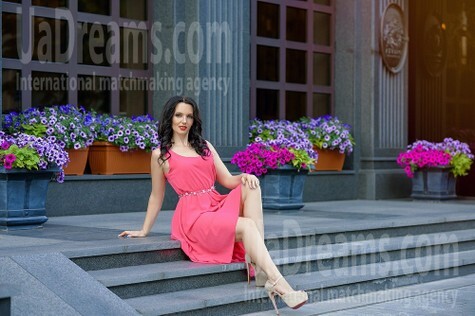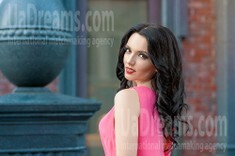 About my family
If we imagine the woman is the base of the family, so you will have even two bases!!!! )) I love to joke as you could noticed)) I love my family. I have mom, dad, younger brother and a daughter, of course)) My parents are together for a very long time. They are real example for me and I want to be an example for my daughter. I want to show her not only how it is to be a real woman but also how it is to feel defended. I want my daughter coming from the school has a person who she could tell about all her troubles and this person are ready to do everything not to see her tears.... I have such a person in my life, this is my dad, and I want Mikaella has it too...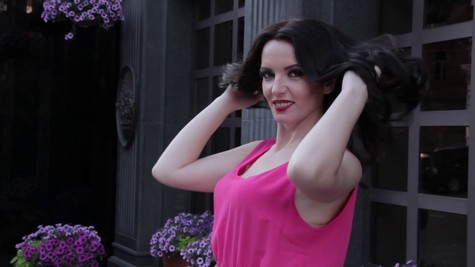 Get a much better idea of the lady's personality!
Discover her life and secrets no other men know :)
It's intriguing like finding an unknown world...


Domestic abilities
As I am a housekeeper now the domestic abilities are my everyday work)) I want to keep my house clean because my daughter is rather little now. I want to be an example for her, how it is important for a woman to keep her nest clean and cozy. So, we do everything together. I showed her how it is funny to swap the floor and to dance at the same time!!)) I showed her how to cook and she tries to repeat everything!!! She is really good at it!!))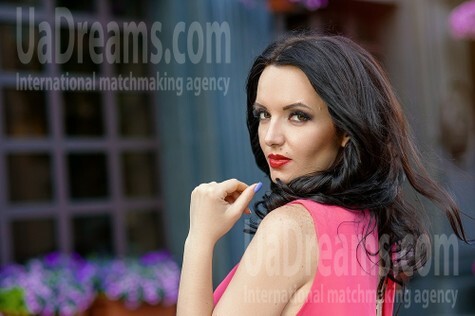 What I do in my leisure time?
Leisure time? I think all moms who have little children do not know this word!!))) All my leisure time, all my world is my little princess now)) I adore her. I try to be as much time close to her as I can! Of course I do not forget to care about myself because I know all men love with their eyes!!)) That's why Mikaella used to attend beauty salons from her little childhood)) She is really a little fashionable woman, haha))
My future goals are
I want to be happy! Of course I am happy now because I am a mom but I want to share my happiness. Have you ever heard it is very useful to share your happiness because you will get it back twice more ?!!!! I know it works! So, I will not describe the picture of the ideal world or an ideal family because every person has his own picture... and I am sure this picture can be changed by the "right" person. Today you can desire one thing and tomorrow you will meet your person and he will change all your thoughts, all your pictures... So, my goal is to meet my man and to share my happiness with him))