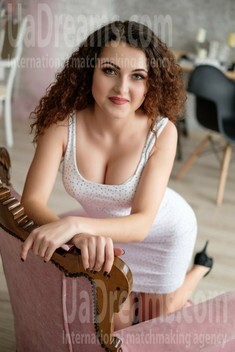 Domestic abilities
As I live alone all domestic work I do by myself. Since I have a hamster at home I have to clean the house every day. She is very nice but too active and overspreads sawdust everywhere. Also I like cooking very much and not only Ukrainian dishes but dishes from different cultures. I like baking and I have a secret recipe of strawberry pie. Have you ever tried it ? I am sure not, and you will be surprise when you try my pie. My mother sometimes says that the way to a man lies through the stomach and therefore I should cook very well.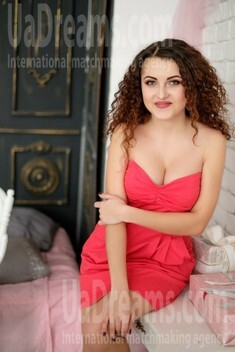 My typical day
I start my day early in the morning.The best variant is to switch on the music, in such way the day starts with a good mood. My day at work is typical: phone calls, talking to people, answering emails, writing reports and discussing some important issues with my boss. While returning home I always read some interesting facts or news on the internet. When I return home I feed my hungry hamster. She is waiting for me all day long and for fresh carrots. After that I cook my dinner and switch on an interesting movie or a TV serial.
See her fascinating movements and charming smile...
Feel as if it was your first date with this lady — it is worth 1000 pictures!
Watch this video for FREE
My future goals are
My future goals are very simple. I have a big desire to build reliable relationships. There's nothing better in the world than to feel my beloved man's care. And to take care of my man is even more pleasant. I want to create coziness in the house so that I always want to go back home and always have someone who will wait for me at home. It is wonderful love and be loved, wake up in the morning together and cook breakfast. I want to know what happiness is and share it with my soul mate. You also want to be happy, am I right ? Let's find our happiness together.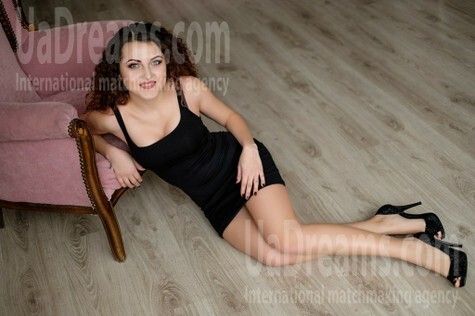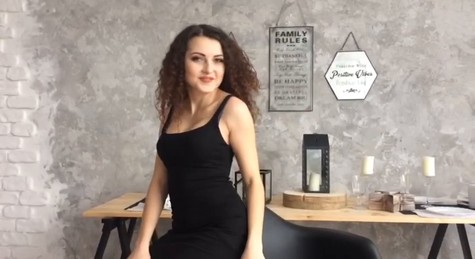 Get a much better idea of the lady's personality!
Discover her life and secrets no other men know :)
It's intriguing like finding an unknown world...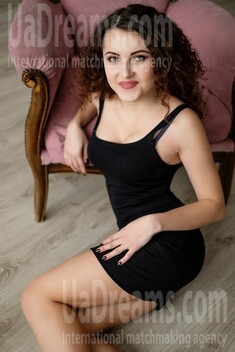 What I do in my leisure time?
One of my hobbies is photography. I like capturing the surrounding nature and sometimes I get really nice shots. Apart from that, I like cooking. I can cook spaghetti with Bolognese sauce, different kinds of meat. Also I love to embroider, at home there are a lot of embroidered paintings and one day I can show you. Perhaps this is not very popular activity but it gives the chance to concentrate and relax. Also in my free time I like to watch movies, listen to music, read books and have fun with friends. Also I like dancing but I can not do it professionally.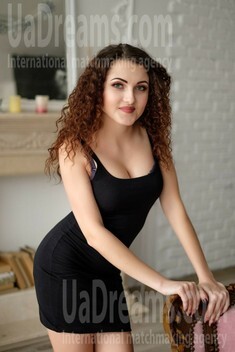 Our personal opinion of this Lady
A nice and cheerful lady, she is single-minded and therefore knows what she wants. She wants to find her man and be happy because she believes that the family is the most important.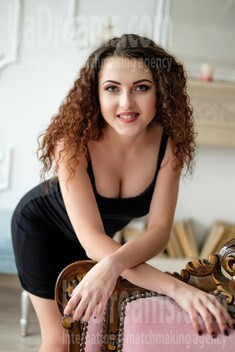 The type of man that I desire
No matter how strong a woman is, she expects a man stronger than she, and not to restrict her freedom, but to give her the right to be weak. I am looking for such a man! A man who has a sense of humor, a man who appreciates and respects a woman, one who is able to love and care. I want to find a man with whom it will be a pleasure to wake up together every morning, or with whom even the most gloomy day can turn into a holiday. Who wants to fly home on the wings at the end of the day, with whom it will be a pleasure to spend a vacation by the warm sea.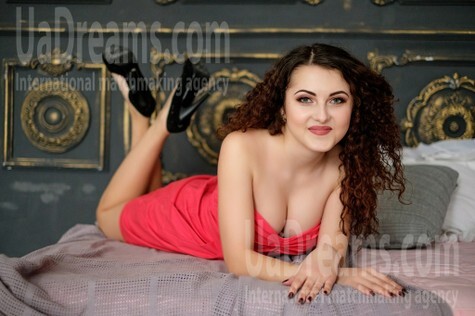 How would I describe myself
I'm gentle, open and faithful. I believe that people should behave with people the same, as you want them to behave with you. Therefore, I am always open to new communication, I try to help people because life is a boomerang and everything will reciprocate. One more thing is very important - to be honest, and honest not only with people, but with yourself, do not betray your desires and plans.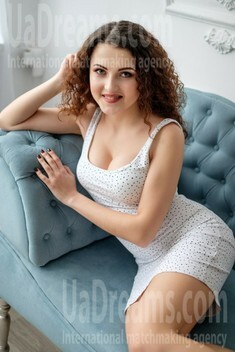 About my family
I have a small family although we have a lot of relatives. My parents do not live with me, they went to another country. I miss them very much but I have an aunt, who lives in my city, that is why in difficult situations I can always ask her for help. Family is very important and they are an example for me. My parents live together about 25 years and I hope that my future marriage will last longer. My mother is a teacher, she is always kind and understanding. My father is a mechanic and he loves his job because it brings him joy.