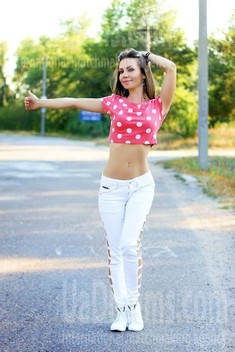 About my family
I have an amazing family! My parents have been raising me and my brother in old-fashion way, with appreciation of traditional family values. They are still happily married and are looking at each other with so much love and care that I can clearly see what kind of relationships I am looking to create with my special man in future. We are very close with my brother and I can say that he is my true friend! We are gathering together as often as possible and try to spend as much time as possible together. Love family dinners :)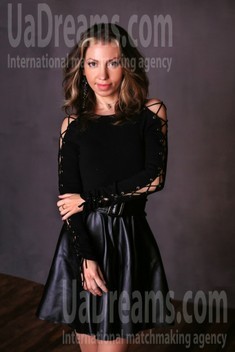 The type of man that I desire
The man of my dreams is mature and responsible, he knows what he wants and how to achieve it. He is fun to be around and has a sense of humour, but of course he can also be serious when needed. He is not afraid of making decisions. He will be a wall to protect me from the disasters of the world and a strong shoulder to lean on. He is caring, understanding and kind. In other words, he is just like I am - a happy person who loves life and is ready to fight for happiness! He will be everything for me and I will be everything for him.
See her fascinating movements and charming smile...
Feel as if it was your first date with this lady — it is worth 1000 pictures!
Watch this video for FREE
Our personal opinion of this Lady
Lady is very cheerful. Always has a kind word and a smile for everyone. Very dreamy and serious in her intentions to create a family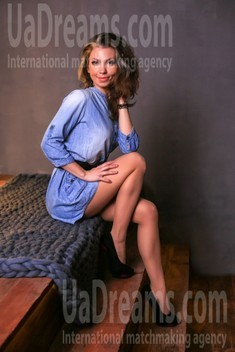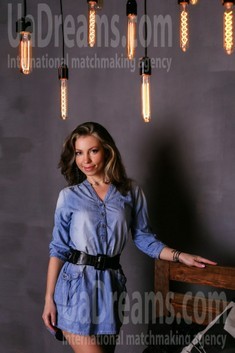 What I do in my leisure time?
I would like to start by saying that I don't like being lazy, I am not a fan of laying on the couch in front of tv, I like being active always! I love spending time outside, discovering beautiful places, enjoying wonderful architecture. The closer I am to the nature, the happier I am :) I love cycling, horseback riding, swimming, sports, driving, picnics. Sure I can find something fun inside too, like billiard and board games for example. I am playing drums! Surprised?;) Yes, I am a lady full of surprises! I am open to everything new :)
My future goals are
I came to this site with a big and pure dream - to find a special man, to fall in love and create a wonderful family. I truly believe that we all have a soul mate somewhere out there in this world, but in order to start really appreciating happiness of being together we were divided and blown to the four winds of heaven. I am here looking for my soul mate and am sure that he is also looking for me! We just need to make these steps towards each other and become happy forever! :)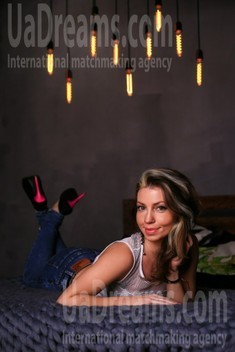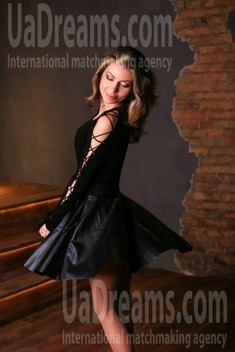 My typical day
I start each day with music! (hope neighbors do not hate me yet:)). Since I love being active, I start my days with exercises, contrast shower and a cup of coffee with milk, and of course with a smile and positive thoughts! I believe that positive thinking is very important, so no matter if it is raining outside, if I don't feel like getting out of the bed or if I have a crazy day coming, I am always smiling in the morning! :) Then I go to the work and do my best to keep that positive attitude there :) Evenings are the time for meeting friends, going to the gym and other activities that make me feel happy and alive :) If I am staying at home, there comes time for cooking experiments! When I am in the kitchen with the music on, I can stay there for hours! The problem is that I just can't stop when I have ideas in my head.... and then I can't eat that much :)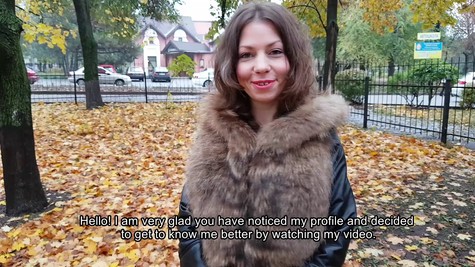 Get a much better idea of the lady's personality!
Discover her life and secrets no other men know :)
It's intriguing like finding an unknown world...


How would I describe myself
I am very active, positive and optimistic woman. I am happy and feel like I need to share this happiness with people around me :) I never give up half way and can always see good side in everything no matter how difficult situation seems to be. I am very kind and love helping others.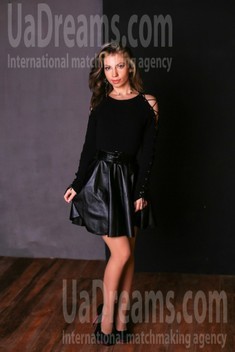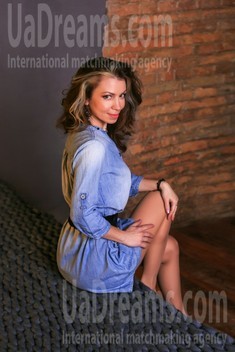 Domestic abilities
I like my home to be neat and clean, but I am not crazy about it. I mean, if I have to make a choice between cleaning windows and going to the go-kart track, guess what I am going to choose?;) but of course later I would clean windows also, when have free time :) What I would never postpone is cooking when I have some ideas! This is really my passion and I love treating my family and friends with something new and interesting. I like inviting guests and surprising them with some new dishes I have invented :)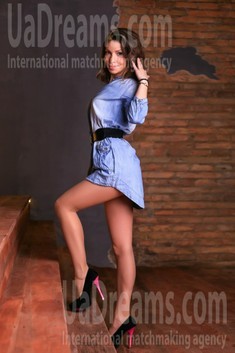 Get a much better idea of the lady's personality!
Discover her life and secrets no other men know :)
It's intriguing like finding an unknown world...