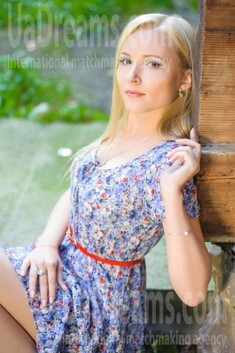 My typical day
I believe in saying that each day is unique and I try to live as if this day is the last one, to enjoy each moment, each second. Every time I try to do something to make a day special to remember:) I also take care about my health and every morning I do morning exercises or jogging. It helps me to be active the whole day.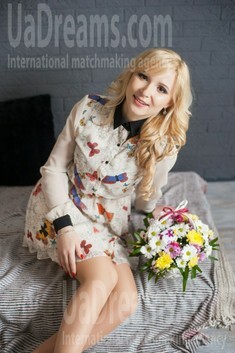 My future goals are
There are so may goals that would be nice to achieve. :) One of them is almost finished and it is my studying. But now I realised that I am a bit lonely. And I decided that it is a high time to find my beloved and further to create a family. I really want to share World with him. I am family oriented person. I want my future family to be an example to others:)
See her fascinating movements and charming smile...
Feel as if it was your first date with this lady — it is worth 1000 pictures!
Watch this video for FREE
Get a much better idea of the lady's personality!
Discover her life and secrets no other men know :)
It's intriguing like finding an unknown world...


See her fascinating movements and charming smile...
Feel as if it was your first date with this lady — it is worth 1000 pictures!
Watch this video for FREE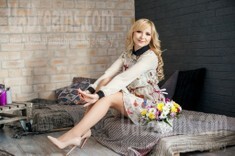 About my family
My family has always been the example of good relations. I am the only one child in my family but I can tell for sure I am not selfish at all. :) My mother adores to cook and from my childhood I always helped her and learned a lot. And my father works in construction, he is very busy but still finds time for his lovely family. We like to take guests in our home and have barbecue.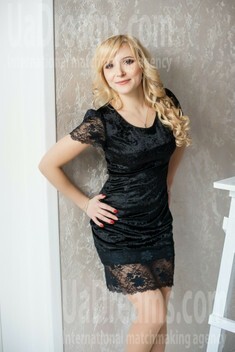 Our personal opinion of this Lady
This lady has big and loving heart and positive view of life. She will be a perfect wife and caring mother.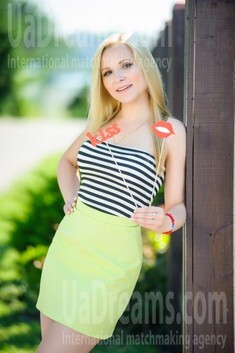 The type of man that I desire
First of all I would like to admit that neither appearance not age is important in relations. I do really care about his inner world, his soul, the way he behaves with me, respect and sincereness. So I know for sure my future husband need to have these qualities. And just to be kind and loving:) I really wish to be the dearest person for my beloved and take care about him.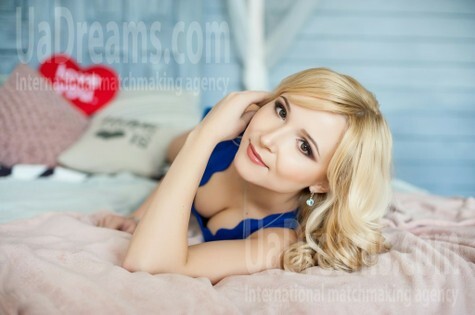 Domestic abilities
I adore take care about my house. We have a big one and it takes me much time to clean it but I must say I enjoy it. What I like the most about the domestic abilities-is cooking, especially I love to bake! I hope that one day you will try a tasty cake full of love from Marichka. I also help my mother to take care about plants especially flowers.
How would I describe myself
I am a romantic girl, sometimes I even think I might be born in the times of Romeo and Juliet:) I appreciate good attitude towards myself and actions as well.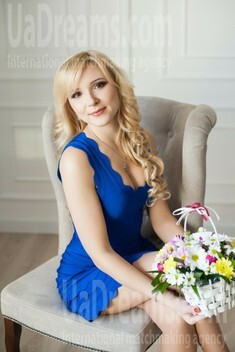 What I do in my leisure time?
As I am a postgraduate student now, but I also have two more works. One is connecting with my studying. As I study tourism my work is to help people to open European visa. And the other one is more like hobby, I like to paint and I do it on nails. It can be different pictures, animals, flowers etc. I am glad when my clients come back to me again and are satisfied with my work. It makes me a big pleasure. And I have one more thing that makes me busy. It is my doggy. He likes when I take care about him. And I adore him. But of course I do have many friends and I like to meet them at weekends!