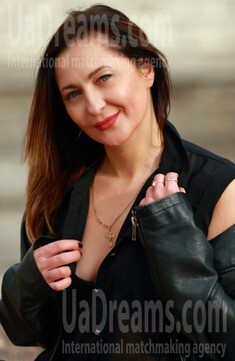 Domestic abilities
I like to be engaged in home improvement. To tell you the truth I buy different beautiful things for my flat. It helps me to make my house cozier. It is really good to come back home after difficult working day and just have a rest. When the atmosphere in your house is wonderful - you feel great. As every true lady I like to cook of course) But it is not like a domestic ability) It is my second hobby) The first my hobby is my work)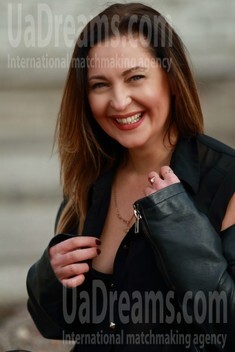 The type of man that I desire
I am looking for a loving, caring, faithful man. Who is ready to build a family with such an active woman. I know that not every person can lead such life style) Also I want to find a man who would accept my son) Of course I try to be the best mother for him but boys need a father) Noone is perfect) I am not perfect also but we can be perfect for each other)
See her fascinating movements and charming smile...
Feel as if it was your first date with this lady — it is worth 1000 pictures!
Watch this video for FREE
How would I describe myself
I am self-sufficient woman. I have everything in my life except beloved man. And I am ready to change that awful situation. I am a cheerful woman. I always ready to help my close people. It is very important for me to realize that somebody needs me. I am a sporty woman also. I lead a healthy life style.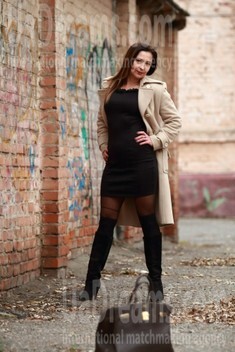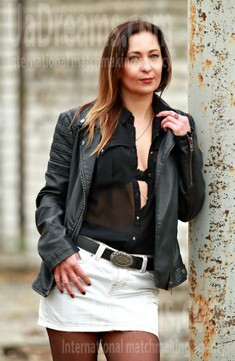 Our personal opinion of this Lady
Marisha is a very nice lady. She is very honest and it is nice to know that such woman is ready to build strong family. Marisha is a good mother. She is a wise woman. She has serious intentions. We hope that soon her life will change to the best and all her dreams will come true.
My future goals are
I am the lady who likes to find out something new. That is why my goal is to learn as much as I can. I am sure that it is really very boring just to sit at home and doing nothing. But now my life is very empty without my second part. Now I am concentrating on finding my missing part. I am tired to be a strong woman all the time. I want to find the man who can let me feel tender. I want to be the best mother, the best wife. I am sure that my goals are not very complicated. And it would be rather easy to achieve them. So I am here to change my life to better)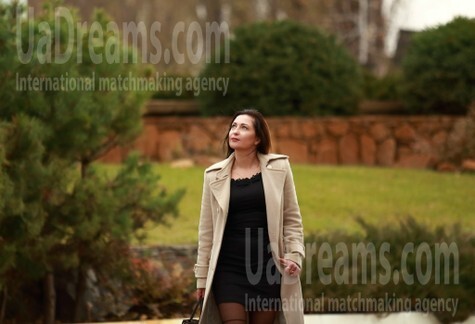 What I do in my leisure time?
I am a single mother that is why all my free time I try to dedicate to my son) I always give him all my love and care. Also I can easily find some time for myself as I run my own business. I like to go in for sports. I like to be in a good shape that is why I go to the gym very often. Of course spending time with my friends is also awesome) Besides this I develop my career. I try to find something new to surprise my clients every time.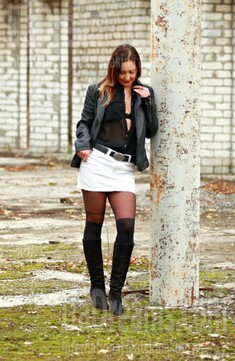 About my family
Well my family is not so big and not so small) I am not the only child in my family) I have younger brother) We have perfect relations) I am ready to help him every minute) To my mind it is very good when brothers and sisters have such relations. I am a very family oriented lady that is why every weekend I spend with my dear people together. Life is unpredictable that is why I do not want to miss the chance to be with my family as often as I can.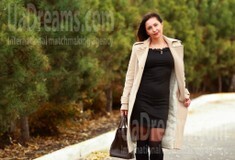 My typical day
I start my day with cooking breakfast for my son. It is like a ritual for me. I do believe that my son and I should have breakfast and dinner together. It helps us to be closer. We talk a lot about different things. It is very good when your children can trust you. Then I work and after my working day I prefer to go to the gym. It helps me to relax after my complicated day. It would be really nice to find a man who is ready to share my interests) Maybe one day we would cook breakfast together) It would be a great pleasure for me to cook delicious food for my dear men:)