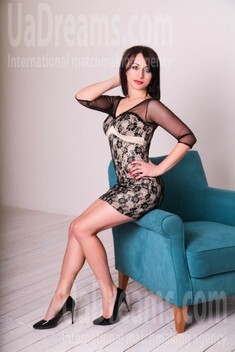 My typical day
I get up eraly in the morning and then I go to the kitchen, turn on TV and watch my favorite programm, I cook breakfast and prepare for work. After work I come back home and when the weather is nice, I like very much to walk after work home. I adore to listen to light music and to read a book in the evening or to watch something interesting on TV.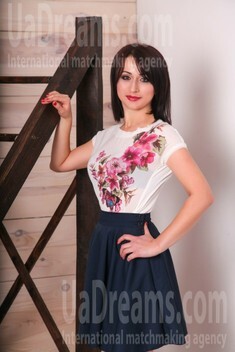 What I do in my leisure time?
I like very much to walk and especially when the weather is nice, I can walk and to see all the beauty of the nature or maybe to cycle, this is one of my hobbies. I like very much to spend time outdoors. I like to go to the theater or to the cinema and of course, I like so much to travel. I have visited a lot of cities here and I dream to visit some countries with my soul mate in the future.
Our personal opinion of this Lady
This is a very kind and serious lady, she has warm smile and a nice sense of humour. She wants to find a second half and to be happy together. She is very positive and caring.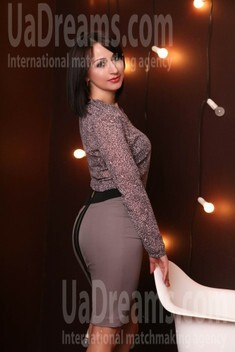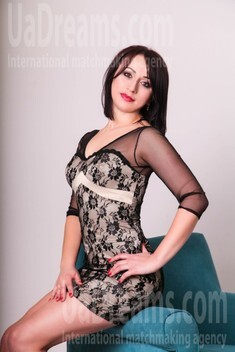 About my family
My parents live in the other city, but I often try to come there and to visit them. I like so much to spend time with my family and I also have a younger sister and we have very nice realtions with her. We often meet, discuss different things and spend holidays together. My parents are a nice example of strong relationship and I hope that I would also have a strong family where would be care, support and understanding.
The type of man that I desire
I dream to find man who would be on the same wavelength with me, who would be kind and sincere and with whom I can share all happy and bright moments and to overcome some difficulties. I want to dream and travel together, to spend time outdoors and to have a happy and strong family.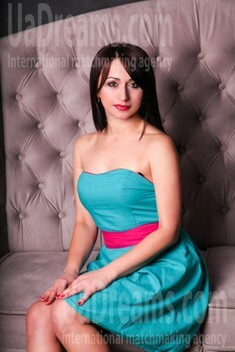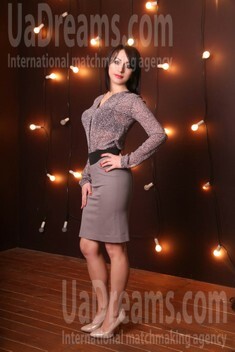 My future goals are
My main goal is to have a caring family and to be together with a soul mate. I have an 18 old son and I dream to find a second half for whom I would like to be an unread book. I want to excite my future husband and to share many bright moments together. Family means a great role in my life and I dream about friendly and caring family.
How would I describe myself
I like very much sport and different outdoors activities, I like so much to travel and to reach new places, I like to cook and to take care about the flat. When I have some free time, I meet with my friends and we go to the theater or cinema or sometimes play bowling. I like very much picnic and camping and I hope that I would find out more outdoors activities with my soul mate.
Domestic abilities
I like to so almost everything at home, most of all I like to wash and to clean the flat. It is very nice when there is a feeling of coziness at home and when you want to come home and know that your second half is waiting there for you. I like to cook and especially some Ukrainian dishes.