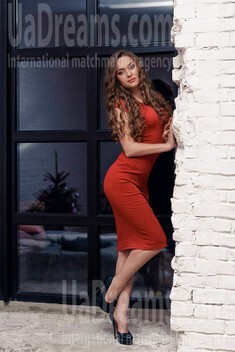 Our personal opinion of this Lady
She is caring, single-minded, honest, kind, cute and positive girl. She thinks that the most important thing is accepting a person with all his limitations.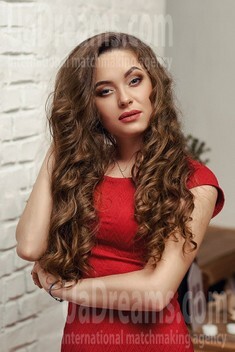 The type of man that I desire
I would like to find my life companion. He must be smart, strong, cheerful, wealthy, understandable and caring. I would like to feel in safety near him, that he hugs me and I feel: "oh, it is my man, I am at home in his hugs'. I do not want my man to be rude, indecisive and drink a lot of alcohol.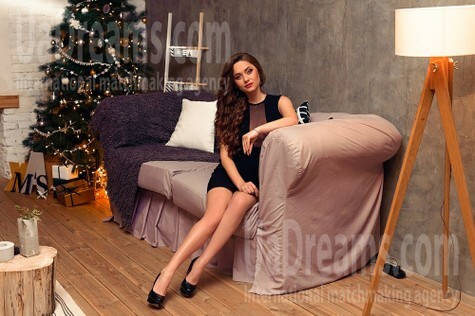 What I do in my leisure time?
I like reading books, traveling, walking with friends, watching films, listening to music, working on my fitness. I can bring a lot of fun and happiness to someone, with whom I go for a walk. I prefer to read books about psychology. It helps me to understand my inner world, my thoughts and all other people. In rainy weather, I prefer to sit on my windowsill, to wrap myself in a blanket, drink hot chocolate and dream about future.
My typical day
Now I have irregular working hours. Because of my willingness to change a job, I visit interviews a few times per week . I am an early bird and wake up at 6 am, go to work, spend 8 hours there. After work I visit the gym, meet with friends and return home. Before night I adore reading books and enjoy the silence.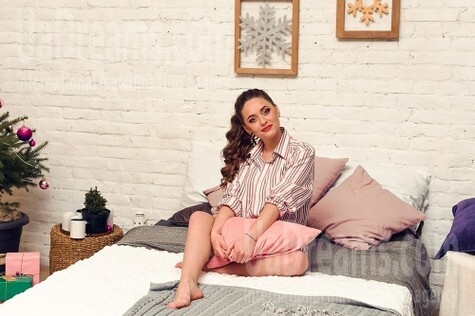 Domestic abilities
I am not afraid of any domestic abilities and difficulties at home. I like to clean the house, adore cooking. I can bake cakes and make candies. You have never tried such delicious sweeties. I spent my childhood in the village and can grow flowers, vegetables, and fruits. Now I try to make my own small garden on the balcony. Because I prefer to eat healthy vegetables and greenery.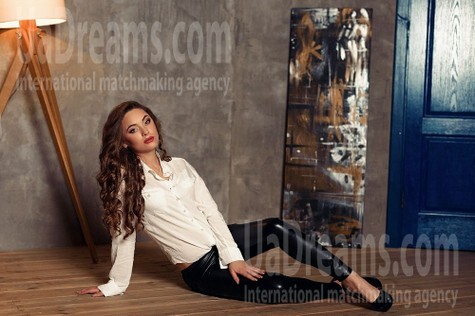 About my family
My family is a mother, a father, and a younger sister. My parents are divorced but continue to communicate and support friendly relations. I was growing with my mother and sister. She is 21 years old and I can say that she is my best friend. Because of a small age difference, we can find common language fluently, understand each other without any words and have perfect relations. I can not imagine my life without her.
How would I describe myself
The most important thing for me is the health of all my relatives, for them to have a long and happy life, only good and decent people to be around them. I want that all the troubles bypass me. I would like to see my world without any lie. I have a feature. I'm sure you have never met such a girl. I have a unique combination of brain neurons, it gives completely unique thoughts and conclusions. And maybe the last one, but not less important, I have a unique face and eyes. I bet you've never met a girl like me.
My future goals are
I have a lot of plans for my future, but I will start from the most important to me. I came here to find a life companion, a husband and a friend. I want to share all my life with him, want to be with him in any life situation, I wish we support and understand each other. We also must respect each other. I also want to become a cosmetologist or aesthete by the body and start my career. When I am rich enough, I would like to buy a small house, car and improve the well-being of my family.