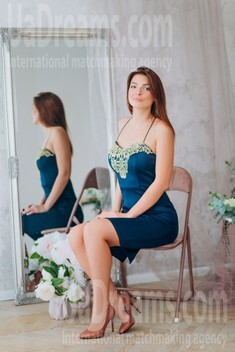 How would I describe myself
Despite my age, I went through a lot in my life. For example, I was living my usual life in Eastern Ukraine, when the war broke out and my parents and I had to move. It showed me how fragile my happiness is and that I need to appreciate my family and peace around more. I know what I want from life and what I am ready to sacrifice for the sake of another person, if it necessary. I wish to receive the same in return from my beloved. Because I am sure that relationship is when two people put the same efforts and desire.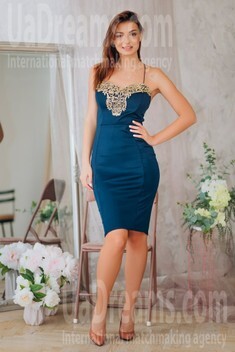 Our personal opinion of this Lady
Very nice, sincere and calm girl. She has really good intentions. She enchants everyone around with her presence. Despite the strength of her character, she is very gentle and fragile. Therefore she needs a man, who will cherish and protect her like a little diamond.
See her fascinating movements and charming smile...
Feel as if it was your first date with this lady — it is worth 1000 pictures!
Watch this video for FREE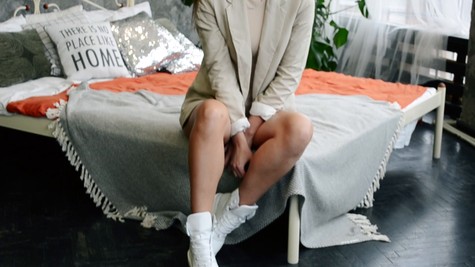 Get a much better idea of the lady's personality!
Discover her life and secrets no other men know :)
It's intriguing like finding an unknown world...


What I do in my leisure time?
Usually when I have free time, I do sports. It helps me to disctract from all worries of my daily routine. And it contributes me to recharge my body after the long day. I can recommend such activity to people who work hard and get very tired, because it gives a lot of energy. Besides, I like spending my spare time with friends and new people. It is always very interesting what someone will tell about himself. I also prefer to visit maritime countries with warm climate. I dream with all my heart one day to show my beloved all the places that have sunk into my soul.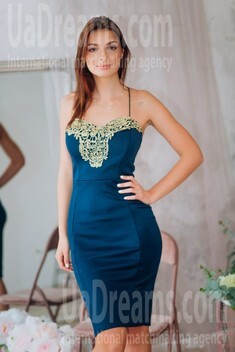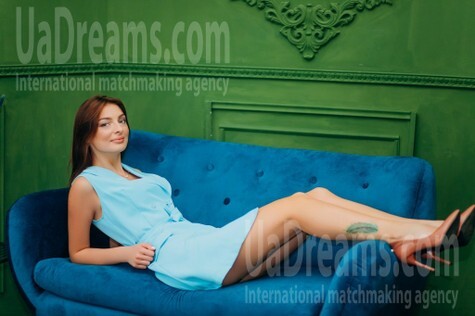 My future goals are
My job means a lot to me and I want to upgrade my communicative and management skills there and to implement some of my ambitions. But, of course, the most important goal is to find the love of all my life. I really need a person, who will be always near me, supportive in all my endeavors and with whom I will share all love and warmth from the bottom of my soul. I need to share the tenderness and my desire with my beloved man. Hope, that all my dreams will come true and this dating site will help me with this :)
The type of man that I desire
I imagine a man, who is mentally strong and experienced. He knows what he wants to get from the life and people. His second name is "to act". I want to feel safe near him, to feel his support and warmth of the soul. I appreciate honesty, open mind, reliability in men. And, of course, common interests are important to me. I want to discover a lot of new activities together with my beloved one. So, maybe he should be active and already ready to changes. It is really cool quality! Life is changeable and we should be flexible.
About my family
My mother remains for me an example of a loving woman who agrees to do anything for her husband and children. That is why it was from her that I learned the rule "a man should be like a stone wall". My dad is an example for me to follow. My family is the main thing that I have. Above my dreams to create the kind of family that I have always had. I want to hear in my future home only laughter, joy, and maximum happiness. My man is my soul, my little family and my best possible future. The truth is, they say that after all, everything is laid down from childhood.
My typical day
My every day routine, first of all, consists of my work. Every morning I go to work and usually I walk by my own. It seems like a meditation to me. I meet a lot of hurrying people, colorful umbrellas, laughing kids. This morning walk makes me feel happier than before. Moreover, I prefer doing sports after work and I visit gym almost every day. I want to get a perfect body and to improve my health. I would love to live my life with a person, who does not mind to share all the worries and happiness together.