Birth Date
Height
Weight
Eyes
Hair
Build
Glasses
She is
Smoke
Drink
14 May
167 cm 5' 6''
50 kg 110 lbs
brown
brown
petite
No
right-handed
No
Socially
University degree
Student
Field of work
Pharmaceuticals
Marital status
Single and No children
Want to have children?
will decide with my husband
I'm looking for
Marriage, Romance, Relationship, Dating
Share your love with Anastasia!
Share your love with Anastasia!
Birth Date
City
Height
Weight
Eyes
Hair
Build
Glasses
She is
Smoke
Drink
I'm looking for
14 May
167 cm 5' 6''
50 kg 110 lbs
brown
brown
petite
No
right-handed
No
Socially
Marriage, Romance, Relationship, Dating
University degree
Student
Field of work
Pharmaceuticals
Marital status
Single and No children
Want to have children?
will decide with my husband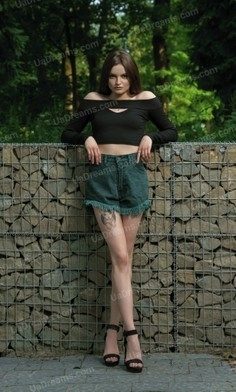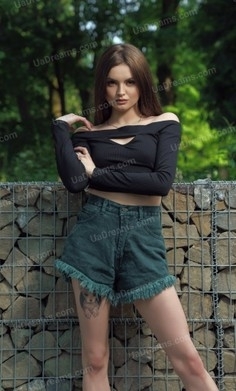 My future goals are
I have a lot of goals, it's will be too much to write about it here, just ask if you really interested)). But as i'm still a student, my main goal for now it's to get a diploma. At the same time I believe that future holds a lot of surprises. Often life brings it to us, but we do not understand and rely on banality, I want to wish everyone and for myself not to miss this surprise, at least the main one)))
What I do in my leisure time?
I love outdoor activities, the sea, fishing with my dad, volleyball. I can be lazy but it's rare. I don't have much of leisure time. I'm kinda busy girl as I'm a student and also have a work. I am a person who constantly develop, learn, achieve what I want. I prefer to spend my free time with family.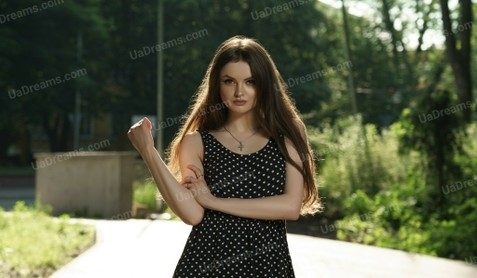 About my family
My Mom always told me 'When someone loves you, and when you make someone happy, you suddenly begin to feel like the most beautiful person in the world.' Would you make me feel that way? And from my dad I learned what a Man should be like. My Dad really cares for the family and provides for us, as best as he can. So, Dear Men, learn to care for girls... if you make any proposal, then at least worthy.) And most importantly, don't promise what you're not going to do! Just don't forget to switch from beautiful words to beautiful deeds after all :)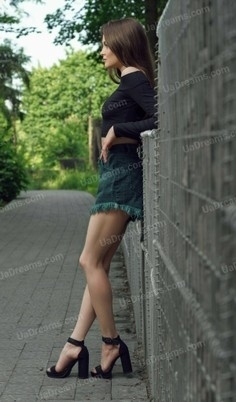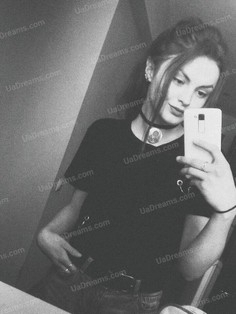 The type of man that I desire
I want to find a man for a relationship. Appearance, and residence does not really matter, I think it's not the main thing. What is important, I have to like you, and You have to like me. I'm not interested in infantile and passive men. I am looking for a strong, intelligent man. A real man in every sense of this word. The person with whom I would like to share my thoughts, impressions and future. I am open to a courageous, purposeful, responsible person.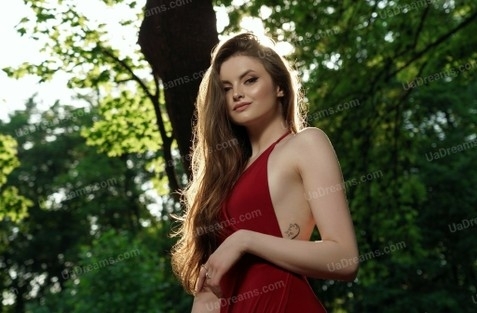 How would I describe myself
Positive, emotional, fun, with a sense of humor! I love everything that brings positive emotions and new pleasant impressions) I love coffee, movies, travel and cheesecake))))) I do not ask for anything and do not refuse anything) Let's just become familiar from the start.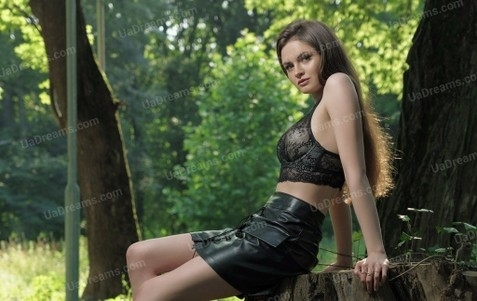 My typical day
In general life, I am passionate about painting, meditation, reading, dancing and active rest, I often go to the mountains, because my hometown is in the Carpathians. Still I need to find a good companion for this all)) For now I have my work that I enjoy a lot, but after getting a diploma I think to become a nurse. Would you like to have a nurse girlfriend)?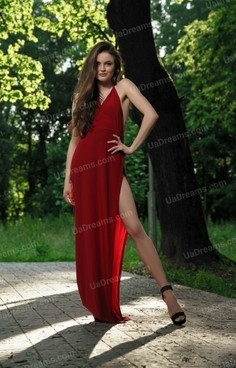 Lady will meet you in 11 hours Good luck!
Lady wants to chat with you in 11 hours
Lady offers to move chat for 11 hours
Lady declined invitation, but explains why:
Thanks but I can't come. Thanks though! Appreciate it!
She's online and waiting for you!
Lady is late, will be at 12:30