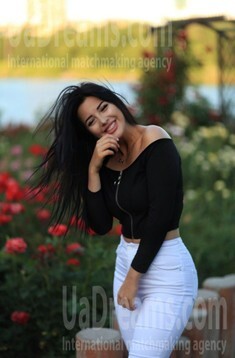 The type of man that I desire
I want to meet the man who will see me not only as a pretty girl, but my heart and soul. The man with whom I can be myself, feel myself comfortable and easy. I love kind, cheerful, independent men. The most important thing is a caring and responsible man! Which will be a rock and a support for me.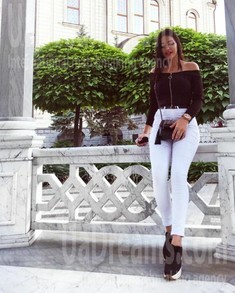 How would I describe myself
I am active cheerful woman, who develops herself in all the spheres - intellectual, sporty, spiritually
See her fascinating movements and charming smile...
Feel as if it was your first date with this lady — it is worth 1000 pictures!
Watch this video for FREE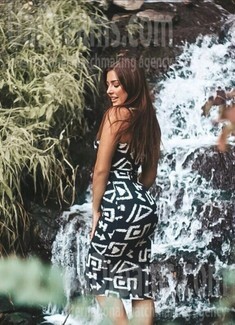 My typical day
My day begins with a cup of coffee and I quickly run to work in a beauty salon. I have been doing eyelash extensions for almost a year, I adore doing it but his is a very painstaking and jewelry work. After finishing work, I go to workout or can meet with friends and spend a couple of hours in their company. Then go home, do my chores, have my diner and sIeep.
What I do in my leisure time?
My hobby number one is photography. I have been photographing for over 7 years. I love photography, but I can't always allocate time for it. One day I want to become a first-class photographer. I love sweets and sometimes to relax I can sit in a comfortable armchair, think some pleasant thoughts and eat a bar of chocolate myself :) I like good kind films and book that develops my personality or skills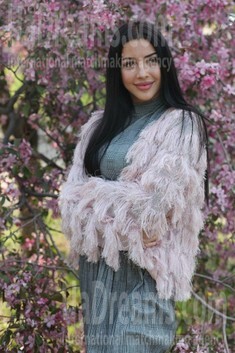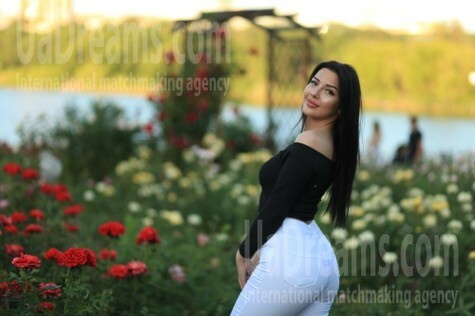 About my family
I am from Donetsk region, I grew up in a traditional family there, my mother is a teacher at school, and my father is a miner. A time ago I went to Kyiv for work. I have a brother, he is already married and does not live with us. My parents taught me a lot and I do want to build the same strong family and avoid issues they have sometimes.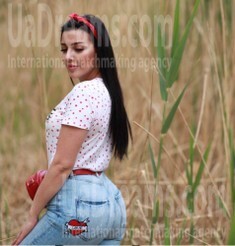 My future goals are
For me finding a man in the nearest future is my focus for now. With him we should work on building relations based on care, understanding, respect and responsibility. For that I do my best to develop myself to be a good wife and friend, to be interesting for him till the end of our days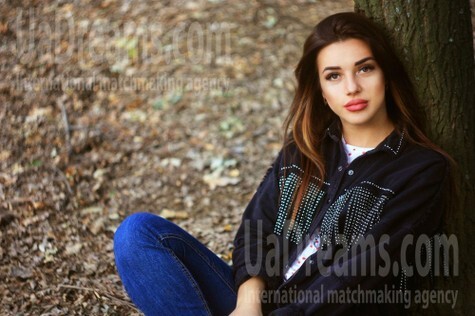 Our personal opinion of this Lady
Can such a lady have any flaws? Seems like she is ideal ;) And very intended for relations