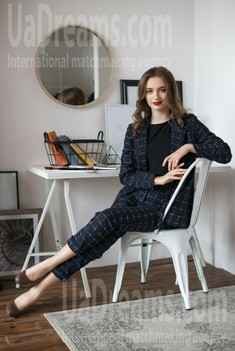 About my family
We are three in the family and I am close to my mom because she is my best friend. I really want to create something special in my own family so that my home was my castle. I have a very good example of how family relations should be built, this is why I know some keys to happiness... I still remember the times when I was a little girl and played in the yard with dolls, in case I can create the same good childhood for my possible future children - I think, it's a success !!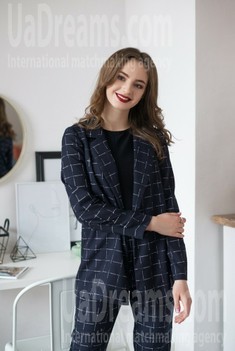 My typical day
My typical day seems to be the same most people have. I take care of my looks in the morning to meet people. I get some breakfast and get ready for work. In the evenings I like to walk my dog Elli.
See her fascinating movements and charming smile...
Feel as if it was your first date with this lady — it is worth 1000 pictures!
Watch this video for FREE
My future goals are
First of all I want to find happiness in my family and to bring happiness to my husband. Then I want to find something that I want and like to do and just do it. Maybe some little ( and hopefully family ) business will be also nice to have, what do you think? What can be better than a wife who helps her husband in all spheres of life? I have a dream to finish stylist's courses in future and to help people to choose the best clothes. I would like to travel to many places such as Russia, France, Georgia, Indonesia.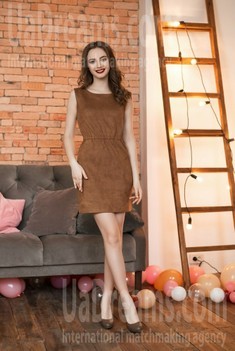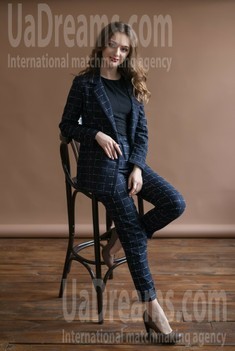 What I do in my leisure time?
I like to develop myself in many spheres) I like to conduct lessons sometimes and I am still learning English ) I can get some translations from time to time to improve. I like reading books, walks in the city with a cup of coffee in my hand and to be dreamy too. There is always a place for dreaming! I believe that any person should dream for some minutes every day because it's free. I like to walk my dog and every day I try to notice something new and pleasant. Since I like traveling, I have already visited Germany, Poland, Czech republic, Finland, China, Japan, Austria, Turkey, Estonia, Latvia and I hope that soon this list will be longer.
Our personal opinion of this Lady
A positive and optimistic woman. Confident about life and herself. Adjusts easily to new things.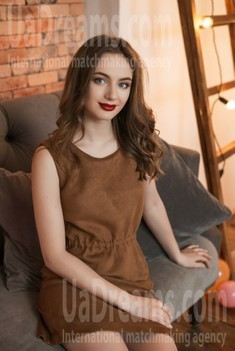 The type of man that I desire
I want to find a lovely man to support and love me. I want us to accept each other and to walk in one direction. I believe he should be wise loyal, kind and caring. There are no perfect people so we need chemistry and respect. I imagine my man as from a fairy tale about a prince who was searching for the right shoe size of this Cinderella. Of course its not true, I am kidding, but you have to know that any lady has some dreams about a knight or a hero or a prince. Her own prince. You do not have to match the shoe to my foot but we need our souls and hearts matching, do you agree with me?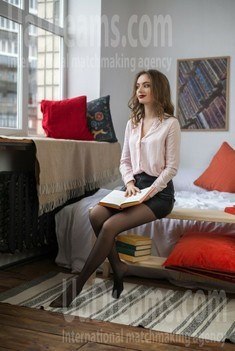 Get a much better idea of the lady's personality!
Discover her life and secrets no other men know :)
It's intriguing like finding an unknown world...


How would I describe myself
I am a very happy and communicative lady who likes to discover and learn many new things in life. I like to travel so much and I had many trips already. My weakness is I cannot cheat or lie. Maybe it`s my strong side even, I still don`t know.