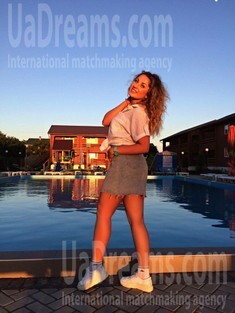 My future goals are
I'd like to become a self-efficient and happy lady. I like self-improvement . I find it necessary to keep fit, to read, to develop as a personality. Of course there is one things I cannot do by myself - a lonely lady cannot be happy...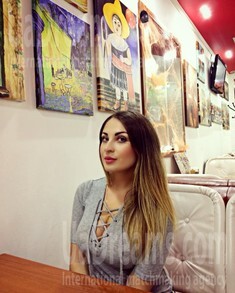 How would I describe myself
Pleasant surprises can make me happy. I like roses, but not red and yellow. I've got a sweet tooth and I eat a lot of sweets, especially chocolate and ice cream. I like bright colors like blue, pink, yellow and dark-blue. I like fresh smell of the sea breath...
Get a much better idea of the lady's personality!
Discover her life and secrets no other men know :)
It's intriguing like finding an unknown world...


The type of man that I desire
I'd like a strong, wise and loving man by my side. I dream about a family of my own and about children. I'd like to have two kids. I dream to find a man to respect and trust him. Man is the head of the family, that is why I want a decent man for myself and for our future kids.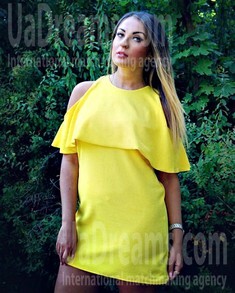 My typical day
I work long 12 hour shifts. And my schedule is changeable. But mostly I work night shifts at the moment, which I do not like at all. But what can I do. That way I can meet my friends and have spare time in the afternoon.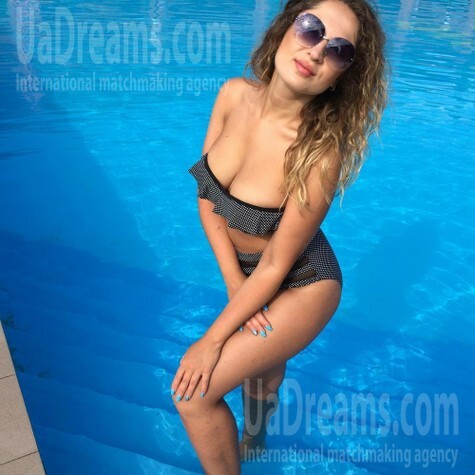 Domestic abilities
I think I am a rather good hostess)) I like to do things about the house. I cook for me and for mum. I try to be helpful when my mum needs my help. I always find time for her. But still there are some things I do not like - ironing for instance))) The day I will be getting married I will intrust ironing my dress to my mum only!)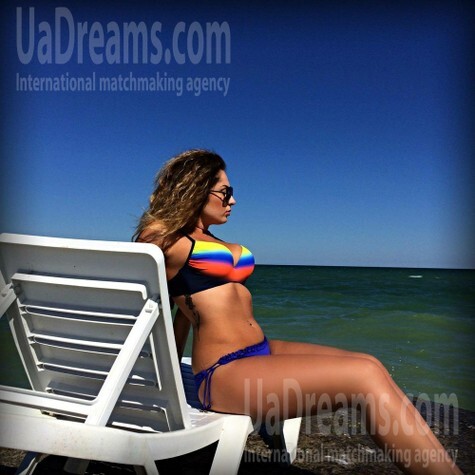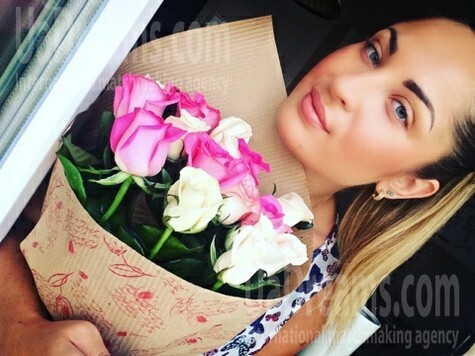 Our personal opinion of this Lady
A nice looking lady. Well-mannered. With serious intentions as for getting married soon. Understanding and responsible. Ready to meet the requirements of the agency. Looking for better perspective in her life.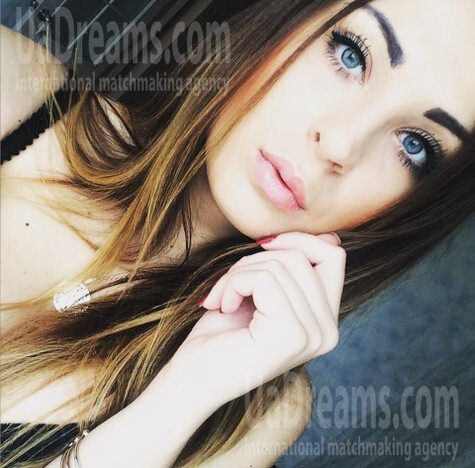 What I do in my leisure time?
I like and appreciate simple things in life. I like to meet my friends, I like walking about the city , I like going to cinema and singing in karaoke clubs. I just like to be positive and to share my mood with others. Life is given for living)
About my family
I live with my mum. My parents divorced when I was 7. I have no siblings. I like to communicate with my cousin, the more so I have so few other relatives. I appreciate those I have in my life. Family and close people are very important to me.