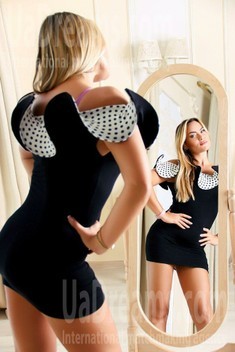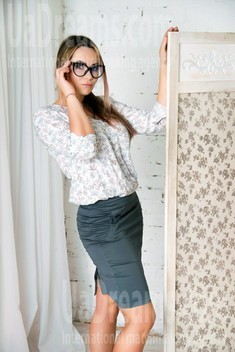 About my family
I'm the only child in my family. I haven't got any brothers or sisters. But I have my little princess, my daughter, who makes my life easier, colorful and bright. Also I like my mother, because she is a person who always supports me, she is my best friend. But there is a place for a special man, with whom we will create the nicest and friendliest family:)
See her fascinating movements and charming smile...
Feel as if it was your first date with this lady — it is worth 1000 pictures!
Watch this video for FREE
How would I describe myself
I'm a goal-oriented person and I always try to achieve goals. I think that each person deserves happiness and I want to be happy, healthy and I want to love and to be loved. I want to live in a beautiful house and to grow roses with my soul mate:) I am not afraid of anything and I hope that all my dreams will come true.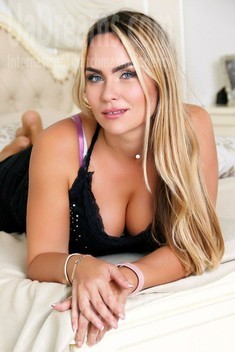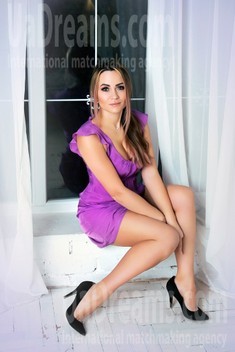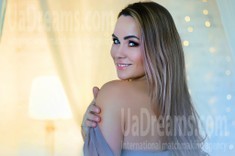 My typical day
I always wake up early, because my daughter needs my attention and care. So I prepare something sweet and healthy for her. Actually, I believe one day to prepare nice breakfast for my daughter and my love;) On working days I take my daughter to the kindergarten and back. Than I work and go for trainings. I like to visit my friends in my free time. Also I go shopping and prepare something for dinner and supper. Actually my day ends with a book of fairy tales for and a soft kiss for my lovely princess ;)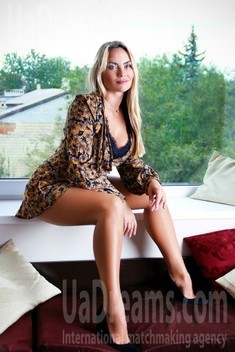 My future goals are
I don't like to stay at one place for a long time. My dream-goal is to travel a lot. Of course, I have visited a lot of beautiful countries and places. But still there are lots of what to see in this world. And I want to show beauty of this world to my daughter and to share this world with my soulmate.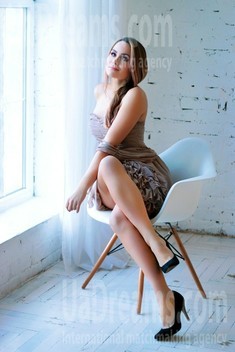 The type of man that I desire
I would like to find a nice, lovely and a kind person. A person for whom I will become a beautiful rose in the garden. Sincerely, I desire to create a very nice family where love and peace will prevail. And I hope that there would be no place for argues and misunderstandings.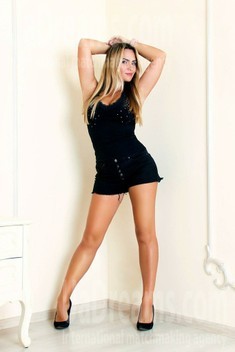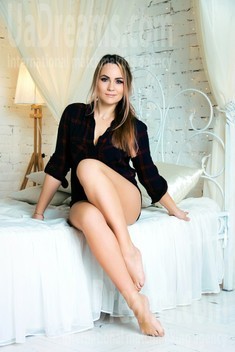 Domestic abilities
I am not afraid of domestic work. I like to cook healthy and delicious food. I don't like when it's mess at home. I try to keep everything in order, because I know that it´s very important for children to live in a clean house.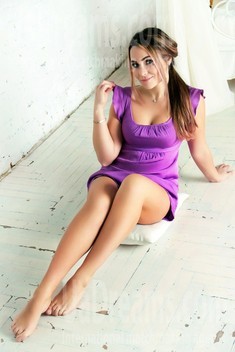 Our personal opinion of this Lady
Helen is an amazing person and she is ready to make each person in this world happier and of course she wants to make happier her close people. She is lovely, kind and generous. She is a family-oriented person and she will make her man's life sweeter and will bring a lot of happiness and pleasant moments. The lady wants to build a perfect family and she will do it!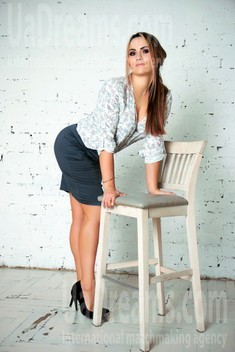 Get a much better idea of the lady's personality!
Discover her life and secrets no other men know :)
It's intriguing like finding an unknown world...


What I do in my leisure time?
I'm an active person and I like an active life-style. I adore pole dance! It helps me to keep my body in a good shape and also how to seduce my man :) But at the same time I can seduce him as a good cook. :) I like to cook for my close people. Also I like to read. And I will never miss a good movie to watch. Comedies are among my favorite movies, because it's great to watch it and have a lot of fun. I know how it will be wonderful and lovely to watch such films with one special person - my love;)