Birth Date
Height
Weight
Eyes
Hair
Build
Glasses
She is
Smoke
Drink
4 November
173cm 5' 8''
53 kg 117 lbs
grey
blonde
slim (slender)
No
right-handed
No
Socially
Field of activity
Architecture/Interior
Marital status
Single and No children
Want to have children?
will decide with my husband
I'm looking for
Marriage, Romance, Friendship, Relationship, Dating
Birth Date
City
Height
Weight
Eyes
Hair
Build
Glasses
She is
Smoke
Drink
I'm looking for
4 November
173cm 5' 8''
53 kg 117 lbs
grey
blonde
slim (slender)
No
right-handed
No
Socially
Marriage, Romance, Friendship, Relationship, Dating
Field of activity
Architecture/Interior
Marital status
Single and No children
Want to have children?
will decide with my husband
My Languages
Ukrainian
Speaks since childhood
Russian
Can hold conversations about advanced subjects to good descriptive degree
English
Can hold a basic conversation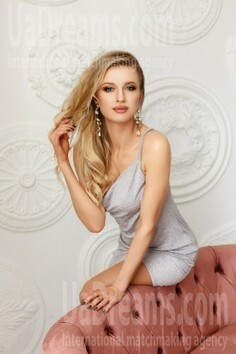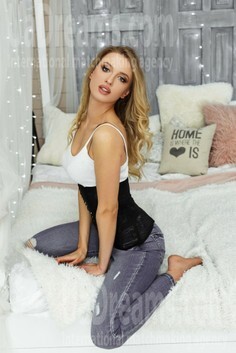 What I do in my leisure time?
I have many interests and I try to devote some time to each of them. First of all, I like my dog, Naomi :) We have been friends for a long time and I feel happy when spending some time with her. I like gardening, and I like home plants, too. I collect orchids. That has been a hobby of mine for a long time already. I just love the beauty of flowers, watching them calms me down in some way. Maybe because I love everything beautiful. I am creative and work on different projects all the time, so I have to get some inspiration from somewhere. somewhere. To me, that is traveling. I used to do modeling some time ago, but I gave it up.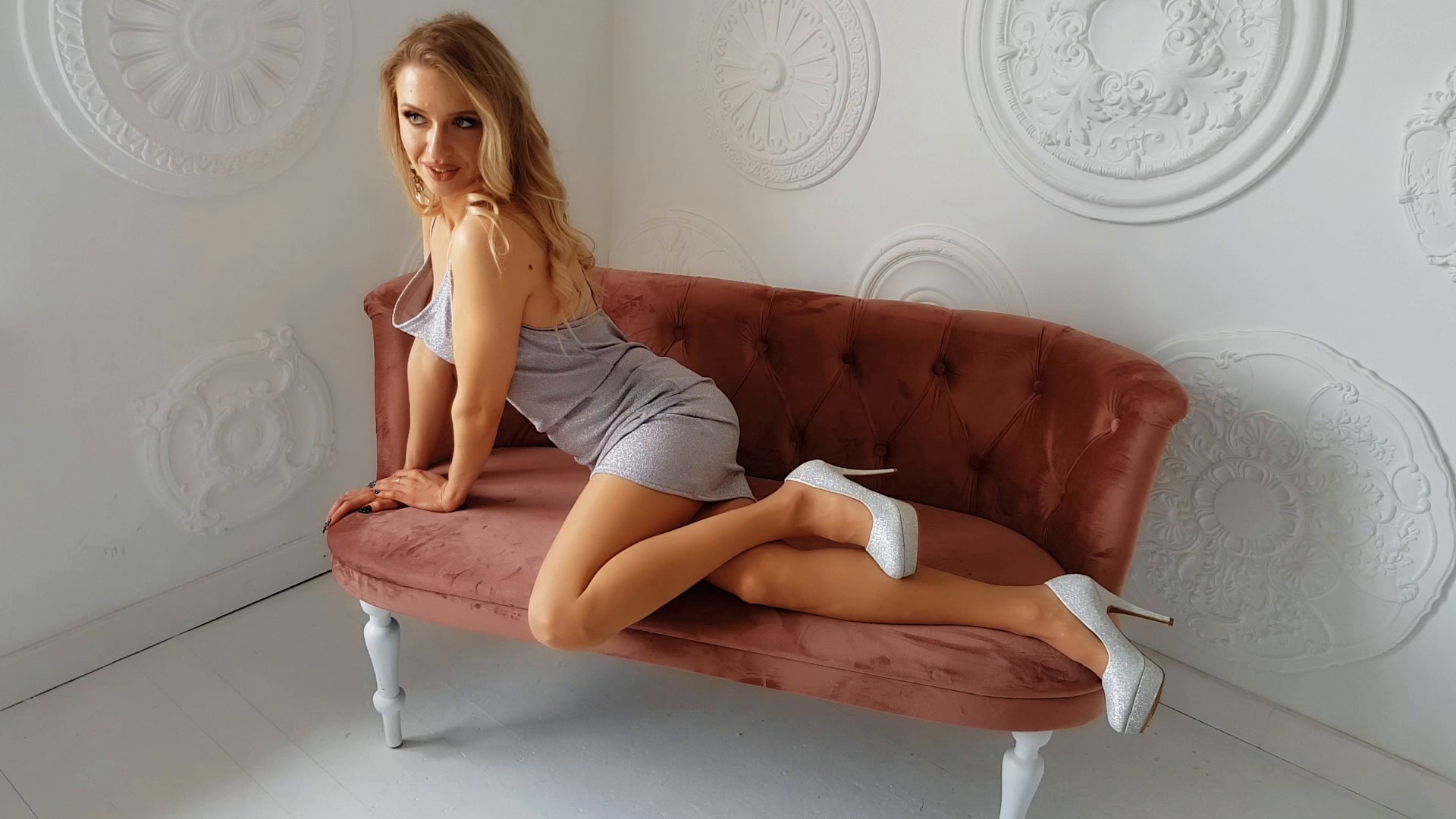 The type of man that I desire
I think it's very important when your beloved one supports you in what you do. I would want him to be supportive. I would want him to try to understand me and be ready for changes in his life. I would want him to have some little dreams he follows in life, just like I do. I don't like too selfish people, so I would not want him to be selfish. I don't really have any strict requirements, he just has to be compassionate and treat me just the way he would want me to treat him. I would be very loving and understanding and supportive, too, of course.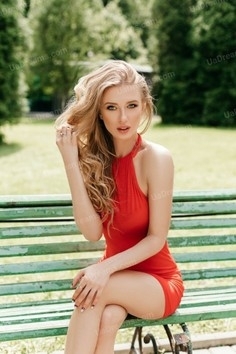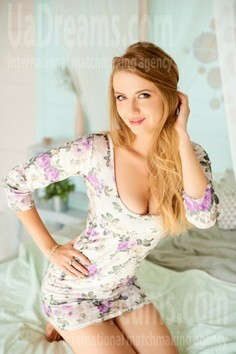 About my family
We are a family of 3: my parents and me. I am the only child in the family. And I have always gotten a vast amount of love from both my Dad and my Mum! I have never been punished a lot, I was raised in complete love. My parents have always worked hard to give me everything they could give - toys, sweets, education. Whatever it was, they have always been trying to get it to make me happy. And now I have an example of a family in which everybody is treated with love and respect. Respect is a keyword I guess. We get along really well! I was raised with my cousin, so I love him a lot and he is the closest person to me.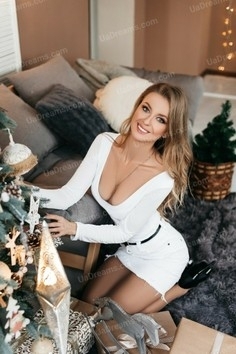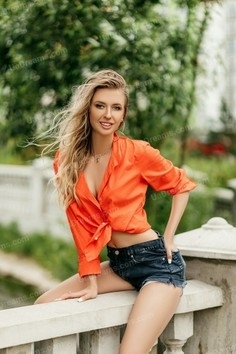 My future goals are
I have many... I think more and more appear every day because I am trying to develop myself. First of all, I would like to find a very understanding man ready to share his life with me. Then we could travel together to see the world and to enjoy each other's presence. Believe it or not, but I have never traveled with my beloved one. I would want to collect many kinds of orchids, some rare kinds. I just like looking at them, this is my passion. I would want to build my own house with my future husband, too. As I am an architect, I cannot fail to mention it here :)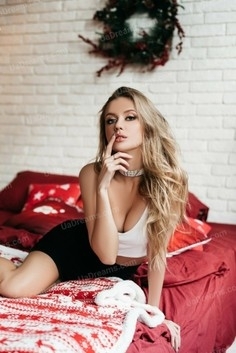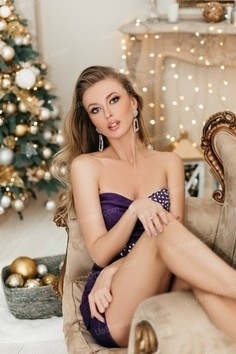 How would I describe myself
I am very active, easy-going, loving, and caring. If we meet for the first time, I may look a bit shy in a way, but that could only be because I would worry before meeting the love of my life :) I am seem reserved for some people, but that is only because I don't like talking much about my private life. I make friends easily. I like communication with others. If I meet a man of my dreams here, on this site, I would be able to make him happy with all the love I have to give. I have a great capacity for loving and taking care of somebody.
My typical day
I work Monday-Friday, so I always wake up really early, have my cup of coffee and start my working day. I am an office worker, so I am there almost all day long - starting at 9 am and ending at 5 pm, sometimes later if I feel like I need to finish some work there. I like being in the office when nobody is there and I can relax and think a bit more about the projects I am working on. Sometimes I generate ideas better in the silence :) After finishing everything I go home and spend my time with my dog, or listening to some relaxing music, or reading. It depends.
Our personal opinion of this Lady
The lady has natural beauty and charisma. She is very polite, very balanced, likes communication with others. May look a bit shy, but only for the first couple of minutes. She has a nice blinding smile and she is definitely mature for her age. She made a very nice good impression on the staff of the agency office. She is very active and fit, too. Julia has very good manners and it looks like she is very understanding and likes interaction with others. She has lots of interests and she is very smart. She is interesting to talk to.