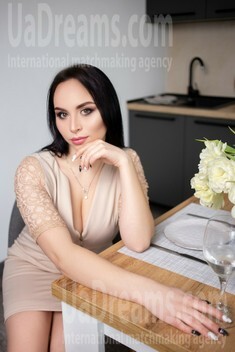 Our personal opinion of this Lady
Calm and pleasant lady. Knows what she wants. Ready to listen and to understand in difficult situation. True lady. Lady lives in Kamenskoye and it takes time for her to come to Dnipro. She studies here.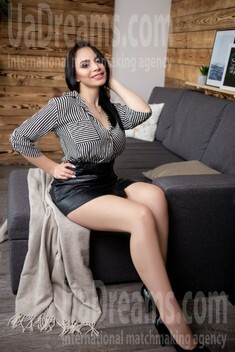 What I do in my leisure time?
I prefer to go to gym and English lessons. I prefer to spend time with my friends and to get some good rest at home too. I like activities and traveling so much. I am free to enjoy life and to accept everything it gives me. I can ride a bicycle now and then.
See her fascinating movements and charming smile...
Feel as if it was your first date with this lady — it is worth 1000 pictures!
Watch this video for FREE
My typical day
Usual day starts with good mood then studies or work. I go to gym and then have English courses or have my free time. There is always something to do on such days. Since I am an active lady I prefer to move.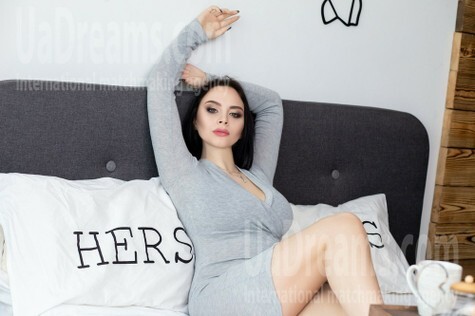 The type of man that I desire
Kind and caring, generous, to share happiness and sadness together. For me its important to have mutual understanding, care and of course wish to find compromises. Communication between partners is really important. I would never choose a man because of looks and money. For me inner world matters more.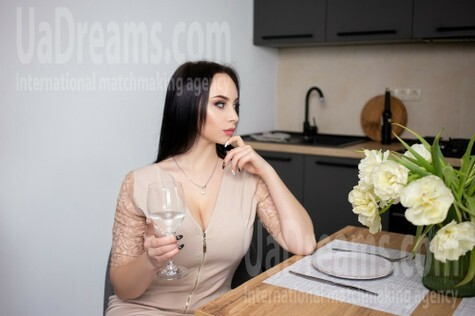 How would I describe myself
I adore sweets and cheesecakes. I dislike meals with mushrooms I am calm and open with those who I feel I can create something in common. I am afraid of height and to fly on planes. I have never been abroad. I can feel mood of other people. I can read people.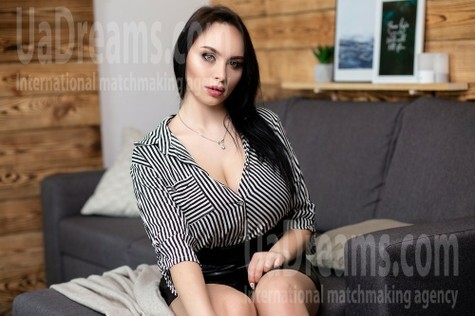 My future goals are
My dream is to create a family and then to move if needed. I am ok with moving to another country. I want to work too and to be successful in it too. I want to master English and graduate from University for now.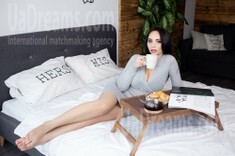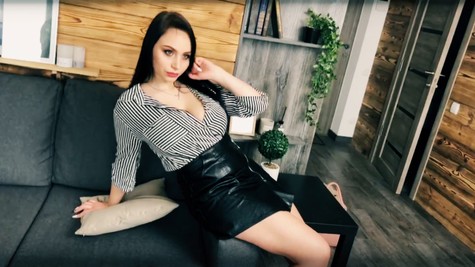 Get a much better idea of the lady's personality!
Discover her life and secrets no other men know :)
It's intriguing like finding an unknown world...


About my family
We are 4 in the family and I also have cousin brothers. One is 5 years younger and another is 1 year younger. I have an older sister she is 32 now. We have care and we help each other in need. We also have a cat Milka. It is 4 years old. Close relationship I have with my parents.