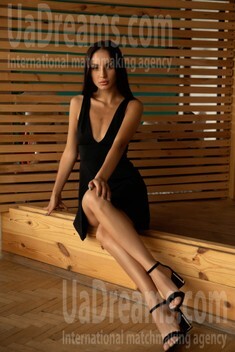 My typical day
I wake up and drink a glass of water. That is a good habit. Then cook a breakfast and check news in social media. I like to go for a walk to the park to clear my mind. Sometimes I take a blanket and a book to read a bit there. I go back to home, cook some meat or fish with vegetables and work till the evening. I am flexible, so I can work whenever and wherever I want. I like to spend evening time for myself. I rest and develop myself in different spheres.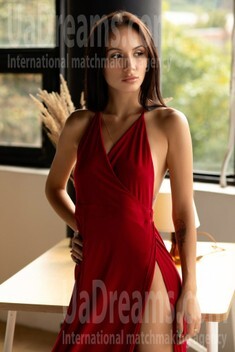 Our personal opinion of this Lady
The lady is positive and talkative. She has a good sense of style.
See her fascinating movements and charming smile...
Feel as if it was your first date with this lady — it is worth 1000 pictures!
Watch this video for FREE
My future goals are
- to be fluent in English - to have a good and full family - to be a good mother - to learn how to DJ - to go to Tomorrowland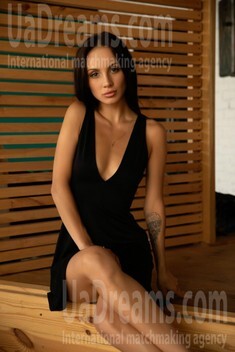 What I do in my leisure time?
I like to read books, listen to music, watch movies, learn foreign languages.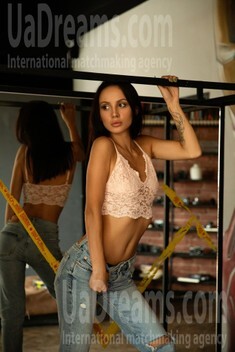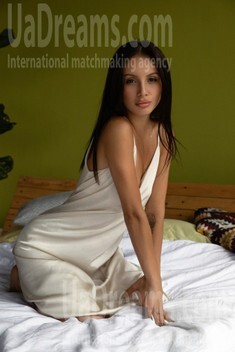 About my family
My family consists of 3 members. I have younger brother, he is 11 years old. The most important person for me is my mom ! We are the best friends and share everything with each other! I was born and live in Lviv.
How would I describe myself
I like white and milk chocolate. My favorite flowers are peonies. I prefer thrillers and comedies. I like to eat sweets, however, I know that it is not healthy to eat a lot. My favorite color is beige. I like lobsters, sushi and pasta. I am scared of spiders and suspense.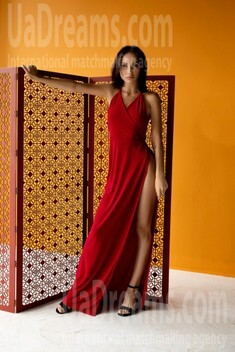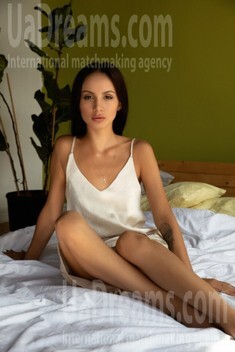 The type of man that I desire
The man who is responsible for his words. The man who is gentle, neat and pragmatic.