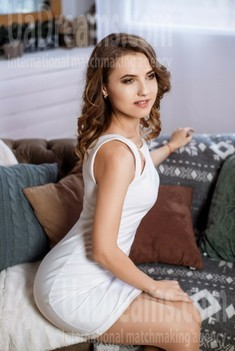 How would I describe myself
Interesting question.:) I can say with confidence that I am cheerful, very sociable. In cold evenings, I like to make hot chocolate and wrap in a blanket and just enjoy the moment.:) Perhaps, this is why many people say that I am a romantic person) Who knows :) My little love is summer rains. They create an atmosphere that inspires me:) I know that our life is a very difficult thing, and very often different situations try to break us, but I try to be optimistic in every situation. :)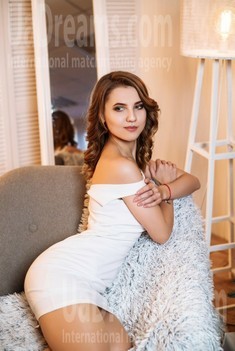 What I do in my leisure time?
Well, I have a lot of activities that I like to do in my free time. From reading books and various interesting magazines to the usual conversation on the phone with someone of my relatives or close friends.:) In the evenings, I am particularly pleased to watch interesting TV shows. I like foreign serials because each episode excites my fantasy. And sometimes I also like to do needlework. For example, knitting or embroidery. What about me, it calms me down a lot. Something like meditation:) And sometimes I like to make such presents for my relatives:)
See her fascinating movements and charming smile...
Feel as if it was your first date with this lady — it is worth 1000 pictures!
Watch this video for FREE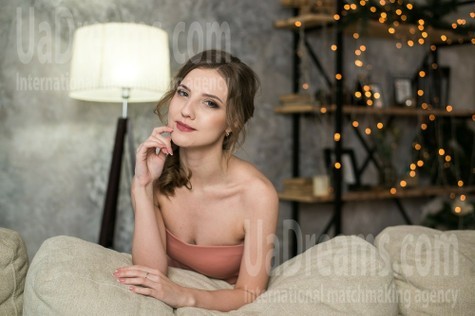 Domestic abilities
Well, I have domestic responsibilities of course. This is cleaning, cooking. All as always:). But. Cleaning does not bring me such pleasure as cooking. I do not even know how to describe all the joy that I feel when I'm in the kitchen and create magic:) Yes, I call it that way, haha:) I really enjoy cooking. I like to please my relatives with various goodies. And as a person who is crazy about sweets, especially chocolate, I love to bake different cookies and pies. What do you like more? Sweet or salty dishes?
About my family
I have a small family. It is my mother and younger brother. We have a difference in age less than a year;) My family is active and very funny:) Perhaps this quality was passed to me too:) Our slogan is to be as active as possible:) We have relatives in the West of Ukraine, and we also try to visit them with my mother and brother. But now we do not visit them as often as we want) I appreciate the support and warmth in my family. For me, this is a good example of a great family. When we are all at home, we love to talk about everything in the world, and even more, love to joke) And that's what I want to have the same values in my future family.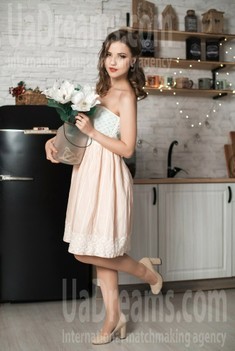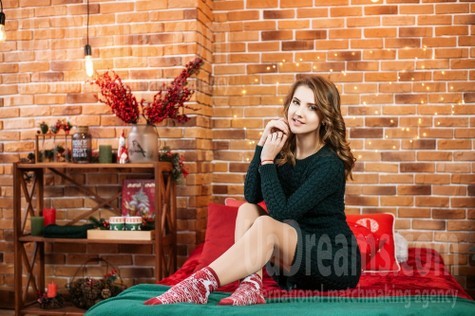 My future goals are
Now in my life, I have a lot of goals. I'm afraid that one form may not be enough to describe all of them. Haha) Joke! I think that one of my biggest goals can be called a dream. This is the creation of a strong and friendly family. I can add that now I am oriented to my career, and I think that nowadays a woman also has the right to prove herself in the area that brings her pleasure:) I would like to learn English also. And it seems to me that no one school can help me to do this better than a native speaker. Why do I want to learn this particular language? Well, nowadays it is a standard and universal language, without which I would not be able to make to my next goal. Journey. It would be so great to go on traveling around the world! I hope it would not be like it was with a hero of the novel by Jules Verne. Although, everything is possible :)
Get a much better idea of the lady's personality!
Discover her life and secrets no other men know :)
It's intriguing like finding an unknown world...


The type of man that I desire
For me, the perfect man is not a person who has a lot of money. It is a man who understands what honesty and loyalty is in a relationship. Such qualities as loyalty and determination are also important to me. Oh, I think it would be right to add such a feature as care. Yes, I am one of those people who believe that caring is an important component in a relationship. Do you agree with me? I hope yes :)  This is what I value, and what about you?))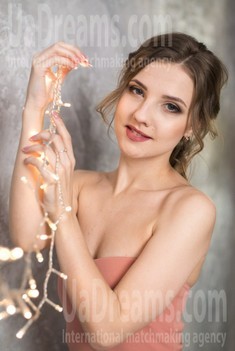 See her fascinating movements and charming smile...
Feel as if it was your first date with this lady — it is worth 1000 pictures!
Watch this video for FREE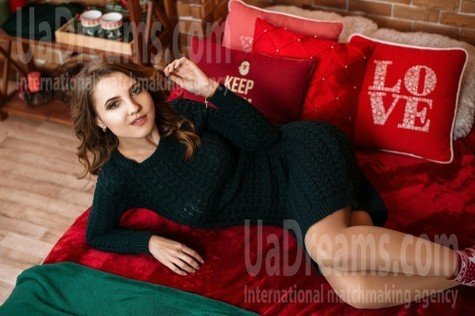 Our personal opinion of this Lady
This woman is very unusual. She has a very interesting vision of our world, which is really surprising. She is a kind, responsive person. We like to call her a ray of sunshine because of her beautiful and attractive smile and infective laugh. Besides, she has serious goals that she is trying to achieve. To be honest it is very inspiring.:)
My typical day
My morning begins very early and with a shower and a healthy breakfast. Because such a breakfast gives us strength for the whole day. I like to cook different healthy cereals and adding fruits to them. This is delicious. Have you ever tried it?) Then everything goes the way others do: work and then I go home. Of course, sometimes I can meet friends and drink a cup of coffee with them. We like to discuss everything that is interesting for us, and then I go home, where I cook dinner for my family and make plans for the next day. In my opinion, making a to-do list for the next day in the evening brings a lot of benefits.