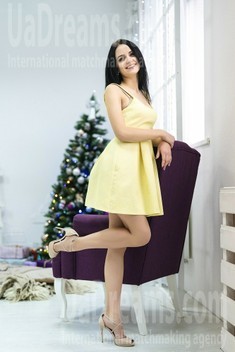 Our personal opinion of this Lady
Lilia showed herself as a calm and balanced person. She is pleasant in communication and shows herself friendly. It is evident that she wants to start a family and is interested in finding a good and loyal man.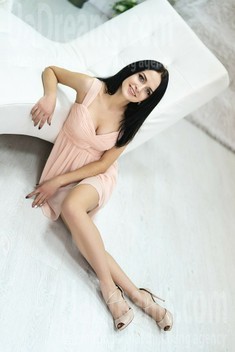 What I do in my leisure time?
In my free time, I like to read books, listen to music and watch movies. I also like to spend time with friends. I feel comfortable walking alone with a cup of coffee among a street or some square. And also I feel the same comfort in the company of people with whom we can talk on interesting topics.
See her fascinating movements and charming smile...
Feel as if it was your first date with this lady — it is worth 1000 pictures!
Watch this video for FREE
About my family
I grew up in a full family, where dad is the head of the family. We were brought up in strictness. My family consists of 5 members. I have an elder brother and sister. The closest in my family is my sister and mom since childhood. I have never been married as I am young and all the best is still coming in my life. I am quite optimistic about this. And I know, for sure, in my own family I want to see and maintain love, trust, understanding and passion.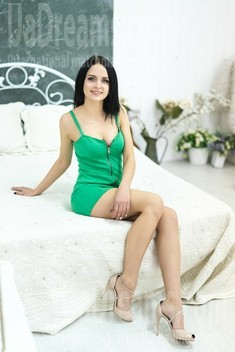 My typical day
In the morning I have a light breakfast, a cup of cappuccino and I am going to work. After work, I spend time with my sister or meet friends for dinner. I can also devote myself to creativity. In my free time I do nail service. When I am engaged in this process, I forget about problems and relax, and besides, this is creativity.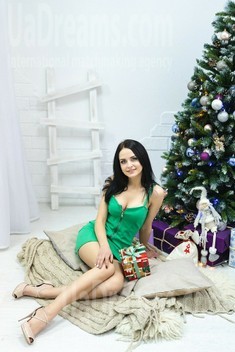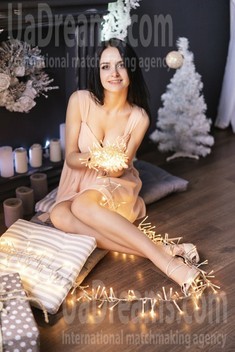 How would I describe myself
I do not like empty chatter, I love sincerity and simplicity. In people, I respect soulfulness. I love all animals, especially dogs. I do not tolerate distrust and lies. Oddly enough, but I love all flowers except lilies. My favourite sweet is chocolate.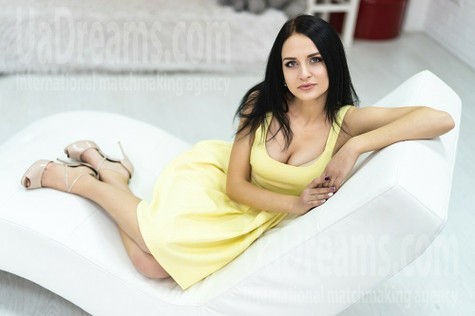 My future goals are
Regarding plans for the future, I want to graduate the university, to meet a good man with whom we will be able to start a family and live a peaceful and happy life. I would like the world around me to be filled with honest and kind people. One of my goals in life is to live in a cozy house, to have a dog and a blooming garden.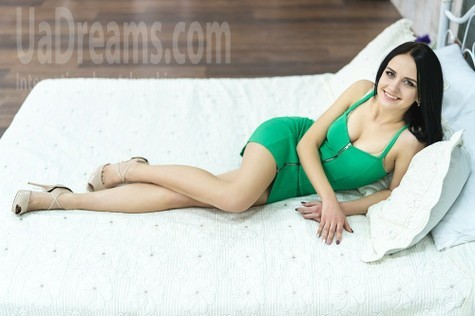 The type of man that I desire
I would like to meet a cheerful, kind and sociable man. I can accept any character, but the main thing is that there should be a male core, that a man should be a real Man with his own views and life principles. I like ambitious and easygoing people with witty character. I can't stand with assault and mistrust.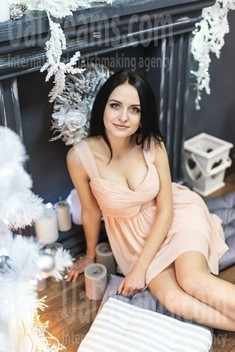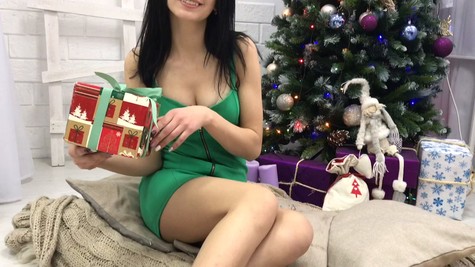 Get a much better idea of the lady's personality!
Discover her life and secrets no other men know :)
It's intriguing like finding an unknown world...