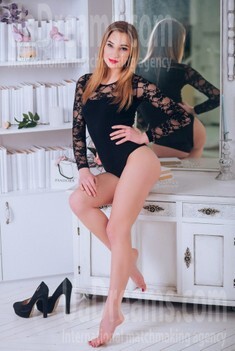 My future goals are
Happiness is just to live. Every day to see the sky above your head, to communicate with people, to travel, just to come home, where you are expected. All people are artists who write a picture of their own lives, but each person's canvas is painted in different colors. That's why I want to draw my future family with happy husband and kids. Let my picture have more bright colors of rainbow colors. Then I can say in old age: I lived a happy life.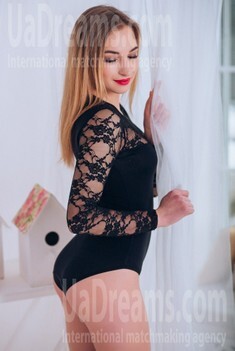 My typical day
I am a student, every day I go to the University and Judo training. I try to make my daily routine not boring because it's very important. Agree? Because we have one life and should enjoy it. I am glad when I can be useful to other people! I'm always ready to help and do not demand anything in return. When Iam back home I like to cook and call my mom, and to talk all the evening through, sharing our news and mood. Then I go to sIeep and rest.
See her fascinating movements and charming smile...
Feel as if it was your first date with this lady — it is worth 1000 pictures!
Watch this video for FREE
How would I describe myself
Cooking, eating healthy food and staying active has always been my life-long passion and – indeed – way of life. Also I adore sport which helps me to be active and enjoy my life. I am open, full of life and smart, who will make your life brighter...Are you already intrigued?)))) Then we are on the right way with you)))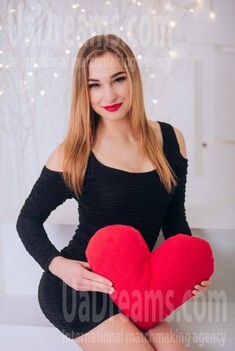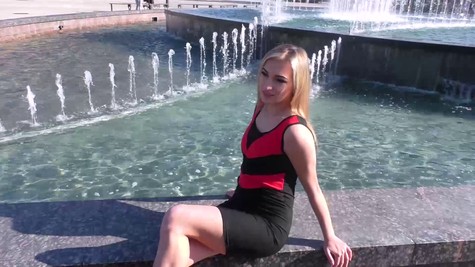 Get a much better idea of the lady's personality!
Discover her life and secrets no other men know :)
It's intriguing like finding an unknown world...


What I do in my leisure time?
I like active life and one of my favorite hobbies is Judo. I did it in junior sport school. I adore Judo, because it develops agility, coordination, flexibility and endurance. It's a very good sport. In the section we are learning new techniques and tactics of fighting and play different outdoor games. Sport hardens health, brings will, camaraderie, helps to become resilient, strong and determined man. That's why you will never be bored with me and always feel safe...)) ))) I prefer healthy life style and interesting daily routine))) Want to share all this with my future partner)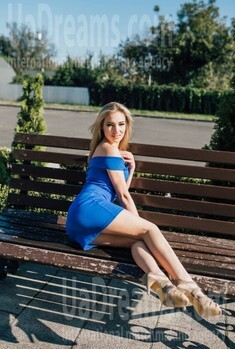 Our personal opinion of this Lady
Very sportive and beautiful girl, with her amazing inner word)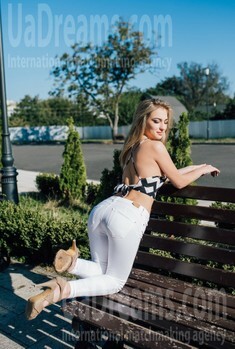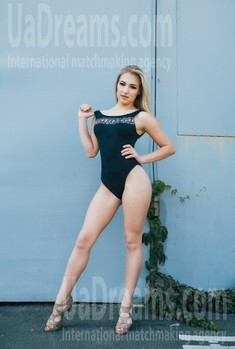 About my family
My family is big)) I have 2 brothers, who are two and five years older )They are my real protectors. I love them a lot) My parents are amazing people, always help and support in different situations. I am happy to have such a friendly family) Now we live far from each other because I am studying. Still we always find time and try to spend time often, every holidays and weekends. My family is a gift of God...I am very happy!!!It is the best place in the world and my dearest people live here.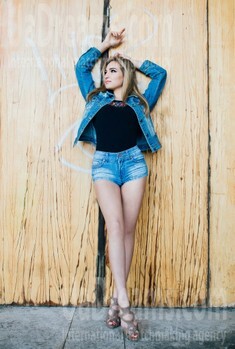 Domestic abilities
Cooking has always been my passion. When I was a little girl I loved to cook, spending hours in the kitchen with my mother, making a mess but learning delicious traditional recipes, using authentic, seasonal, fresh ingredients and preparing everything from scratch. Today, I am still that same little girl playing in the kitchen; I like to experiment with different tastes. But I need a real assistant! Can it be you? I would like to share my mood and talent with you...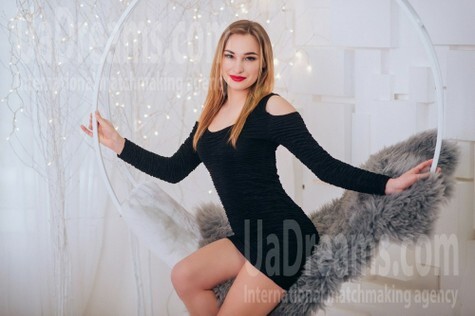 The type of man that I desire
I always appreciated two main features in men- decency and sense of humor. The first determines the ability of a person to focus on universal human values and the principles of life, and the second - not to pay attention to the fact that life and universal values, principles are often incompatible. In one word, my man should be REAL!!!!! And to know what he wants from this life!! JUST BE YOUR SELF! With kind and open heart, where he can put my love)))