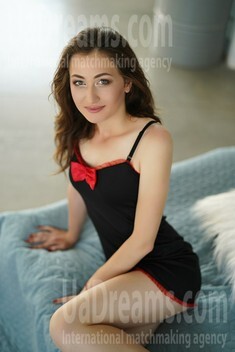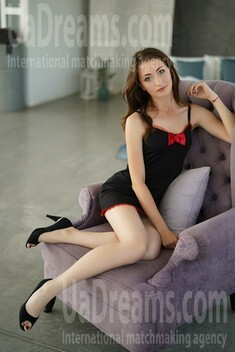 The type of man that I desire
I want to find true love. A man who will love me and share my interests. A man who will support me in a difficult moment and have fun with me in a happy moment. I need a cheerful, active gentleman with good sense of humor. I want to be with a man I can trust and with whom I will feel safe.
See her fascinating movements and charming smile...
Feel as if it was your first date with this lady — it is worth 1000 pictures!
Watch this video for FREE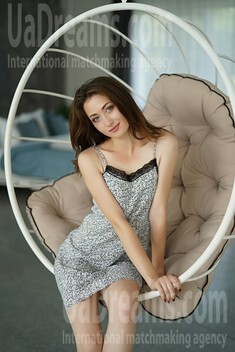 Our personal opinion of this Lady
Liza is a very active and purposeful girl. But besides, she is quite self-confident and knows what she wants. You will not be bored with her, as she is very interesting. She loves sports and constantly invites all her friends and acquaintances to the gym or to dance.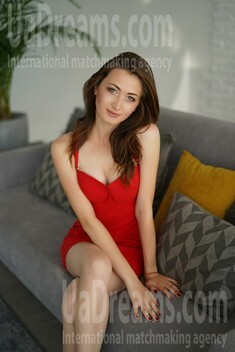 Get a much better idea of the lady's personality!
Discover her life and secrets no other men know :)
It's intriguing like finding an unknown world...


How would I describe myself
I like UKrainian and Russian music. I also love roses and chamomiles. I often ran and looked for where I could pick up more flowers and give them to my mother or just put them in my room. I really like the fragrance of these flowers, especially when it fills the whole room. I prefer Ukrainian cuisine, but also like Italian and Georgian.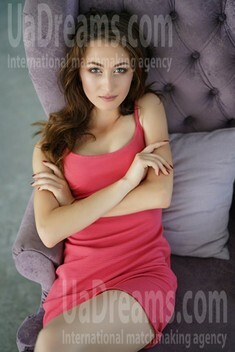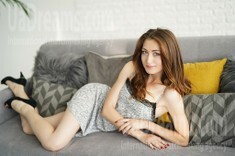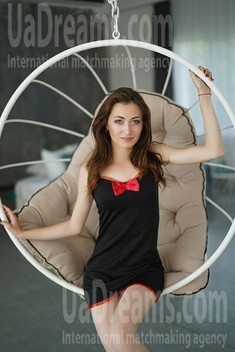 What I do in my leisure time?
I love to paint, it helps me to relax after study or work. I also like dancing because it is a great way for me to express my emotions. I am fond of sport and in addition I go to gym almost every day. I have to keep myself fit, because I want to have an ideal body. I also often like to spend the evening with a good film, preferably fiction. But not without my studies, very often I need to do different essays, test papers, or simply prepare for seminars. I understand that this is very important, so I devote a lot of time and effort for studying.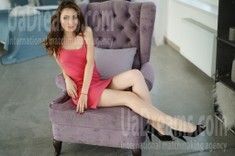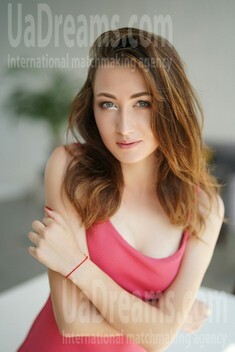 About my family
I have a very good family, which I love very much. My mom, dad and brother are wonderful people with whom I continue to communicate every day despite the fact that I moved to live in the city from the village. In my family, everyone always understands and supports each other, and I really appreciate it. I really want to transfer all these qualities to the family that I will create with my husband.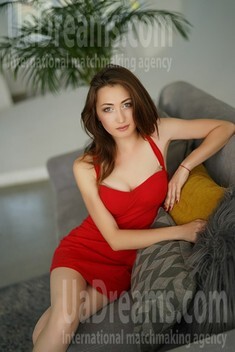 My typical day
I wake up very early, prepare my breakfast, and then make a plan of the day. It is very convenient and useful, so you always know what you need to do and when you need to do it. After work or study I come home and rest. Mostly I draw or watch some movies. But sometimes I have to do my homework, which was assigned at the university.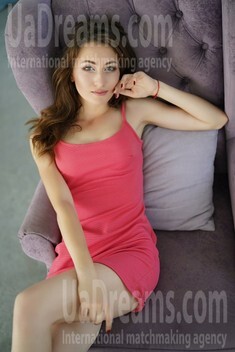 My future goals are
First of all I want to graduate from the university, for me it is very important. And then I want to open my own beauty saloon. I really want to make people beautiful, or rather emphasize their beauty, because all people are beautiful in their own way. And the most important goal for me, which is the reason why I registered in this site, I dream to meet a man to create family with.