New lady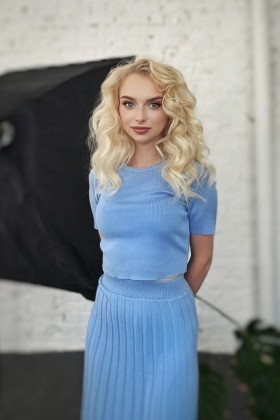 sumy
Birth Date
Height
Weight
Eyes
Hair
Build
Glasses
She is
Smoke
Drink
1 March
162 cm 5' 4''
48 kg 106 lbs
blue
blonde
slim (slender)
No
right-handed
No
Socially
University degree
Student
Marital status
Single and I have children / 1 boy
Children age
1 y.o.4 December
Want to have children?
will decide with my husband
I'm looking for
Marriage, Romance, Relationship, Dating, Traveling
Congratulate her children now, Join the party!
Congratulate her children now, Join the party!
Birth Date
City
Height
Weight
Eyes
Hair
Build
Glasses
She is
Smoke
Drink
I'm looking for
1 March
162 cm 5' 4''
48 kg 106 lbs
blue
blonde
slim (slender)
No
right-handed
No
Socially
Marriage, Romance, Relationship, Dating, Traveling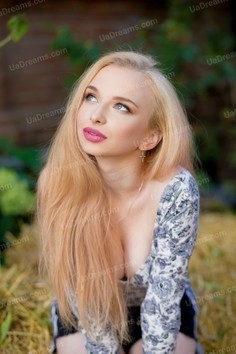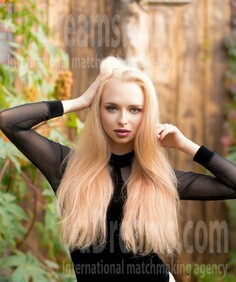 How would I describe myself
I am not ideal, but I will be your dream! I have charisma, femininity, passion, and tenderness. You will not find another one like me) Dear, if you want to fill your life with love and positive vibes, you have chosen the right lady. I face every challenge with a smile :)
The type of man that I desire
My cherished dream is to meet a clever, kind, tolerant, gentle, and affectionate man who will love me and give me a lot of his attention, and to start a happy lovely family with him. Actually, it is impossible to write just a few qualities I am searching for, it will be more about feelings of comfort, confidence, and passion that I will feel when I am with him. :) The most important thing is to have common goals, interests, and plans for the future, and of course understanding and loyalty. Of course, like every woman, I want him to love me and my child. I dream of feeling protected and on a strong man's shoulder. As for me, love is to give the person the last that you have and be happy. It is understanding a person without words... invisible connection. In turn, I will give him tenderness, care, love, and passion! I believe that I will find my soulmate here)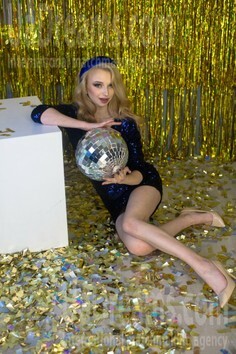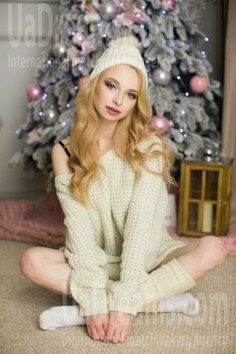 My typical day
My day is fulfilled and every day is different from another. Like everyone I have a morning routine to shower and so on, but I will skip it here. I have my healthy breakfast with my son, we go outside to have fresh air and outdoor activities, I love to read books and I read for my son as much as I can. Closer to the evening time I playing piano and sing, my son and my mother loves it and he sings with us :) A few times a week I work in the coffee shop as a barista, I love this job, I don't sell coffee, I pour people happiness.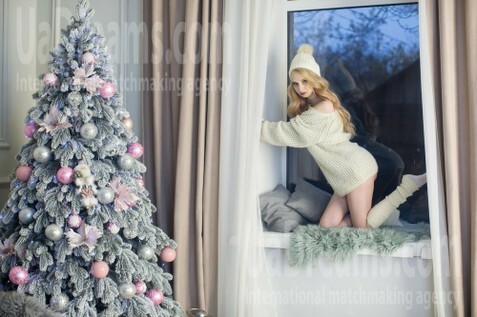 My future goals are
I am planning to get a higher education and buy a restaurant franchise in the future. Generally, I want my activities and work to benefit other people. It would be great if I could find my vocation with my man together. One of my biggest dreams to build my happy family. So that my son grows up healthy and happy and does not need anything. To raise him in love and care and be the best mother and wife! I dream about traveling and visiting many countries. I love the idea of romantic trips even if it's in the nearest city to spend a wonderful time together.
About my family
I was born in a wonderful family and I was surrounded by love and happiness. When I was 13 years I faced a loss, I lost my beloved father and this was a time when my life has changed. I am the only child in the family, and I felt that it was a time when I am the one and only who can be a strong shoulder for my mom. I live with my mother, grandmother, and my son. I respect and appreciate everything they do for me. My mother is my best friend. I have a very good relationship with my aunt too. Women in my family are very strong but loving. My family is the best example of love and care for me and I dream about creating such a family of my own in the future.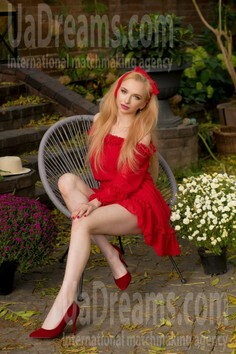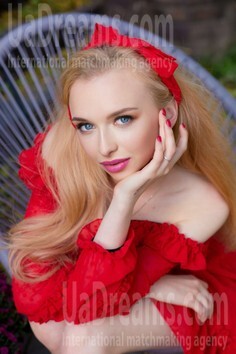 What I do in my leisure time?
Hello, if you reading it means that you got interested, and I am happy to know it. :) I am an active lady, I am attracted to new tries. I like spending time with my friends and family, being outdoors and doing sport. I am sure that it is also necessary for a girl to be intelligent and broad-minded. So, it is interesting to me to visit different courses, visit events, and read books. I play the piano and like to sing, are you ready for a home's most amazing concert? Then you chose the right person, your evening with a piano will never be the same. I spend my time positively, I believe that positivity is a superpower. :)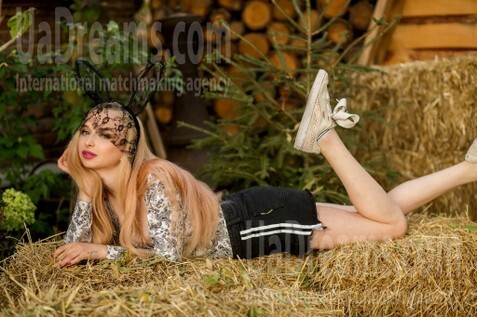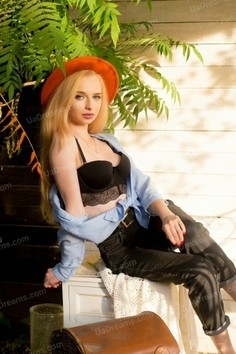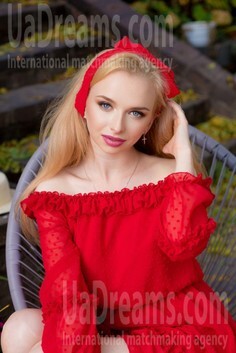 Our personal opinion of this Lady
Liza is a real diamond. Despite her age, she is a reasonable, intelligent woman, and a good mother. Her smile, blue eyes, and blonde hair will not let you leave. She is a kind, easy-going, and positive person.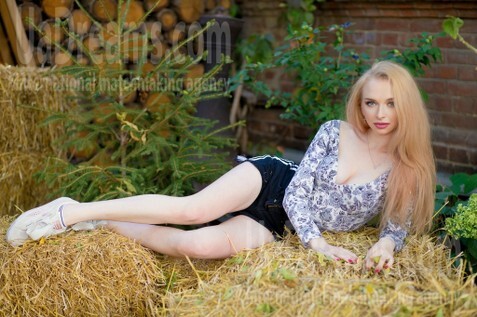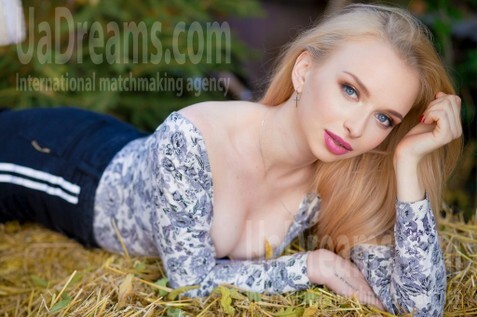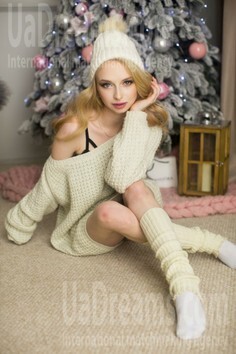 Lady will meet you in 11 hours Good luck!
Lady wants to chat with you in 11 hours
Lady offers to move chat for 11 hours
Lady declined invitation, but explains why:
Thanks but I can't come. Thanks though! Appreciate it!
She's online and waiting for you!
Lady is late, will be at 12:30