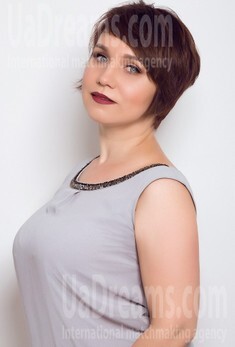 Domestic abilities
I do whatever I need to do at home - washing dishes, washing clothes, ironing clothes. I like house work. I like keeping everything clean, too. I have always dreamedof having a little garden where I could plant flowers, etc.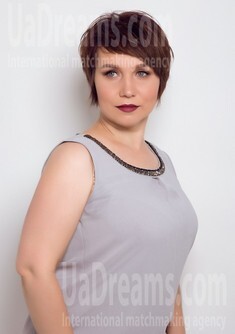 What I do in my leisure time?
I am always active, always on the move! This is just what my lifestyle is like. I like learning something new, I like exploring life, so whenever I have time, I plan some trip, I like being a tourist:), I like travelling a lot! I also like reading, I like attending different kinds of events, I like being outside in the nature. Meeting my friends and going to some cozy place just to talk would be very nice, too. Anything that is interesting and new attracts me. I like being at home spending my weekend under the blanket with a cup of coffee!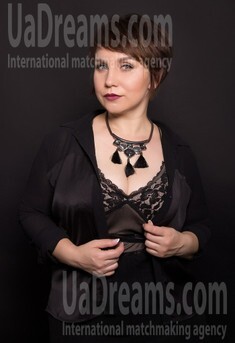 My typical day
I own my own little make-up school/studio. My day starts in the morning when I have a cup of coffee, take a shower, so my make-up and get ready to go to the studio. I have a number of make-up courses going on at the same time so my students are already waiting there for me. I am usually at the studio till about 6 pm, then I go home or go out with my friends or may have some meetings or shop for groceries or food, it depends. I like relaxing at home afert a long day. My work is always a pleasure, as it's really creative.
Our personal opinion of this Lady
When the lady enters the room, you can definitely say she makes the atmosphere more positive. She has a wonderful smile and is very elegant and feminine, always. She is very easy to communicate with. She is very mature, intelligent and definitely ready for a long-lasting relationship soon, she longs to have a life partner.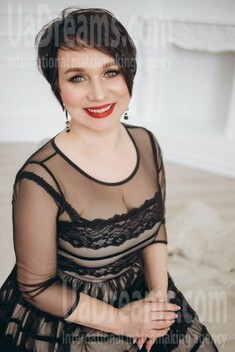 The type of man that I desire
I would want to find somebody I could laugh with and enjoy life. I would want to feel some support. There is always smile on my face and I am a positive person but, unfortunately, I have never felt support from men's side, so I would finally want to feel it... Understanding and support. And love, too. Of course love. I have lots of love to give, but there should be a man by my side who is just the same, ready to give his love. It will be nice if he likes travelling,too. I am quite active. But at the same time homely, too. So I would want to find somebody to share my lazy weekends with, too.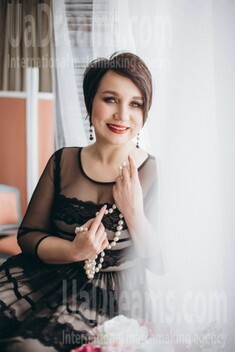 My future goals are
My first goal, the most important one, is to find my life partner. Not only a penpal here or a boyfriend or a lover, but somebody who would be ready to share his life with me, and I will share mine with him, too. When I have met him, my second goal will be to create my own home. I have already dreamed of having a little family house. I have been cherishing that dream for such a long time already! I have already imagined what it could look like. But this is not a dream only, it's one of the goals, and that why I decided to join this site.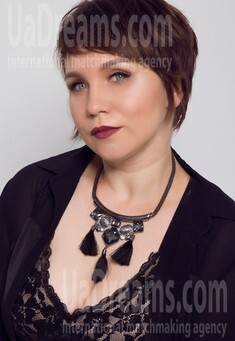 How would I describe myself
People who know me often say that I smile a lot, and this is true. I am very positive and I think life is beautiful, it's a great gift. I am creative and active, I like travelling and seeing new places, exploring life. I am compassionate and helpful, I like communication with others. I have a lot of love to give.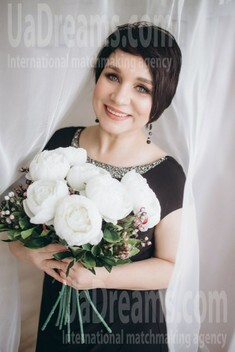 About my family
For now, my family to me is my mother and my son. My mother lives in another city but I see her very often. We communicate very well, and she is a wonderful woman. She has taught me how to follow my dreams, always be strong no matter what happens in life, and always be confident. We can chat on the phone and I feel her love every time I call her or see her. I adore my son, he is my treasure. He is a grown-up now, but he always needs my advise and we get along really well. I support him in everything he does. I appreciate his not being possessive at all and giving me my private space and wishing happiness for his Mummy.