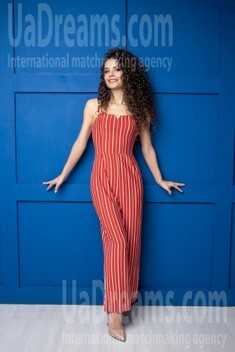 My typical day
I usually start my day with taking care of my kid. We go to the kindergarten and then I go to work. After work I take my kid and we go for a walk. In the evening I cook, read or watch TV. We have our cozy sweet female world and we both want man's care and love. May our future evenings be really family ones.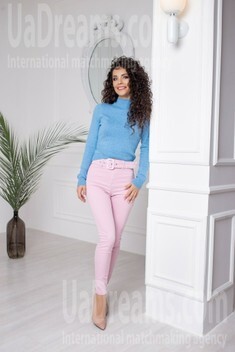 Our personal opinion of this Lady
Olga is really a lady magnet. She is beautiful and her inner world is amazing for sure. When she starts talking she really makes an impression of a very pleasant one. She knows what she wants and has serious intentions to find her only one man. Yes, she was married but everything is in the past. She turned that page and wants to be with a real person who accepts her as she is and has real intentions for marriage life.
See her fascinating movements and charming smile...
Feel as if it was your first date with this lady — it is worth 1000 pictures!
Watch this video for FREE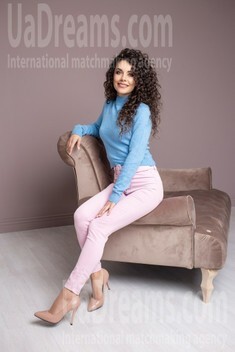 My future goals are
Actually, I have many goals as every normal person has. Of course, I wish to have a real family, my main inspiration, and to be dedicated to it all my life long. That would make me really happy. But as the same time as for my personal goals they are the following: I want to open Kids Entertaining Center, to have opportunity to travel a lot, to buy a car and one more apartment. The list of future goals can be longer. I will continue planing when I meet my real life partner. Have you already started making your list?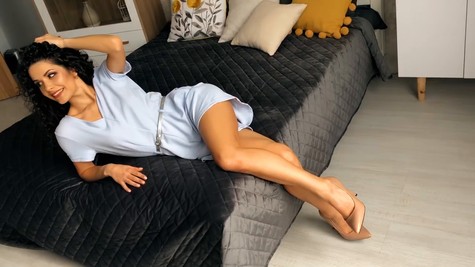 Get a much better idea of the lady's personality!
Discover her life and secrets no other men know :)
It's intriguing like finding an unknown world...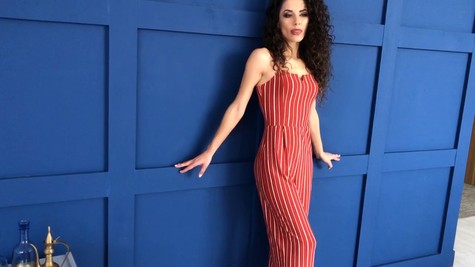 Get a much better idea of the lady's personality!
Discover her life and secrets no other men know :)
It's intriguing like finding an unknown world...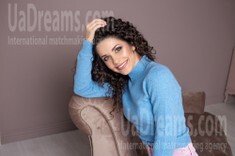 How would I describe myself
I'm straightforward, responsible. My words always coincide with those actions I make. I don't like hypocrisy.
About my family
I was born in the town Tokmak. I have parents, my child Lika and a sister. Lika likes drawing, dancing. I have close relations with my sister, she is my best friend but with parents I am also rather close. I know that my family is my most important treasure. If I need something each one is ready to help immediately. I want to have the same in my own future family. Good family values are so important to be the basis for stable family life.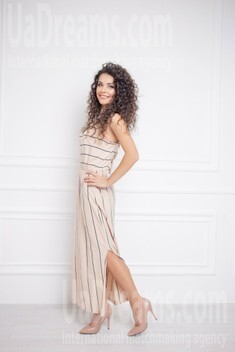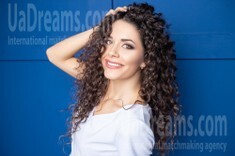 What I do in my leisure time?
I can always find enough time for myself and my lovely little child Lika. I prefer to attend cinemas, theaters, listen to music. Very often I go to the zoo with my Lika because taking care of animals can help to relax and helps to teach my daughter to be attentive and kind. Or just walking in the street and meeting friends give me a fresh air to breath. We all need to recharge our batteries and I choose the relaxing activities.
The type of man that I desire
I've already been married and I know for sure who can make me really happy and not only in words. I want a confident man in my life. A man who can be a real gentleman, who respects a woman :) A man who keeps his word. Independent and happy person. And I do want him to love kids.