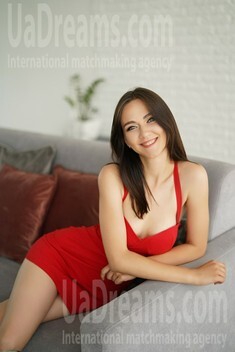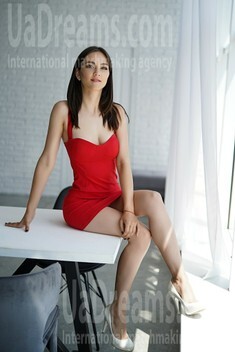 Our personal opinion of this Lady
Alexandra is a very beautiful and cheerful girl. She loves her daughter very much and is constantly smiling. Alexandra is a very good companion, there is always something to talk about with her. She is a real optimist and she never gives up. She is also a very modest and decent girl, always blushes when somebody says that she is beautiful.
See her fascinating movements and charming smile...
Feel as if it was your first date with this lady — it is worth 1000 pictures!
Watch this video for FREE
What I do in my leisure time?
I visit vocal courses. I love reading books, especially psychology books. Also, I like watching American and British TV series. I walk with my daughter every day. Sometimes it is a walk in a park or a zoo, but more often we just go out into the garden or forest, where we play different games. While we are walking we communicate a lot, so I really love such family moments. Sometimes we go to cinemas and theaters, where we watch cartoons and children's performances. Very often we draw and do different crafts. My daughter takes it very diligently and creatively.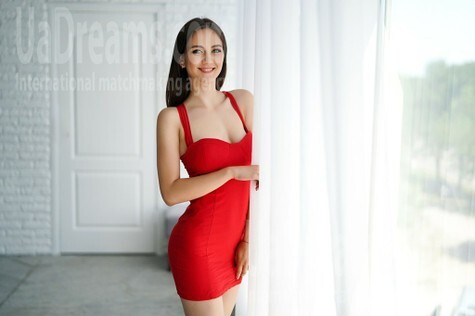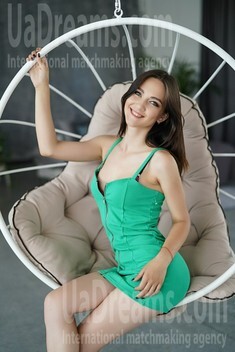 About my family
I grew up in the village and still live there with my family. I live with my mother, stepfather, two brothers, and my daughter. All my childhood I spent with my grandmother since my mother was constantly the whole days at work. When I was 10, my mother married for the second time and my stepfather completely replaced my father. But the relationship with my father was always wonderful. He will always understand and give me good advice. He is a very loving and wise man. I really want to find a man like him.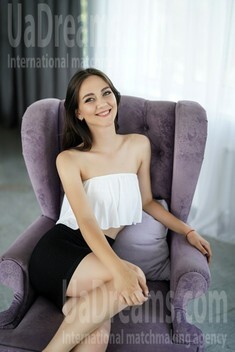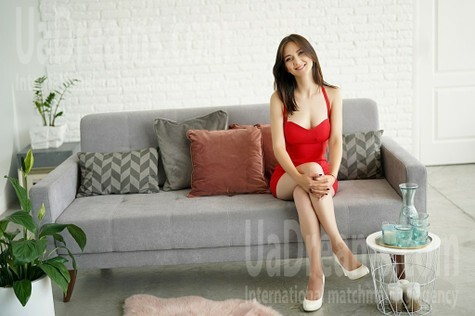 My future goals are
My first goal is to create a family. A family in which the atmosphere of love and tenderness will prevail. I want to live in a warm and cozy house in which I will meet my husband after work and put together with him daughter to sIeep. I also want to start a small business, and I hope, that my future husband will help me with it. It can be a small flower shop or a private psychologist practice. But for it, I should get a Master's degree in psychology. So this is one of my goals for the future.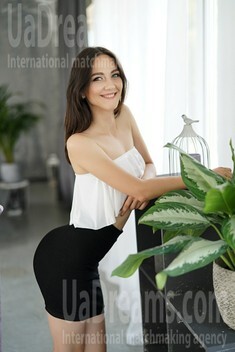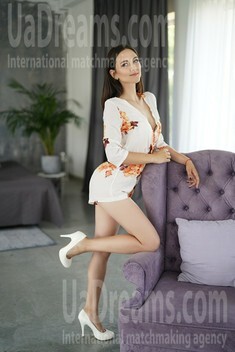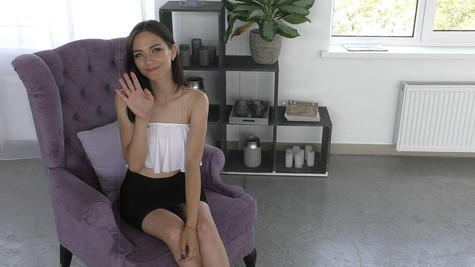 Get a much better idea of the lady's personality!
Discover her life and secrets no other men know :)
It's intriguing like finding an unknown world...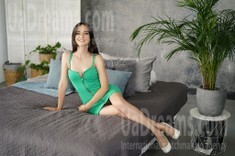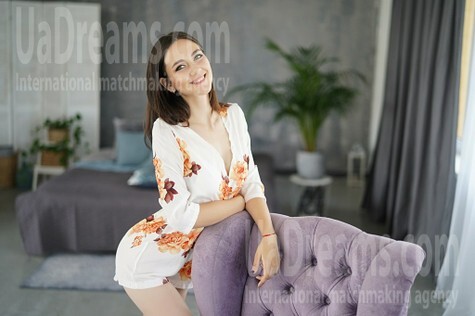 My typical day
I wake up early in the morning to do exercises and make breakfast for myself and my daughter. Then I take her to the childcare center and go to my favorite job at school. After school, I conduct individual classes with children. In the evening I like to walk with my daughter in the forest or in the garden. At night, I check the students' homework, invent lesson plans, or watch TV shows. On weekends we usually walk in the city or arrange cleaning.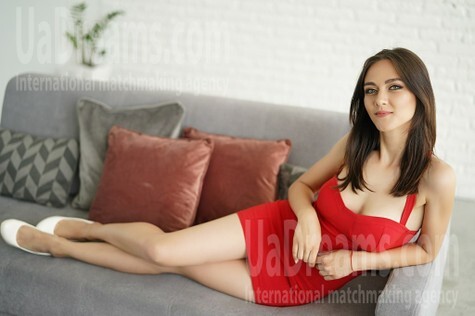 The type of man that I desire
I am searching for a serious relationship with a discreet, purposeful and intelligent man. I don't worry about the slight difference in age between me and man. I am looking for a man who will always understand and support me. A man who will love and appreciate me and my daughter. In my turn, I am ready to surround such a man with tender love and affection.
How would I describe myself
I love to read books on psychology. My dream is to learn to sing and play the guitar. I like tulips and condensed milk, but I don't like roses and chocolate. I really love my work, because it helps me to feel more confident and it is very interesting to teach children something new and useful. I love Ukrainian cuisine and do not like sushi or rolls. I like pizza and barbecue, especially if I cook it. in the future, I would like to visit the Czech Republic, Germany or the United States. I really want to see the world with my daughter.