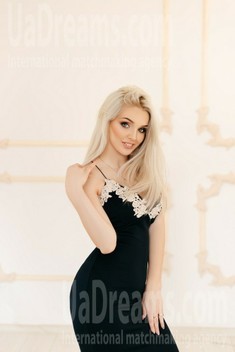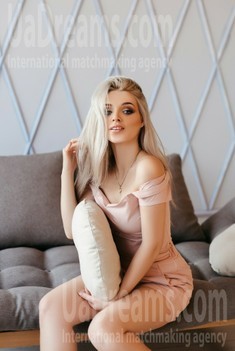 The type of man that I desire
I clearly understand that loyalty is the most important thing in relations. I need a man who will always be honest with me, who will treat me well and who will love my son. I would like my man to know how to organize his life and be independent from the others. In my turn, I will be a very devoted and caring wife, I know how to make my husband happy. In my opinion partners should respect each other's views, discuss everything they agree or disagree and look for the compromise in order to avoid arguing.
See her fascinating movements and charming smile...
Feel as if it was your first date with this lady — it is worth 1000 pictures!
Watch this video for FREE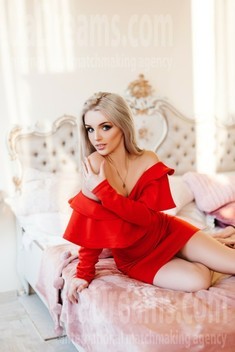 What I do in my leisure time?
I have developed an ability to do multitasking. Besides taking care of my son, I always find some time for my favorite hobbies. I like reading psychological literature that leads to self-improvement. I think that some books can even change a life style. I learn law for my self-education as I have an external type of studying at university, that requires home studying. In addition, I love watching movies based on a true story, documentary and historical ones. I like walking with friends and doing outdoor activities.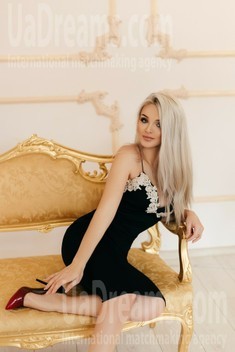 About my family
I consider myself lucky to have my family. My son is my universe! He is so smart and talented boy. I bring him up on my own, and I want him to be a true man who will never offend his lady. My parents have got divorced when I was 7. But I always respected their choice. My mother has got married again and I am glad that she is happy. She always understands me and I really appreciate her support. I have also a younger brother and we like spending our time together. I want to make my own strong family and I will do my best in order to make beloved people happy.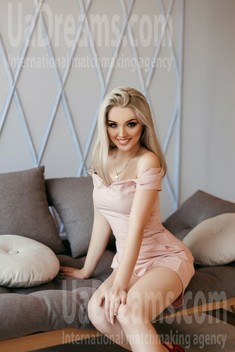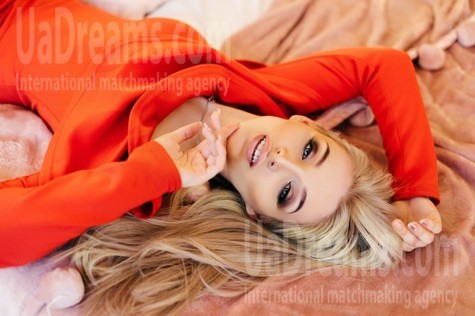 Our personal opinion of this Lady
The lady is very responsible and punctual, she easily adapts herself to any situation. It is also easy for her to establish connections with new people. She is very friendly, frank and open-minded. She loves her son and does her mother responsibilities very well. The lady lives in the other city, but she is ready to come to Ivano-Frankivsk for a meeting.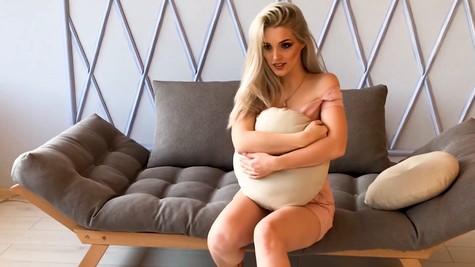 Get a much better idea of the lady's personality!
Discover her life and secrets no other men know :)
It's intriguing like finding an unknown world...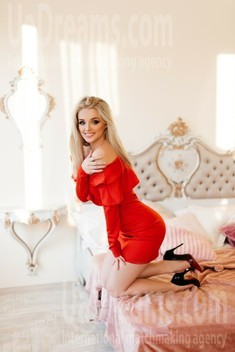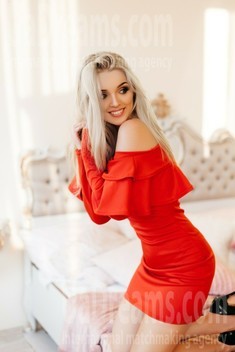 My typical day
Being a mother, student and secretary, I never sit at the same place for a long time :) My day always starts with preparing my son for a kindergarten. Then I go to my work and take Alan to home after. I devote a lot of time to his bringing up. We learn new words, paint and discover this world together. I always like cooking and baking something tasty for him. I also spend a lot of time self-developing. I study law, read many books, do needle working. I try to never waste my time and always plan it properly.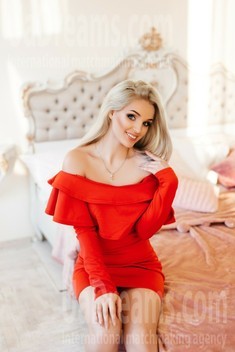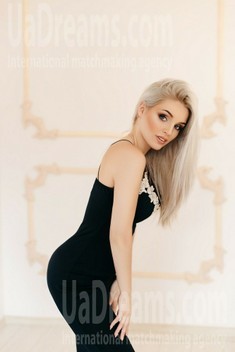 How would I describe myself
I am a very optimistic lady who loves her life so much! Life is beautiful and I know how to enjoy its every minute. I have a very important reason for being strong - my son who is my true treasure. He always inspires me. I am a very caring mother and I will be also a very loving wife. I am ready to fall in love again. I think that treason is the worse thing that can occur between woman and man, so I will be always loyal to my future husband. I am very cheerful, talkative and pleasant woman who is able to keep any kind of conversation.
My future goals are
Like any lady I am dreaming about a simple woman's happiness - a caring and loving husband and healthy kids. I want to bring up my son on a good way and make him be a kind person. I don't mind to have more children, but that question will be discussed with my future husband. I would also like to start my own business or a law office. I hope my knowledge and hard work will help me to develop my career. I know that studying foreign languages will help me greatly, so another my purpose is to learn English. I want to build my own home and make there cozy and peaceful atmosphere.