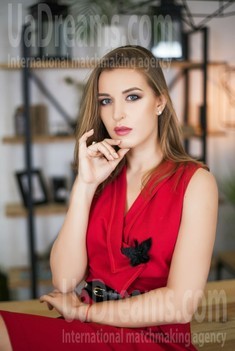 My typical day
In the morning I wake up so early, because at 8 am I already come to work) I cook my breakfast, get ready for the day and tune in to an excellent and productive day)) In the evenings I go shopping, cook food, do cleaning at home if necessary, of course, I go to workouts and do sports. I think it is useful, cool and motivates to achieve goals) On weekends, I like to sIeep a little longer, because on weekdays I wake up early and sometimes do not have enough sIeep) I usually meet friends, relatives and close people on weekends and enjoy the pastime with these people ... we have to appreciate the moments with them.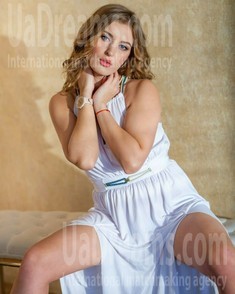 What I do in my leisure time?
I like to lead an interesting and not boring way of life so that in old age I could sit by the fireplace with my second half and remember our life) I would like to travel, go to the cinema and theaters, keep fit, dance, take care of myself)) Other than that I have a hobby - I can beadwork... It gives me pleasure and I relax when I do something) I like to be a positive and funny lady so I try to look for something wonderful every day)
See her fascinating movements and charming smile...
Feel as if it was your first date with this lady — it is worth 1000 pictures!
Watch this video for FREE
About my family
I don't have my own family yet, but I hope that very soon it will appear and I will find here a person with whom I want to start a family and be happy) My family is not very big ... dad and stepsister, she is 6 years older than me)) ) I grew up in a family of employees. My father is mechanic, and mom is cashier in the bank. Parents, unfortunately, do not get along with each other well and I distract myself from experiences in this regard with workouts - dancing, karate, drawing)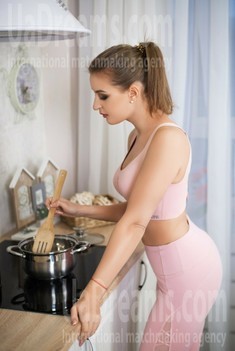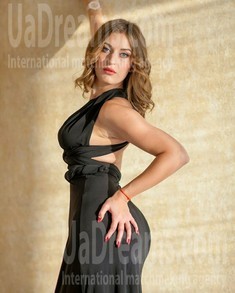 My future goals are
To live long and happily in abundance of everything, be healthy, loved and, most important, for my second half) I also want to create a family in which it will be comfortable, joyful to all members, so I want to find a decent man to build a happy and strong family)) Of course I want to develop as a person and as a woman ... stopping at one place is not about me ... I like to get better) Another of my dreams is to see the world and get to know other cultures and nationalities and taste this feeling of another life)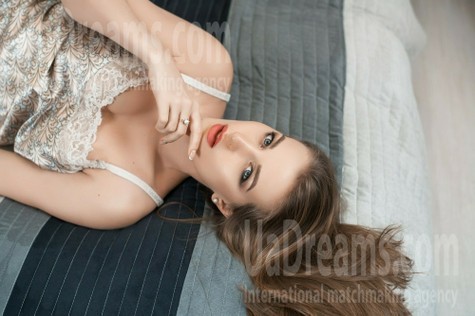 Our personal opinion of this Lady
The girl is consciously looking for a soul mate, wants to be realized as a woman. Her peculiarity is courage, perseverance, and knowing what she wants in life. She has ambitions, faith in herself, the wish to live in the present, the desire to become better than yesterday, the ability to thank for everything, both good and bad. Such a nice and sincere lady)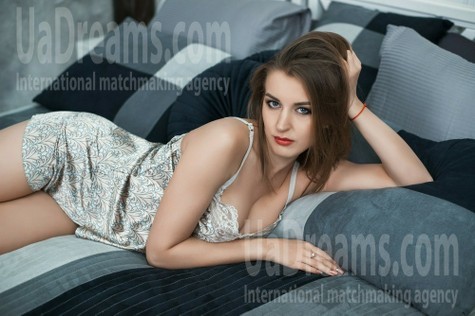 How would I describe myself
Understanding me is not necessary, the main thing is to love and feed in time))) I like passionate and insatiable men, love is naturally important to me: when you are calm and good with a person, you move towards a common goal, you have the same outlook on life, you experience strong sexual attraction to each other. I also think that it is important to give each other freedom ... so that a partner does not suffocate from the love of another, separate meetings with friends or having a different hobby are quite acceptable in a relationship)
Get a much better idea of the lady's personality!
Discover her life and secrets no other men know :)
It's intriguing like finding an unknown world...


The type of man that I desire
A man whom I would like to see next to me should be a mature person who knows what he wants in life, looks after his health and appearance, does his favorite thing and lives a full life) I guess I want him to be brave, strong-willed, decisive, attentive, caring, to live here and now, enjoying the process, not the result)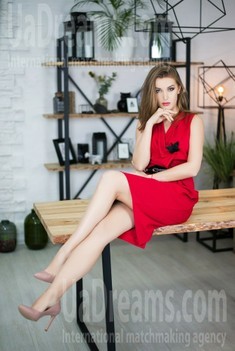 Domestic abilities
I like to set the table, take care of flowers and pets (now there is no one, but I would like to have a pet in the future) I would be frank, I do not like washing dishes and ironing things))) I hope this little trifle will not spoil the impression of me, because everyone has their drawbacks, right ??)) I like to go shopping, do interior and create comfort in the house)