Birth Date
Height
Weight
Eyes
Hair
Build
Glasses
She is
Smoke
Drink
1 December
170 cm 5' 7''
59 kg 132 lbs
blue
light-brown
slim (slender)
Yes
right-handed
No
Socially
Marital status
Divorced and I have children / 1 girl
Children age
14 y.o.26 July
Want to have children?
will decide with my husband
I'm looking for
Marriage, Romance, Friendship, Penpal, Fun, Relationship, Dating, Traveling
Congratulate your lady now, Join the party!
She has birthday today. Join the party!
Birth Date
City
Height
Weight
Eyes
Hair
Build
Glasses
She is
Smoke
Drink
I'm looking for
1 December
170 cm 5' 7''
59 kg 132 lbs
blue
light-brown
slim (slender)
Yes
right-handed
No
Socially
Marriage, Romance, Friendship, Penpal, Fun, Relationship, Dating, Traveling
Marital status
Divorced and I have children / 1 girl
Children age
14 y.o.26 July
Want to have children?
will decide with my husband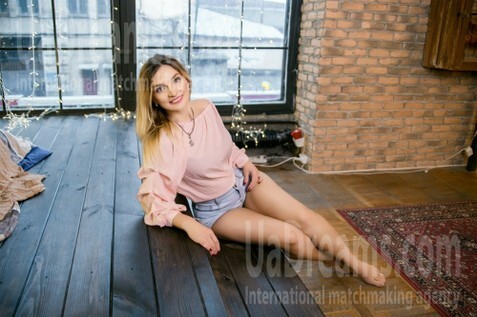 What I do in my leisure time?
When I have some free time I try to spend it with people! I'm a very communicative person)) I adore to receive guests and to visit my friends too. Our evenings are always full of fun. We like playing games and just talking with each other. I think that while we are young we have to enjoy our lives. Also I'm interested in yoga, reading, listening to music! I can say that everything what I do is pleasant for me! )
How would I describe myself
I can describe myself as a sociable and friendly person. Also, I can say that I am quite responsible and purposeful lady. I always try to find something kind and good everywhere! I am a woman who knows how to enjoy the little things and every minute of my life! I have extraordinary, unusual, tender and soft inner world. You can find it out during our personal communication ;) My childhood I spent on the farm with my granny, doing gardening and taking care of horses, cows and poultry. I'm not a princess and though I can be very fragile, I can get my hands dirty. I know that our world is not a fairy-tale and only those win who work a lot.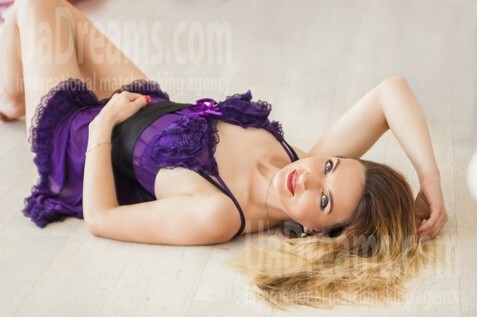 Our personal opinion of this Lady
This lady has serious intentions to find her second half and to create a family. She is very socializing and can find a contact with everyone easily. Svetlana will inspire her man every moment! She is a very kind-hearted and open-minded woman with a good sense of humor! You can be sure that you will never be bored with her!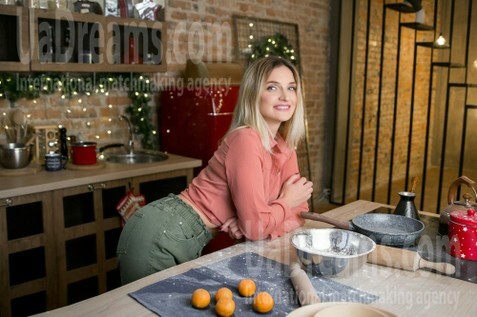 My future goals are
My future goals are to start living my life to the fullest and to create a family. I want finally to fill the empty place in my heart and in my soul with such a necessary feeling for every person! What can be more important and pleasant than to know that somebody is waiting for you at home after a hard working day?)) This is what I want to reach in my life. Ones and forever! I want to get married and to be the best wife for my life partner!
My typical day
Usually I start my day with a cup of tea! It fills me with energy even more than coffee. I like my work, I communicate with different people the whole day and it brings me joy.)) I'm a very sociable woman and enjoy spending my time surrounded by people) So my day flies quickly and it is full of emotions. When I come back home I have a dinner, take a shower, help my daughter with her home-tasks if she needs this. Very often she says "No, mom, I want to solve this task on my own")) She is very smart and tries to do everything unaided)) After all I go to my bed, watch some movie or read a book. Usually I fall asIeep late at night that is why I have enough time for dreaming about sunny, warm, happy future with my man! I believe that something what you strongly want comes true! :) So my day always ends with wonderful thoughts)))
The type of man that I desire
Because of the fact that women are weak creatures on this planet I'm looking for a strong, reliable, caring man! I want to find a person who loves children. I want to meet a real man who will be the whole Universe for me! He will be my own little world where I will live!)) And I can tell you with full confidence that this world will be the safest place for me ;)
About my family
I have a wonderful and friendly family where everyone supports, loves, respects one another and sincerely rejoices from the bottom of their hearts. We always help each other in different situations! I think that such relations have to be in every family. My mom is my closest person. I know exactly that her opinion and attitude towards me won't change no matter what. And of course I can't imagine my life without my little angel Lolita) I hope that I will be able to create such atmosphere in my future family too!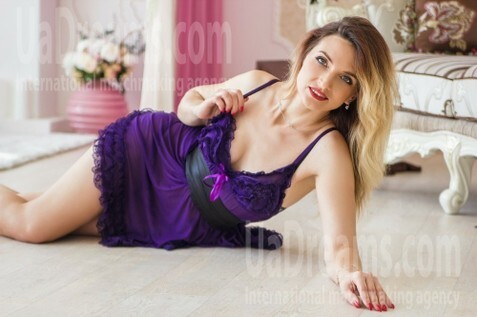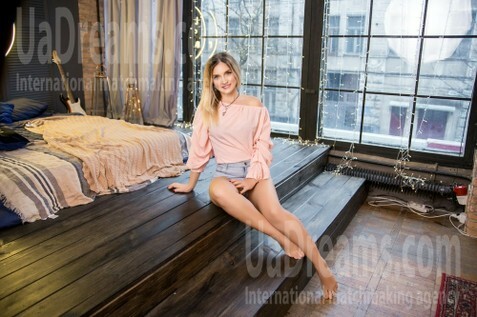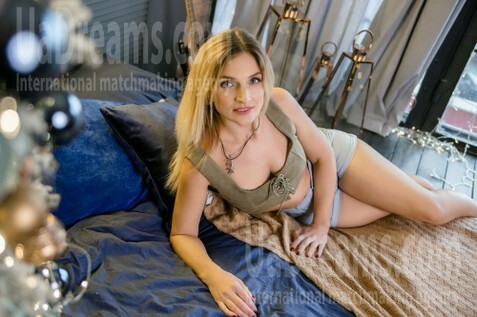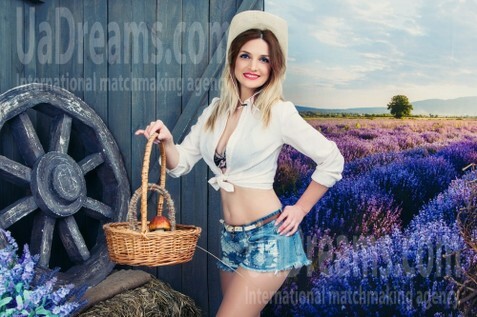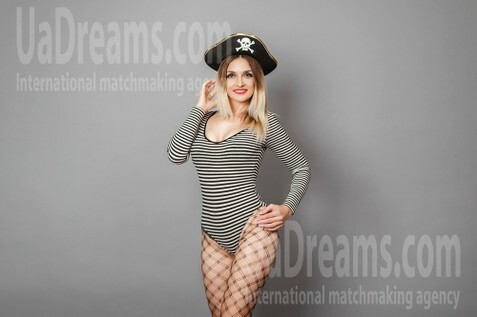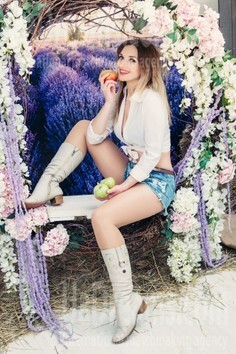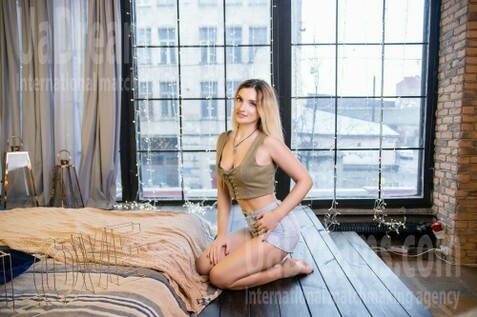 Lady will meet you in 11 hours Good luck!
Lady wants to chat with you in 11 hours
Lady offers to move chat for 11 hours
Lady declined invitation, but explains why:
Thanks but I can't come. Thanks though! Appreciate it!
She's online and waiting for you!
Lady is late, will be at 12:30