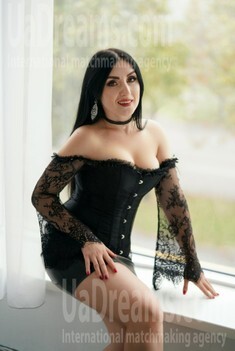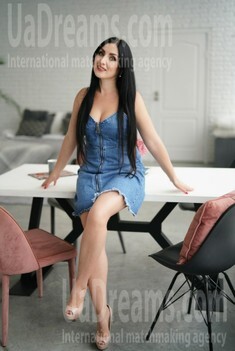 My future goals are
I would like to become a good wife and create a complete family and live happily ever after, to travel and enjoy life with my man and my daughter. I would like to travel and see other countries, especially I would like to see Australia, Norway, Japan, China, all the Europe and...oh I think it is easier to list countries I do not want to visit lol! As I am looking for a man abroad, it is important for me to speak the language so I would like to learn English. But it's not that easy I thought :) I'm not a careerist, I like taking care about home atmosphere as I want my man coming back home with a smile :) what else? I want to be happy and make my man happy;)
See her fascinating movements and charming smile...
Feel as if it was your first date with this lady — it is worth 1000 pictures!
Watch this video for FREE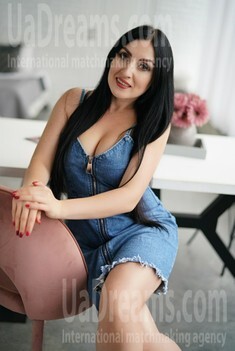 How would I describe myself
I consider myself cheerful, easy-going person. I try to help people. I like smiling;) as I think smile can make a day better;) I am an active woman and like spending day actively so at the end of it I could say that yes I have done everything I planned;) And also I want to stress that I am not here for games, I'm looking for my man to create a family :)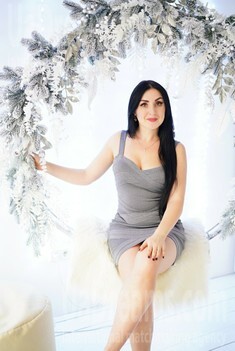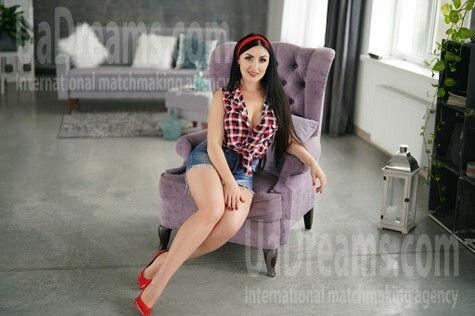 The type of man that I desire
I cannot say that I have an exact image of a man who I'm looking for. But I can say that for sure my man should be serious, all-sufficient, clever and honest. I am not here for writing a book of letters - I want to find a nice man and meet him in real as I think real meeting is the best thing;) Moreover I look for a kind, cheerful, romantic and attractive man with good sense of humor who has serious intentions in terms of creating own family. I wish he would share my ideas of having active life, traveling;) I would love my man to understand and respect and support me, as I would do the same;)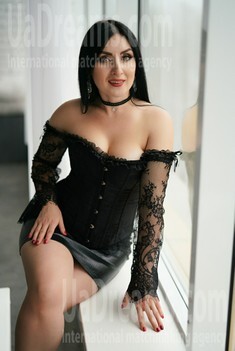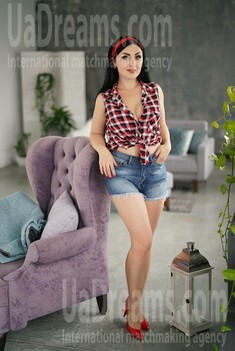 Our personal opinion of this Lady
She is very calm, pleasant, interesting lady who is seriously looking for her soul-mate. We wish her good luck in her search and think she can really make a man very happy.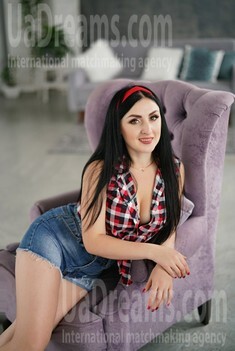 See her fascinating movements and charming smile...
Feel as if it was your first date with this lady — it is worth 1000 pictures!
Watch this video for FREE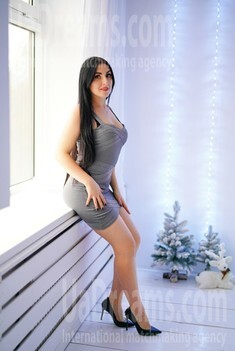 My typical day
So my day typically starts with cooking breakfast for my daughter, then a lovely warm shower and nice breakfast - and I am ready to work! When I have a nice mood in the morning then all my working day goes lovely;) But you know, usually I have a great mood and I am very optimistic. After work I attend yoga classes. In the evening I usually spend time with my daughter: reading books to her, watching some cartoons and playing hide-and-seek with her as it's her favorite game :) While I'm cooking dinner I like to watch some TV or read a magazine or a book;) But if I had a choice I wish I could spend after working time with my beloved person!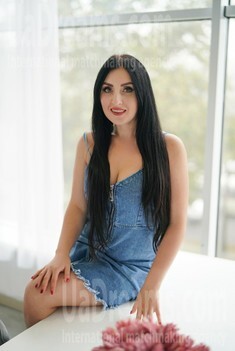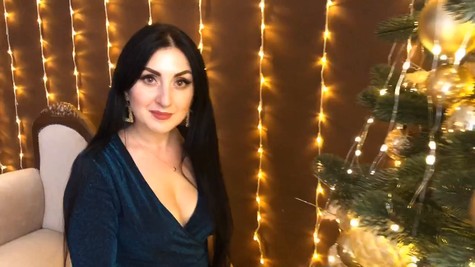 Get a much better idea of the lady's personality!
Discover her life and secrets no other men know :)
It's intriguing like finding an unknown world...


About my family
I think I will not surprise you by saying that I have lovely family;) It is not very big but we all are very friendly and love each other a lot. My family consists of me, my younger sister and my daughter. We support each other no matter what, and I think it's the way any family must do. :) Despite my sister moved to Odessa, we talk to each other almost every day! The sad thing is that my parents divorced but, well, life is life. I haven't seen my dad since I was 12...but I adore and respect my mom! She is a very strong and at the same time tender woman. She raised me and my sister almost by herself. You know I am very happy that my family supports me in my search. It is very important for me, as I want my family to love my husband too:)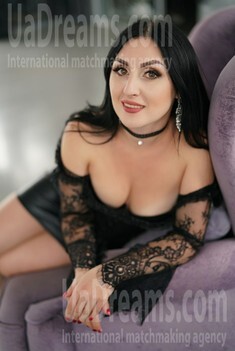 What I do in my leisure time?
In my free time I like listening to music and watch movies. Also I like watching different TV shows about cooking, as I like trying some new recipes;) I'm dreaming about being a photographer, so I spend much time practising :) I like being in the nature, spending time in the forest or at the seaside, because it helps me to recharge my energy! :) I also like going out with my friends. If there is a nice company so then BBQ is the best time;) I love to spend time with my daughter, she is my best model to practice photography :)