Birth Date
Height
Weight
Eyes
Hair
Build
Glasses
She is
Smoke
Drink
15 September
157cm 5' 2''
47 kg 103 lbs
green
blonde
slim (slender)
No
right-handed
No
Sometimes
Field of activity
Services
Marital status
Single and No children
Want to have children?
will decide with my husband
I'm looking for
Marriage, Romance, Friendship, Penpal, Relationship, Dating, Traveling
Birth Date
City
Height
Weight
Eyes
Hair
Build
Glasses
She is
Smoke
Drink
I'm looking for
15 September
157cm 5' 2''
47 kg 103 lbs
green
blonde
slim (slender)
No
right-handed
No
Sometimes
Marriage, Romance, Friendship, Penpal, Relationship, Dating, Traveling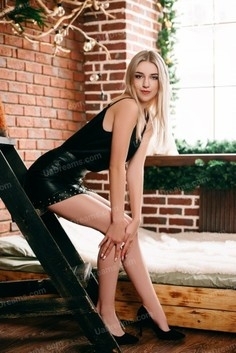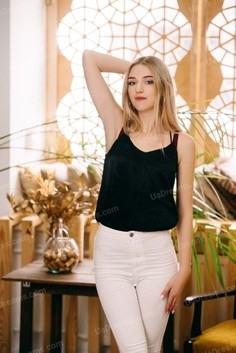 The type of man that I desire
I am looking for a confident, kind, caring and reliable man. I say that my dad is a role model for me but no worries, I am not looking for his copy!!!!!! I just want to feel and be safe next to him. I want to be inspired with our love. I want to try new things with my man. I want to grow as a personality with my beloved man.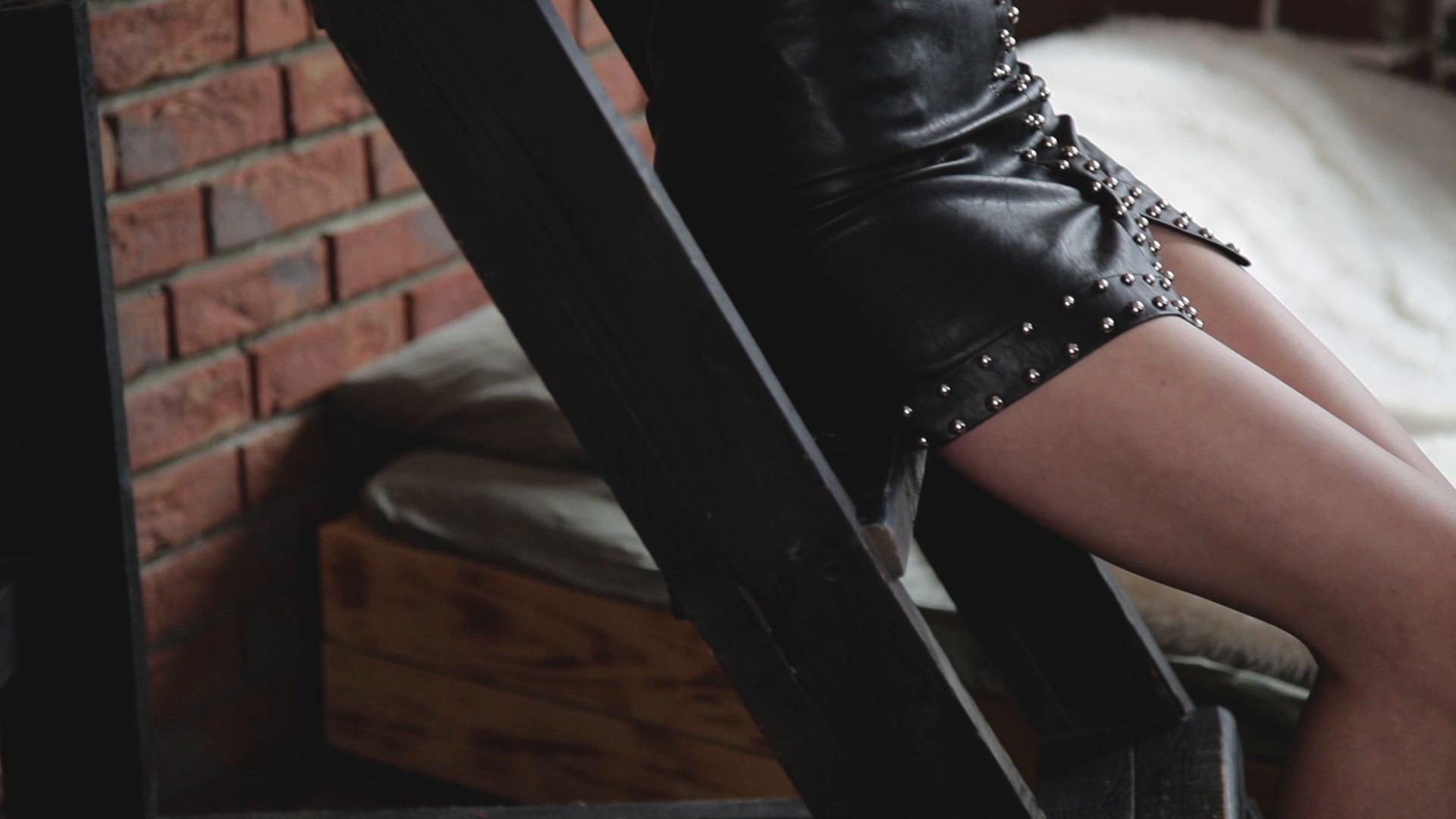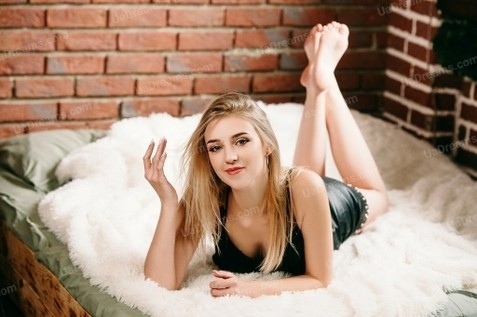 What I do in my leisure time?
Since I am pretty active I like different kinds of activities. I love cycling, skiing, skating, rollers...With my man I would be happy to try parachuting, banjo-jumping, diving and snorkeling. But, when I want to just relax I take a book and hide in the world of fantasy. I love meeting with friends on the weekend. We like to go to the cinema, or just stay in a café to chat for a while. Besides, I love cooking. It really relaxes me and makes me feel happy. What about you? What do you like to do?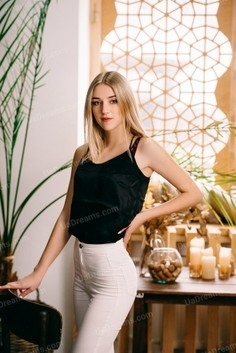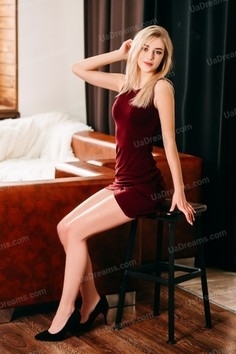 My future goals are
Maybe it will sound funny and too self confident but I am dreaming about a chain of beauty saloons. It can be a kind of family business. It is about my professional ambitious. But it is not the main thing. Believe me, I know from my own experience that being hair dresser I can find work anywhere and at any time, no matter if there is a pandemic all over the world or something else. My priority is a family. Yes, I am only 18, but I want it badly. I want serious relationship and I want to be a young mom, if life smiles to me)))).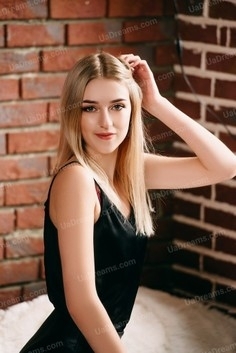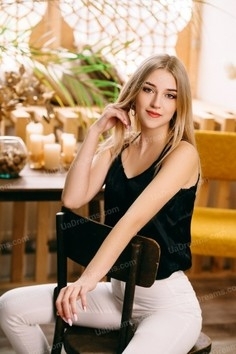 My typical day
My days are not really verified right now due to the situation in the world but I still can't complain. I work from 15 years and I do it not because my parents couldn't help me, but because I want to help them. I wake up pretty early but still lie to stay a bit more in the bed. When I finally wake up I cook breakfast for my family. Then I start getting ready to work. Some days can be pretty busy for me and some are enough relaxed, mostly it depends on my clients. After work I always take a walk. I prefer walking rather than public buses)). If it is not too late I like go to the swimming pool. And when I finally get back home I help my mom with dinner. If she is late at work, I do it by myself but most of the times we like doing it together. My father is a very picky person when it comes to food, he never eats one dish 2 days in a row, so we always have something new.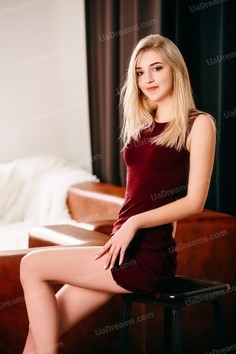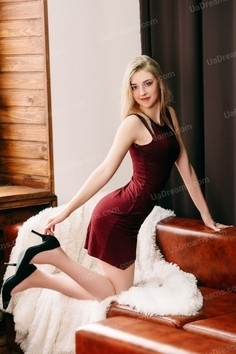 About my family
I was growing and I am still growing in a loving family. I have no siblings but my parents were always my best friends. Of course, with my mom I have a bit stronger connection, because we are both girls... but my dad is still my "bodyguard" and a good example of a gentleman that ladies are usually look for.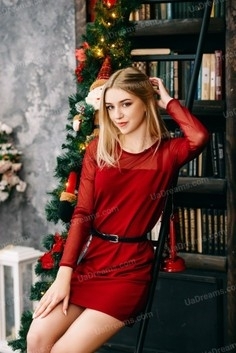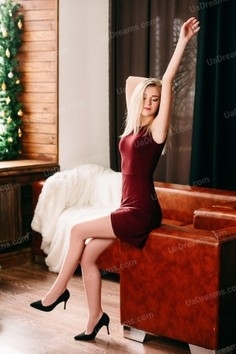 Our personal opinion of this Lady
From the first sight she looks a bit shy, but when you start getting her better, she opens like a flower... a very beautiful and a tender flower with the right family values in spite of such a young age. I think that man who wins her heart will be really happy.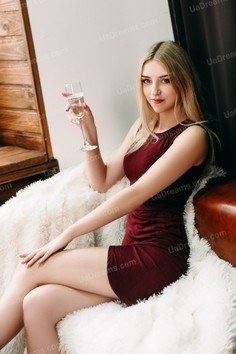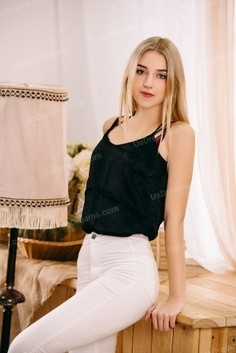 How would I describe myself
I find myself pretty open, but a bit modest person. I can be silent when I do not know the person but as soon as we become friends I open myself easily. I am positive. I appreciate people who value every single moment, who never lie and express their thoughts directly.