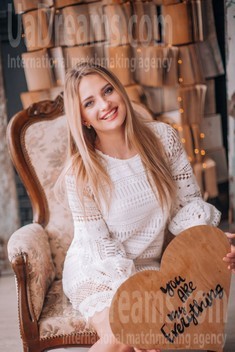 Our personal opinion of this Lady
She is a nice modest and optimistic girl with a beautiful smile! She has a kind heart and a wit mind. She is very friendly, easy-going and interesting to talk to.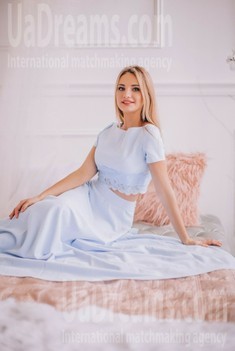 My typical day
Sometimes I work seven days a week because I work as a First Aid nurse and often my schedule depends on the amount of requests we have. So I wake up early in the morning and start my day with morning exercises and a glass of water with lemon. After that I take shower, cook my breakfast and get ready for work. I work in shifts so sometimes I finish my working day in the afernoon and sometimes in the evening. When I come home from work I cook, have rest and read a book. When the weather is nice I meet with my friends and we spend time outdoors. :)
See her fascinating movements and charming smile...
Feel as if it was your first date with this lady — it is worth 1000 pictures!
Watch this video for FREE
Get a much better idea of the lady's personality!
Discover her life and secrets no other men know :)
It's intriguing like finding an unknown world...


How would I describe myself
I am friendly and cheerful girl and I am looking for my man here. :) My heart is full of love and tenderness and I want to give it to someone special! Even if I am young I feel I am ready to create my fireside comfort with the right man. I just want to give my heart to the man who is eager to handle it with care and to treat me gently. I will sigh with you when you are sad and I will laugh with you when you are happy! Are you willing to start the first page of our love story? :) I hope that I will find my happiness here very soon!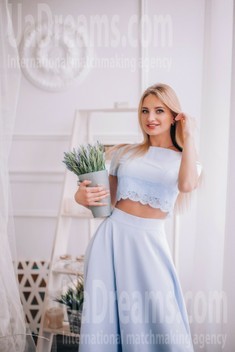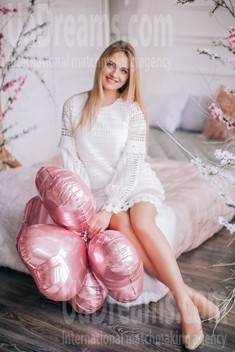 What I do in my leisure time?
When I have free time I usually spend it outside.:) I enjoy nature and spending time with my friends! When the weather is not fine I like to stay at home and read an interesting book or watch a movie. I am also keen on cooking different yumminess - I use my Granny's recipe book. With its help she won my Grandpa's heart. ;) My Granny always said that "A hungry man is an angry man". So, I know some secrets to make my man happy! It would be very nice if I have a special person to share my time with! Maybe he is reading my profile now?;)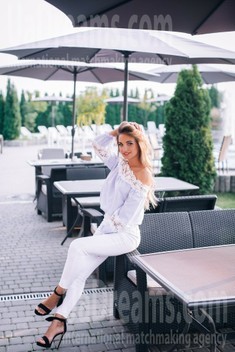 My future goals are
My main goal is to create a happy and prosperous family! I want to be a good wife and the best Mummy for my dearest people! Family is my priority number one and I am going to do my best to create my own cozy nest soon! My other goal is to be helpful for other people so I dream of arranging charity organization and volunteer children who are in need. I work as a First Aid nurse and I do my best to help other people. I think that if you treat other people the way you want to be treated you will always succeed because kindness is returned twofold. :) Hope that my future husband will support and help me to achieve my goals in life!
Domestic abilities
I live alone - I rent an apartment and I always clean it by myself. :) I like to keep it tidy and cozy. I like cooking very much and sometimes I cook something delicious and invite my friends to my place. I use my Granny's recipe book and my friends always finish the meal to the last crumb, I guess they like my cookery. :) They even help me with the washing-up! I like to keep my things in order and to decorate my room and kitchen. Kitchen is my favorite place so I always buy some nice things, dishes and cutlery. :) My balcony is full of flowers and plants and I like to take care of them! Every time I spend time there I feel like I am in the countryside. :)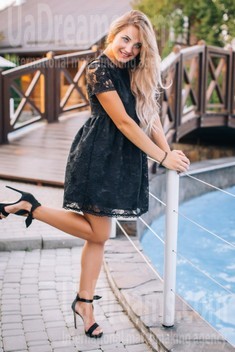 The type of man that I desire
I am far from being perfect and I am not looking for a perfect man. But I want to meet a man who will be eager to spend good and sad moments with me! I want to create a family with a family-oriented person who has lots of love and care to share with me! Respect, love, understanding and support are the most important things for me. I want to spend my life with a strong and caring man. I want him to support and protect me and I am ready to give him all my love and tenderness! As the saying goes "Behind every great man there's a great woman. Are you ready to be my great man? ;)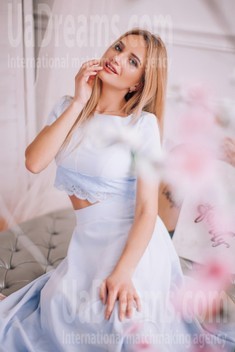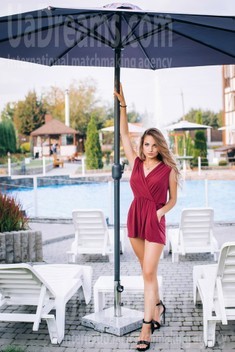 About my family
My family is not big, it consists of four people which are my parents, my Granny and me! My parents live in the village together with my Granny in a nice big house! I was brought up with love and care and my parents always gave me only the best. I am the only child in the family but my Granny taught me how not to be selfish.:) She was my teacher and my friend. My parents have been married for twenty-three years and they show me the best example to follow! I also want to have such strong and warm relations. They are the best friends for each other and they still arrange romantic dates for each other.:)
Get a much better idea of the lady's personality!
Discover her life and secrets no other men know :)
It's intriguing like finding an unknown world...


Get a much better idea of the lady's personality!
Discover her life and secrets no other men know :)
It's intriguing like finding an unknown world...