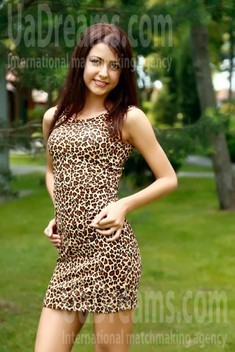 What I do in my leisure time?
I adore going to the cinema and theater. I think I have already seen all plays in my city. I like watching a good movie alone or with my friends. I like to listen to the music when I am doing some chores or other necessary things at home. I like to visit my friends from time to time and meet with them somewhere in a nice place.
See her fascinating movements and charming smile...
Feel as if it was your first date with this lady — it is worth 1000 pictures!
Watch this video for FREE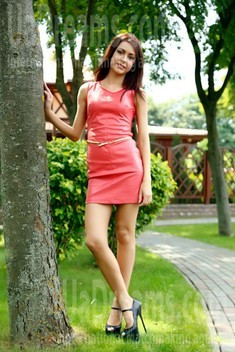 My future goals are
I desire to be loved as any woman on this site. Creating a family is the main goal, which was the reason of my joining this agency.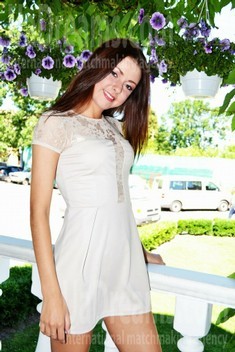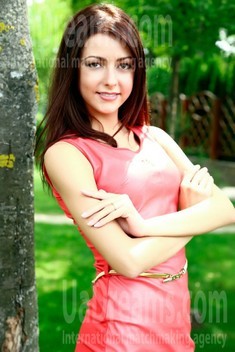 The type of man that I desire
I think that a man should be wise, kind, honest, hard-working and confident. If you have these features you will be a good man for me and I would be proud to have you next to me.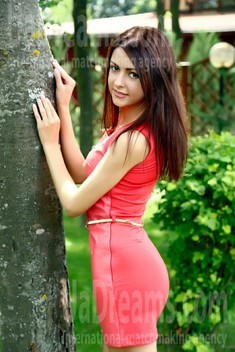 About my family
I was born and grew in Lutsk. My family consists of 3 people:my father, older brother and I. My brother has his own family and lives apart. I have lost my mother this year and I miss her badly.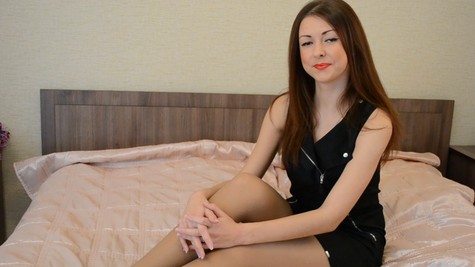 Get a much better idea of the lady's personality!
Discover her life and secrets no other men know :)
It's intriguing like finding an unknown world...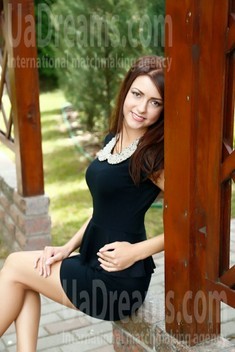 Our personal opinion of this Lady
A well-brought, nice and polite lady. It was pleasant to communicate with her.
My typical day
My typical working day starts early in the morning when I get ready to work. I work as an estate agent and I usually have many meetings with clients during the day. I am a very communicative lady and it helps me at work. After my long working day, I have some rest at home or meet my friends for a cup of coffee.)))