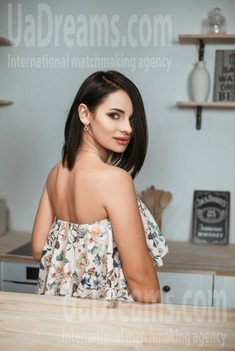 How would I describe myself
I am a happy lady and I am searching a man whom I can make happy too))) I believe everyone has a second half and I am not an exclusion;)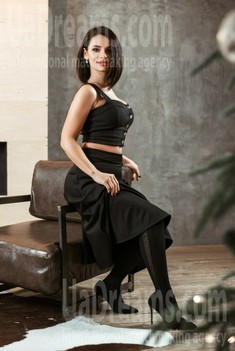 About my family
My family is my universe! It consists of three women) It's me, my mom and my daughter. I was the only child in my mom's family. My parents grew me up in love and sincerity. And, thanks to them, I saw an example of what a family should be - friendly and respectful. We are really very friendly and I want and try to respect our family traditions. One of my favorite family traditions is when all the family members come together. I usually cook a delicious dinner, my daughter helps me. We sit together around the table and talk about everything. I think such moments make family and life in general better!
See her fascinating movements and charming smile...
Feel as if it was your first date with this lady — it is worth 1000 pictures!
Watch this video for FREE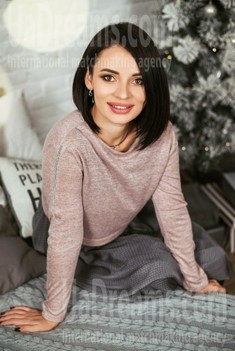 My typical day
I love this life and that's why all my days pass off with the wide smile on my face. And as you have already noticed I have enough place for a wide smile;)))) I wake up with a smile, help my daughter to get ready for school, cook breakfast and eat it with all my relatives) My mom taught me to be positive and I try to teach my daughter the same)) My days are always different. I work for myself and that's why I make my schedule and this has a lot of pluses, you know)) I do not have always angry and mumble boss who always notices you are late;)) Sometimes I meet with friends and we talk about everything, ladies things, you know;) And of course gym. Gym is an integral part of my life! I love sport and sport loves me, haha, a joke again.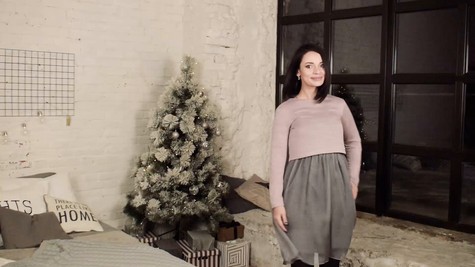 Get a much better idea of the lady's personality!
Discover her life and secrets no other men know :)
It's intriguing like finding an unknown world...


What I do in my leisure time?
You know I love simply to enjoy every minute of our life. I love to feel. I love to spend time with my adorable girl - my daughter, we are the best friends with her;) I love to spend time in silence, sometimes I need to think and reload. I love to cook and it really inspires me. I love to spend time with my friends, we always have topics to speak about. I love to speak with my mom, like a little girl simply to lay down and tell her all my thoughts my dreams. She stokes my head and tells me everything will come true, my dear!)) As to a baby))) To tell shortly, I love to live in all senses of this word;) And what do you do in your leisure time? Are you ready to live with me?;)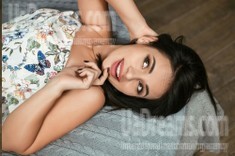 Our personal opinion of this Lady
Tania's smile can charm you and yes you will remember it for the end of your life! She is a really special girl.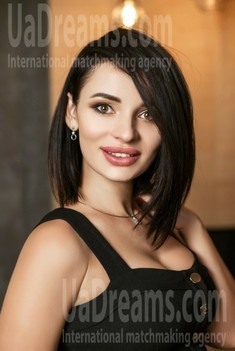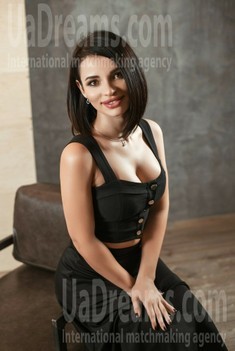 The type of man that I desire
I'm looking for a man who is confident, kind. Successful. I'm sure people should inspire each other! And I would like to get this inspiration together with my beloved man. What could be more important than the support of your beloved? Only love and care)) Am I right? A man who never betrays. In return, I promise to give him my warm heart, care, and affection;) And of course, I would like to find an easy-going person with a good sense of humor) Who knows, maybe we will fall in love, not at first sight, but at the first smile) I can feel a man and of course he will feel me... and this day will make my life complete and full completely!
My future goals are
My the most desirable goal is to create the same strong and loving family as my parents have))) This is a global goal)) ;) Next... mmm... I want to see all seven miracles in the world!!! I think this is very interesting and I could be proud of myself)) Ahah this is a joke of course. You know I love jokes and I think a sense of humor will help all people in the world not to get crazy at the end))) My goal is to become such a loving, understanding and caring mom as my mom is. I want to be an example for my daughter, I want to inspire her and of course want to make her even better than I am))) I want her someday to tell me: "Mom you are the best!"))) Of course I have already heard these words but I want to hear them from the adult and independent girl in the future!)) And of course I want to hear the most desirable words for all women in the world: "Will you become my wife?" and I want to say "Yes" the most sweet and desirable "Yes" in my life. With tears and trembling lips and other stuff you know;))) And at the end I want to become a happy woman, a happy wife and a happy mom. This is the most desirable goal in my life.