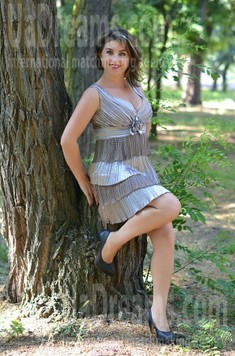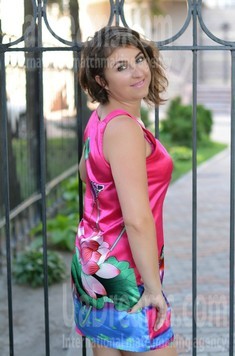 What I do in my leisure time?
I am an active lady. I do not like to stay in one place. I adore riding my bicycle, and it is very difficult for me to stay away from nature in general. I love going to the cinema, and I would be happy to go there for a date. However, you will need to learn Ukrainian first... or invite me to the cinema abroad. I try to spend much time with my family and friends. And I can't live without watching football. Do not be surprised, I am a fan of football. So if you need a company for watching football, I will join you with a great pleasure!
See her fascinating movements and charming smile...
Feel as if it was your first date with this lady — it is worth 1000 pictures!
Watch this video for FREE
Get a much better idea of the lady's personality!
Discover her life and secrets no other men know :)
It's intriguing like finding an unknown world...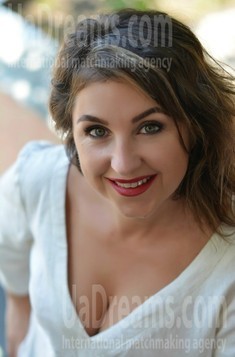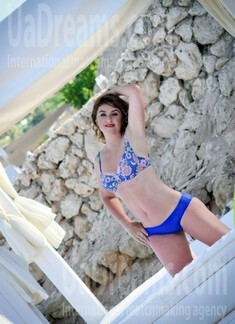 Our personal opinion of this Lady
Victoria is a funny and cheerful lady. It is very easy to find common language with her. She came to the agency with words "I will find my man here!" And we are sure that she will do this. She is goal-oriented and serious in her search. This lady is ready to move to another country and to learn a new language.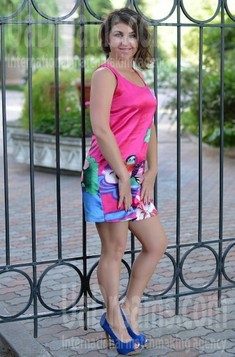 About my family
My family is not big. I have a mother whom I love very much. And I help her with everything. My mom raised me without a father. She taught me to be a better person. I am grateful for everything she did for me. Also I have a son Daniel. He is very active and kind boy.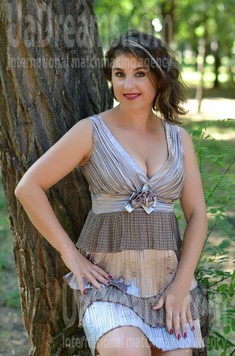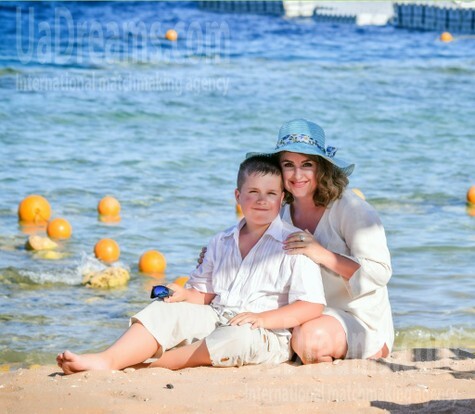 How would I describe myself
My friends say that I am an altruist by nature. I love helping others. Maybe that's why I have chosen my occupation. I would be happy to work in the same sphere if I move abroad. It is very important for me to make people happier.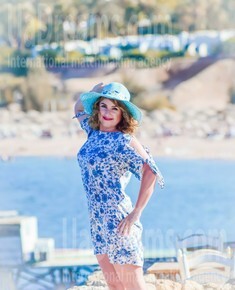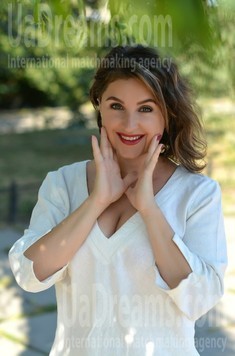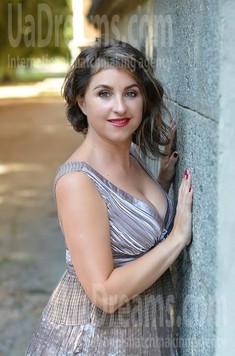 My typical day
I work as a nurse in a city hospital in Kremenchug in the daytime. I prefer spending evenings with my son. We have trainings in football, taekwondo, swimming pool. I work almost every day, and we do sports almost every evening.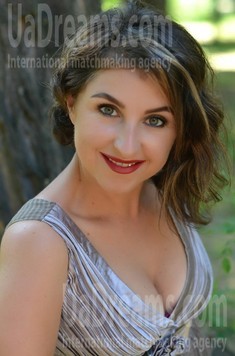 The type of man that I desire
I like people with a good sense of humor. It means that I would be happy to meet a man who has it ;) I hope my man will be self-sufficient. I want him to value his family and attention of his future wife. Honesty is very important for me. I can accept everything, but not lying.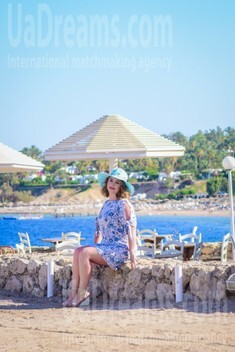 My future goals are
I have 3 main goals in my life. First of all, I want to love and to be loved. Another one is my dream to become the best mother in the world. And I do everything possible to give my son everything that he needs. And the last one is to become the best wife for my man. Other things are not so important for me... but still I have many little goals like staying healthy, sporty, happy, bringing positive emotions to people who I love, helping others. I want to become a better person every day in my life. And I will never stop to improve myself.