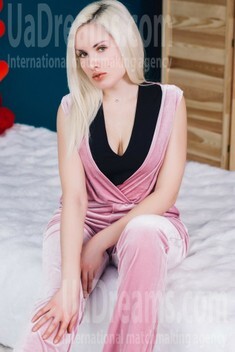 About my family
I have wonderful parents and a younger brother and I love my family very much. They live in a small town not far from Lutsk and I grew up there. I moved to Lutsk and started to live on my own since that day I became a student, but I always had time to visit my family and to spend time with my parents and with my brother. I like when we have nice family dinners on some holidays and I like to go on vacation with my family sometimes. I'm very close with my parents, especially with my mother. She is a very kind, wise and loving woman.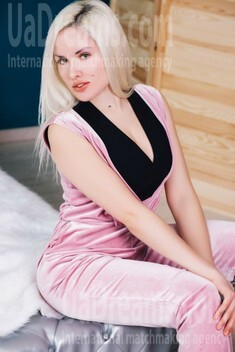 My future goals are
I like doing my job and I'm very good at doing it already, but cosmetology is such a field that is always developing and I have to develop my skills in doing my work too. I like to go to other cities and countries and to attend some training courses and seminars there. One of my dreams is to visit USA and to take some training courses there. Even though I love my job very much, I know that I will not feel completely happy without a caring and loving man by my side. So, to find such a man and to have a happy family is my priority.
See her fascinating movements and charming smile...
Feel as if it was your first date with this lady — it is worth 1000 pictures!
Watch this video for FREE
Our personal opinion of this Lady
The lady is very sensitive, hard-working, intelligent, romantic and beautiful. She is also a very positive, mature and active woman, who has strong family values and who wants to find true love very much.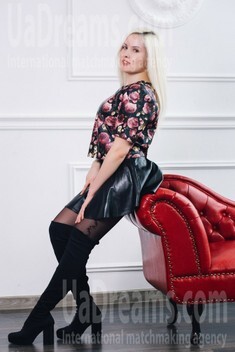 My typical day
I usually start my day by walking with my dog. Then I take a shower, have a breakfast, check my email and go to my work. I work for myself and I have my own facial room here in my city, but it happens when I work in other cities often, as I have customers there too. I like doing my job, but I always spend much energy on doing it and it happens when I feel tired after doing my work when I come back home. It usually helps me to relax when I meet with my friends, walk with my dog, take a bath or listen to the music.:)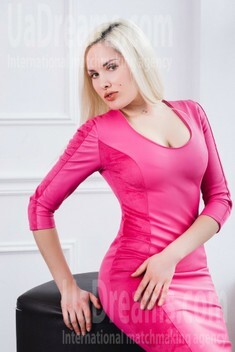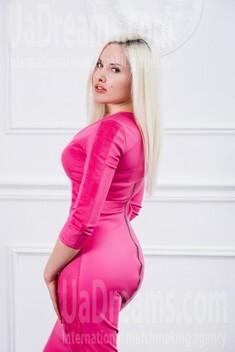 How would I describe myself
I like to help people look more beautiful and to take good care of their appearance, but I usually value inner beauty in people most of all. I had a bad experience with my past marriage, but I haven't lost my hope to find a true love and to be happily married one day. That's why I have joined this site. I spend much time doing my work now, but when I get married, I will devote most of my time to my family. I believe that it is very important for a husband and a wife to spend lots of time together and to share common goals and interests.
Domestic abilities
To be honest, I don't like doing some things about the house very much, especially to wash dishes:), but of course I always do cleaning in my apartment by myself and I like when everything looks nice and tidy at my home. When my friends or my family come to my apartment to visit me sometimes, they always say that my home looks beautiful and cozy.:) I like to have some fresh flowers and plants in my apartment very much, especially orchids and roses. My customers know that and they like to give some flowers or plants to me on some holidays sometimes.:)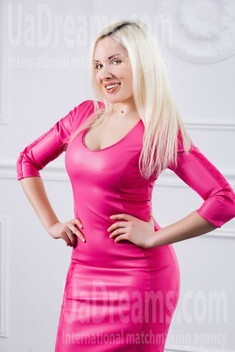 The type of man that I desire
I'm not searching for a wealthy man to be my husband. I also want to say that man's appearance is not on the first place for me. I want my man to make me feel like the most beautiful woman in the world. I also want to feel his love, care and support every day. I will not accept unfaithfulness, rudeness, aggressiveness and disrespect towards me when I have relationship with a man. I want to be sure that my man will never leave me in a difficult situation. It is important for me to have a wise and reliable man by my side.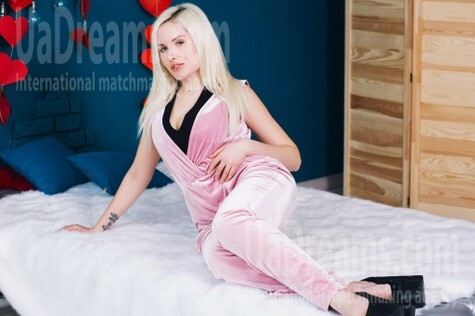 What I do in my leisure time?
I spend much time at my work, but when I have free time I like to spend it meeting with my family and friends. Working as a cosmetologist, I have to look beautiful and I always take a good care of my skin. I enjoy having some cosmetic procedures for my skin in my leisure time very much. I also like going to gym and I like to cook come healthy and tasty dishes for myself when I come back home after my training. I have a wonderful dog. I love to play with my dog and to walk with her in my leisure time very much. I also like traveling and attending some cultural events.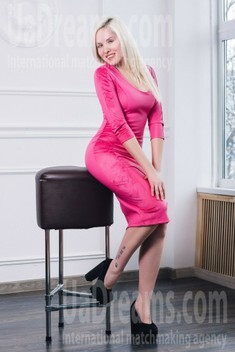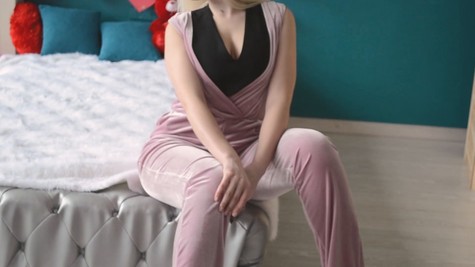 Get a much better idea of the lady's personality!
Discover her life and secrets no other men know :)
It's intriguing like finding an unknown world...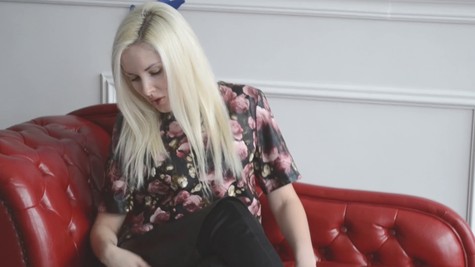 Get a much better idea of the lady's personality!
Discover her life and secrets no other men know :)
It's intriguing like finding an unknown world...