Wie machen wir Frauenphotos
Sie möchten wissen, wie machen wir individuelle Photoaufnahme von den Frauen? Jetzt haben Sie eine wunderbare Möglichkeit diesen Prozess hinter der Szene zu sehen!
Das Bild drückt Tausend Wörter aus:
Photosessionvideo von Ladies aus Poltawa
Wir haben besonders für Sie ein Video über unsere Frauen während der Photosession gemacht! Es ist wunderschön."Wir haben unsere Frauen sich gemütlich und zuverlässig während der individuellen Photoaufnahme fühlen lassen"-sagte das Personal aus Poltawa Filiale"Unsere Ladies machen sich sehr schön, begehrenswert und sexuell, um attraktiv für Sie zu sein!"
Unserer Meinung nach haben sie das wunderbar gemacht. Und jetzt können sie mit eigenen Augen sehen! Verpassen Sie diese Möglichkeit nicht, dieses Video und unsere großzügige Frau zu sehen!
Individuelle Photoaufnahme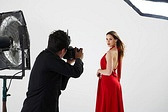 Nach der Photoaufnahme fühlt sich jedes Mädchen wie eine Königin, weil Managers und Photografer ihnen geholfen haben. Unsere Pflicht ist allen ihnen zu helfen...
Es ist immer einfach, den Mädchen zu helfen, weil viele von denen zu uns kommen und an eigene Kräfte nicht glauben. Wenn die Frau eigene neue Photos sieht, sagt sie gewöhnlich
"Ich bin wirklich schön!!!Aber niemand schreibt mir!!!"
Es nimmt viele Arbeit in Anspruch, diese Frauen in eigene Kräfte zu glauben lassen. Für dieses Ziel haben wir einscheidet unsere eigene Photostudio zu machen, in dem jedes Mädchen mit der Hilfe von Photographer eigene professionelle Bilder für die Seite machen kann.
Warum sind die Frauen so schön auf den Bildern?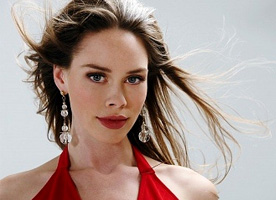 Very often our members ask us why all the girls from the agency are so beautiful, most of them look like the models from the modern magazines.When you look at the girls on a site, you think that they are too pretty to exist in reality, but they are real. But looking at the smiling face of a beauty, men very rarely know how much work has been done to show the girl in her best appearance.
Viele Frauen besuchen unsere Agentur jeden Tag. Alle von ihnen sind verschieden, Alter, Stil, Aussehen, Berufe, Hobbies nur das Einzige allgemein ist - sie wollen eine Familie bilden und glücklich sein. Nur die Managers und Übersetzer wissen, wie viele unglückliche Herzen lächelnde und schöne Gesichten verbergen.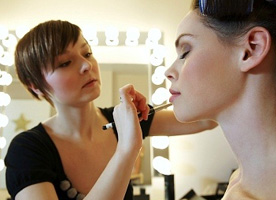 We have very good relationships with all our lady members, a lot of them come to the agency every day, so we become real friends. It is impossible to get to know a person just by looking at the pictures, it is better to see how a person moves, smiles and how she speaks.
That's why we make videos of many girls to help them to show their personality better, they say a little about themselves and it gives them the opportunity to show prospective partners what the ladies are like in real life. Unlike other agencies UAdreams does photo sessions and video shooting for our ladies free of charge! We work with our every member for the benefit of both sides!
Favorable comments of our lady members: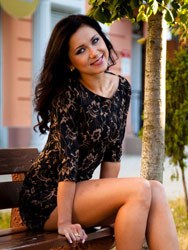 I can not but share with you all my feeling and emotions I experienced during my last photo shooting!!!!! To be open, it was not the first time for me but as it was the previous time I was little bit excited :) But all my worries melted away at once when we started this extremely interesting process if taking pictures!!!!
Thanks to professional photographer and agency staff they created for me such kind and merry atmosphere and everything went smooth and nice!!!!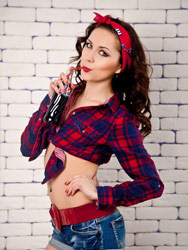 I tried different styles such as classic pin up style and also sporty style :) And felt great thanks to wonderful atmosphere!
I haven't noticed that time flew so fast and I really didn't want to finish the photo session :)
I was satisfied and extremely happy and I want to try again soon!
It's very great that agency gave me such a wonderful chance to try myself in the role of real model :) And moreover I got plenty of positive emotions :) Thank you!!!!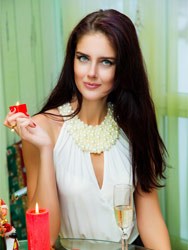 It's really great the agency gives such services as photo shooting and professional make up for the ladies for free.
I worried a little bit getting ready for the photo shooting as it was my first time. The make up artist did a really good job and looked beautiful. The lady photographer was very friendly and I felt as if we had been friends for a long time with her. She is really professional and knows how to do her job well. She managed to make me relax and to look really natural in the pictures.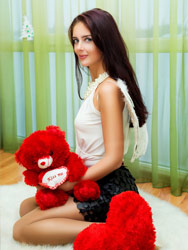 Time passed very quickly and I even felt sorry such a wonderful photoshooting is going to its end. I felt like a real model :) I'm very thankful to the agency for everything they are doing for me!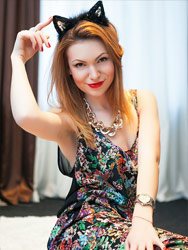 When I came to the agency UaDreams I was suggested to make the photoshoot here. I was told what I need to do or to have with me to make the photoshoot but the most important is that I must have a good mood. I was explained that the visagist would come to make a wonderful make up for me to look beautiful....
I was very happy to try this opportunity to make the photo shoot and be a model and to have a nice pictures in my profile. I wanted to look beautiful and amazing.....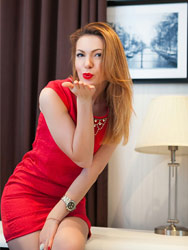 I was very nervous. At the day of photoshoot I was made a good make up that showed all my great features and my hair looked so nice and naturally. At the first time it was hard for me and I didn't feel comfortable myself, but after a while I got used to and started to pose more confident, feminine and even played tricks.... The photographer helped me very much during the photoshoot. A very large percentage of success of the photoshoot depends on his support and professionalism...
I got much wonderful emotions from the photoshoot and I was very happy to feel myself a beautiful lady and model... My great mood and positive emotions reflect my pictures in my profile.
Thank you so much for spending a wonderful time and pleasant and wonderful emotions during the photoshoot!
P.S. Some members testimonials you can find here