Meet Single Foreign Ladies Today
Our life has so many surprises for us and we never know what it has for us in future. We may find our happiness and love round the corner but sometimes it may be overseas. Nowadays a lot of men around the world are looking for marriage with foreign  ladies from Ukraine because Slavic ladies are intelligent, pretty, wise and kind. Foreign women are looking for American or European men as well. So let's think what the pluses are and why men would like to marry to pretty women from Ukraine? Why is it better to marry to a Ukrainian lady? What are the main advantages and the biggest fears?
Foreign Ladies Gallery
Why Foreign Ladies Looking for American Men.
Some men are married to beautiful foreign girls and they know all the advantages. It is necessary to say that there are a lot of pluses if you decide to find a foreign bride in Ukraine. It is not fair to say that Slavic ladies are better than American ones or better than women from the Western Europe. But if you decide to marry a beautiful foreign woman, why not to pay attention to a Slavic lady? Here are the reasons. First of all, Slavic ladies are intelligent, wise, easygoing, open-minded and devoted. Secondly, they are family oriented, that means they are looking for husband and they would like to create strong relationships that will drive to marriage. Thirdly, foreign brides are not afraid of age difference, Ukrainian ladies understand that men in America and Europe start thinking about creating the family when they are in their late 30th or even 40th. So 20-25 years age gap doesn't frighten at all. They are looking for the serious life partner and they are ready to build a family with him. This is a big advantage because you will get a wife who is young, devoted, family oriented and pretty at the same time.
So, why do beautiful foreign women seeking men. A lot of men in their country are not serious and they are not ready to build the family, to support the lady and the children. A lot of women understand this only after getting married, that's why there are so many divorced girls looking for British, American or European husbands. Foreign ladies seek older men, it doesn't frighten them and they are happy together with a mature man. So if you say yourself "I need a foreign woman to married", there are a lot of beautiful foreign girls' images, pics albums and photos on UaDreams.com. Visit our picture gallery with hot and sexy beautiful foreign single women. Here is a great article. Read it, please, it may be helpful for you:  Meet the best Ukrainian mail order brides.
Support questions
Support:Hello, Jamie!
How can I help?
You:Hello, Where to look
Support:Please see the section
Happy to help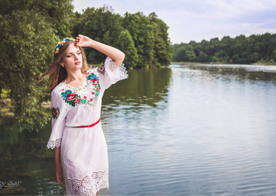 Tips for dating with women