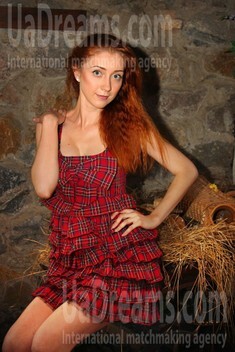 How would I describe myself
I'm a sunshine, and my red hair is the hint which nature is giving to you ;)
See her fascinating movements and charming smile...
Feel as if it was your first date with this lady — it is worth 1000 pictures!
Watch this video for FREE
The type of man that I desire
I want my future husband to be kind, sociable and inquisitive. It would be great if he is understanding, tender, patient. I want him to support me in different situations and I will support him when he will need it as well. Sometimes even a simple talk can give you a feeling that you are the most loved person in the world.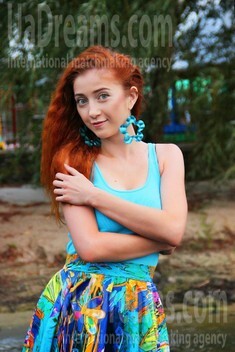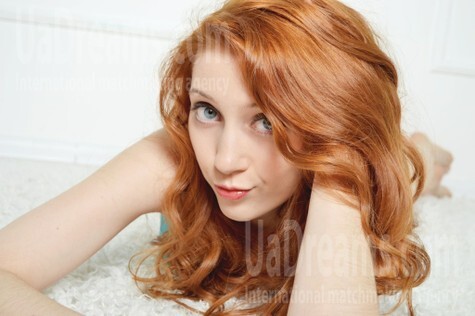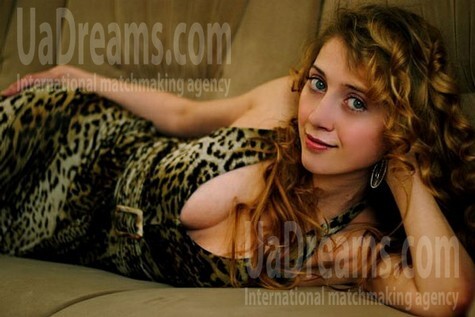 Our personal opinion of this Lady
This girl is very sociable, good looking and nice person. She will be a wonderful wife and a good friend.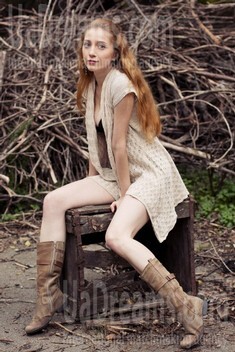 My typical day
I am working every day, so I spend most part of my time at the office. In the evenings I would love to spend some time with my friends, but I don't have them ... Also I like to stay at home and to read some good book. I don't have much free time because of work, but I always try to wake up early before work and to go running in some park or just not far from a house. I used to run professionally when I was studying at an university, but now it is more like hobby and a good way to keep fit))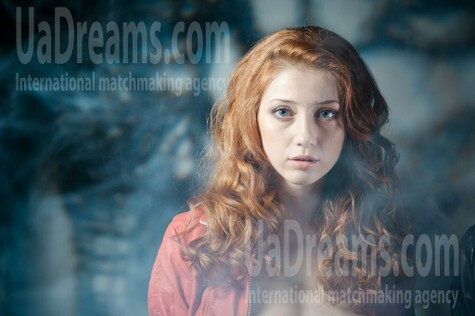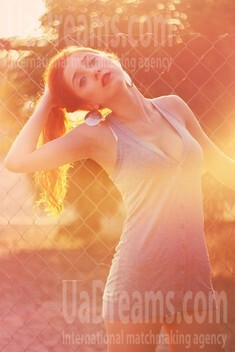 Get a much better idea of the lady's personality!
Discover her life and secrets no other men know :)
It's intriguing like finding an unknown world...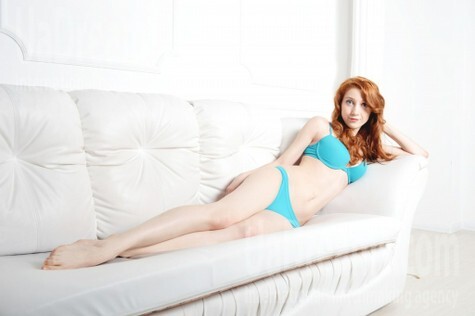 About my family
My family consists of 3 people: my mother, my father and me. I have a really friendly family))) Also I have my dear Granny. I used to live with her when I was in Zaporozhye which is my native city, but now I moved and can't see them often. Every time when I have a chance I go to see them. It is always so warm to see their smiles and to feel how they miss me. I miss them too, but I have set a goal and there is no turning back. I am a goal-oriented person and think that every person who wants to achieve success in life should has a clear goal.
Domestic abilities
Most of all I like cooking cuisine of different countries)))) I like experimenting with new recipes which I find in the Internet or see on TV. It is very interesting as for me and there are so many different cultures all other the world with different cuisines and cooking traditions. I would like to learn as much as can)) Also, I like cleaning and like it when my house is clean and I do my best to make it warm and cozy.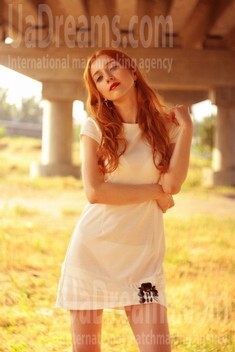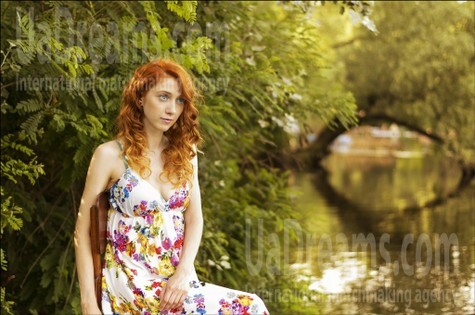 My future goals are
The main goal of my life is creating a strong and happy family. Speaking about the other goals... I must say that I want to visit different European countries and USA. In general it would be nice to see the whole world and I hope that some day I will be able to do this with my man. I think it would be a hard task without knowing a language and since English language is considered to be international I want to learn it. Afterwards, I would like to learn French and Spanish))))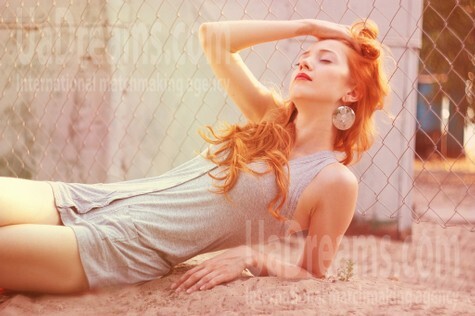 What I do in my leisure time?
I like to keep myself busy - I like cook or knit. I like helping my granny with gardening when I visit her. I adore reading books under some pear tree and watching different movies with friends. I like to spend my weekends in the country, sunbathing, enjoying fresh air. I like to go in for sports, especially I like running in a park and swimming in a pool ))))))