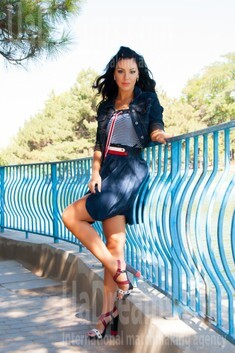 The type of man that I desire
I would like to meet a kind, intelligent, interesting man with good sense of humor. I would like him to be a real gentleman, who knows how to make his beloved woman happy:)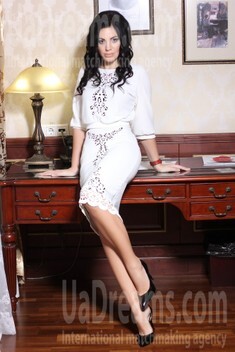 Domestic abilities
I love cooking and also enjoying delicious meal. But especially I love to do the dishes. My relatives and friends always tell me that it's very strange hobby:) What do you think?
See her fascinating movements and charming smile...
Feel as if it was your first date with this lady — it is worth 1000 pictures!
Watch this video for FREE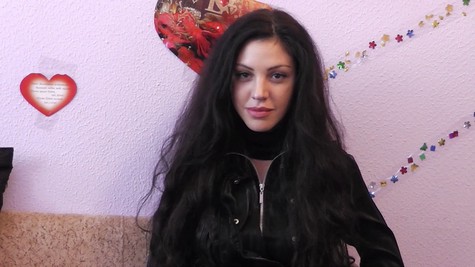 Get a much better idea of the lady's personality!
Discover her life and secrets no other men know :)
It's intriguing like finding an unknown world...


My typical day
Usually I start my day with a wonderful smile: I smile to the sun and it smiles to me in return, I smile to my cats and they tell me how much they love me... Then I get up, tide myself up and do some morning exercises. After light breakfast I go to work. There are a lot of things to do, lots of meetings, but I'm not afraid of such active life, because I like to be active and full of energy. I do so many different things during the day that in the evening I like to relax a little bit with my friends...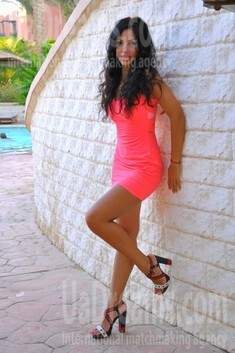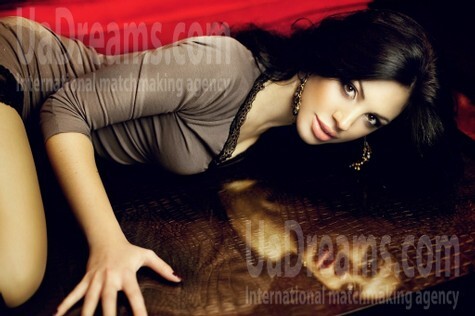 My future goals are
I have many goals in life, because I don't want to waste my life only for breakfasts and sleep:) But the main goal in my life is family and children. I do want to reach the harmony in my life, to be successful in personal and professional sides of life.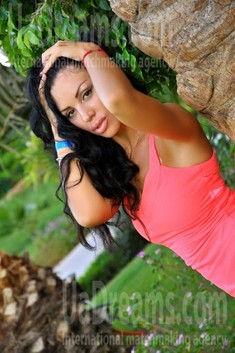 How would I describe myself
I'm an active and optimistic girl. And you will never be bored with me:)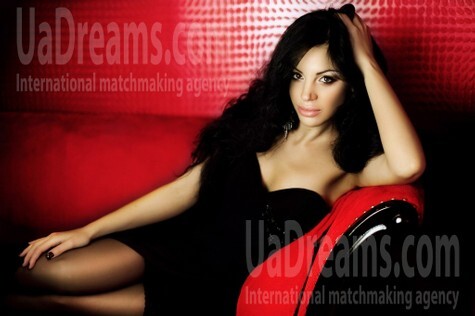 About my family
My family is small, but very united. I am the only one child of my parents and I always wanted to have a sister or a brother, but I have never felt lonely, because I have wonderful parents. My father is military and my mother is business owner. I love my parents very much and they also love me:)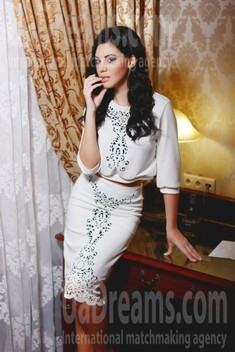 What I do in my leisure time?
I like to spend my time with pleasure. I'm active person, so I prefer to walk in fresh air. I like to roller-skate, go to the theater, cinema, museums. I like to attend a swimming-pool, fitness center. I like to keep my body in good shape, that is why I like different kinds of sport and active style of life.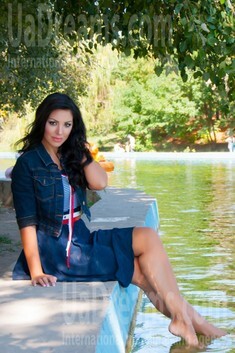 Our personal opinion of this Lady
This girl is very bright and communicative. She is easygoing and charming. And she can really light the life of her beloved man:) Pay attention that the lady's native city is Donetsk. She is in Mariupol now due to military actions in here native city. When the meeting is going to take place with her it will be in the other city, where our branch office is. Now it is necessary to wait due till it is safe for her to outside the city.