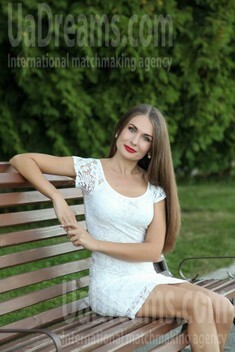 Our personal opinion of this Lady
This lady is pretty, easy-going, communicative and friendly.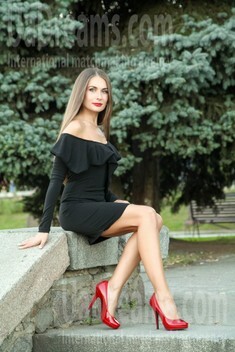 How would I describe myself
I am completely positive and smiling person. I like my friends, I like to enjoy this life. But it is so short to live it alone! Do not yo agree?;)
See her fascinating movements and charming smile...
Feel as if it was your first date with this lady — it is worth 1000 pictures!
Watch this video for FREE
Domestic abilities
Washing, house-keeping, cleaning, cooking and taking care of pets and flowers. I live with my mother, so usually I do most of housework.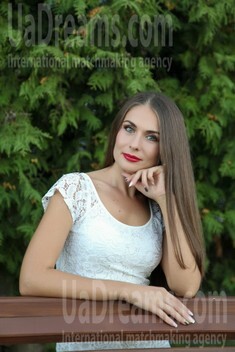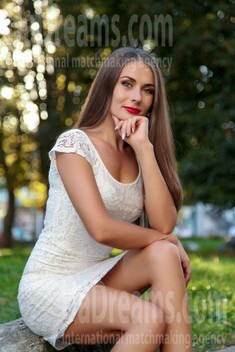 My future goals are
Women come into this world to care about their families and men. So, I want to find a person who is ready to enter my life, who can realize me close to him in hard and good times, who cannot realize his life without me. To take create a family with such a person and take care about it is my most important goal. Everything else I have!;)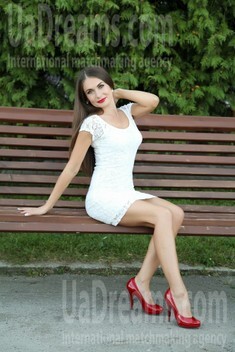 The type of man that I desire
A simple man? - No! An ideal person?- Ideal people hardly exist! But reading this profile, you even do not expect, you can become ideal for me and very important. Just give me the happiness, hug me tightly in the morning, kiss me gently in the evening, help me on weekends and when you come back home, be sincere and frank with me. Open your soul and let me come into your life. And then I will pay you the same!!
My typical day
I usually get up early in the morning. Then I have my tea with a cake. After having my breakfast I go to work. After my studies I return home, have my dinner, do my house-keeping duties, have a rest (sleep). I adore a good day nap and having a couple of dreams or so. After sleeping I have a snack, then I can meet my friends or do whatever I want to do... Different things come to my mind different days. I love spending some time outdoors in the evening before going to bed.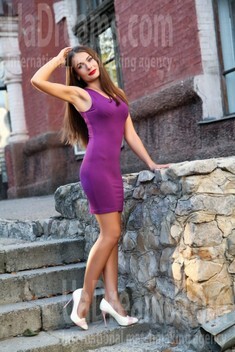 What I do in my leisure time?
I usually communicate with my friends, go outdoors, especially in summer. I like to go to the river where I like swimming. One of my hobbies is also watching sports on TV. I like to watch football, especially when my favourite team plays. I do not like night life, I am not a club hanger. I prefer nice cosy cafes and restaurants with good cuisine and calm romantic music, looking into the eyes of my partner. I am an artistic person. I like exhibitions and theatres. So, have we something in common?;)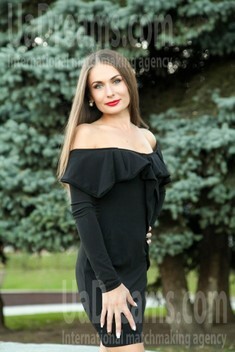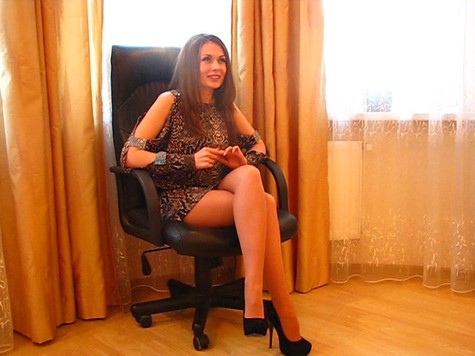 Get a much better idea of the lady's personality!
Discover her life and secrets no other men know :)
It's intriguing like finding an unknown world...


About my family
I'm the only child in a family, my parents were divorced, but it happened so in life that now I have no father because he died. Now I live with my mother. She is an accountant by her profession but she is already retired and doesn't work.