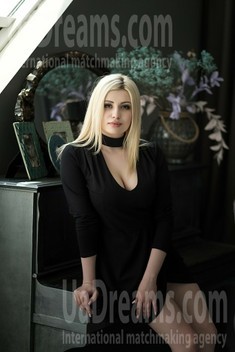 Our personal opinion of this Lady
She is very charming, nice and positive young lady. She came to our agency with a big enthusiasm and desire to find a man. She is very family-oriented and matured. We are pretty sure it is a dream of every man to be next to such a feminine and amazing woman.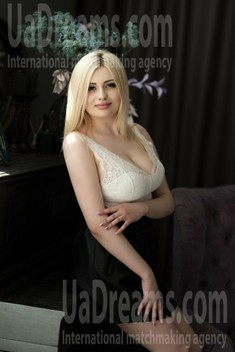 How would I describe myself
I came here with serious intentions. I have an utmost desire to meet my future husband on this website. I am ready for long-lasting relationships and creating the family. I have many interests in my life but the main one is family. As a person I am very diligent and always try to reach my goals. I can distinguish volleyball and cooking as my main hobbies. I like to spend my time on the beach playing with my friends and then prepare something really tasty for them. I hope my future man will appreciate all my skills and abilities.
See her fascinating movements and charming smile...
Feel as if it was your first date with this lady — it is worth 1000 pictures!
Watch this video for FREE
Get a much better idea of the lady's personality!
Discover her life and secrets no other men know :)
It's intriguing like finding an unknown world...


The type of man that I desire
I don't know what will be the name of my future man or what he would like but I want to meet him as soon as it is possible to know about it. I want to share everything with my man, from my hobbies till our common friends. I would like to stay always mysterious for my beloved in order to amaze him every new day. The main features that I would like to see in my husband are kindness, attentiveness and readiness to sacrifice everything for us to be happy.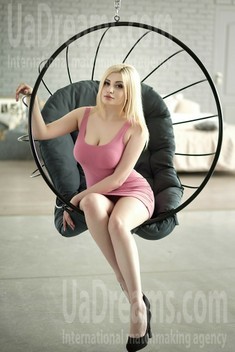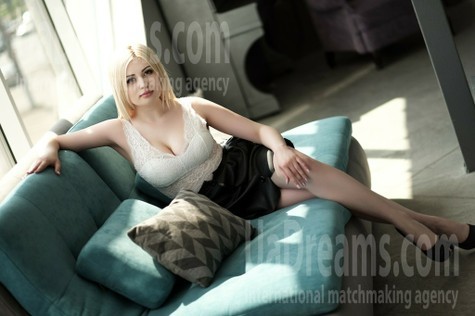 My future goals are
Despite of my young age I have many goals in life. The first one is to complete the studying and find a good job. I don't think that career is more important than family but I would like to develop myself as a person in order to be always interesting for my future elect.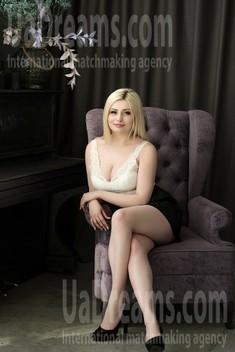 My typical day
I always wake up early in order to be able to do many things. My day starts from the cold shower and tasty breakfast. I am a fan of coffee and know a lot of recipes how to cook it. It invigorates me and gives power for the whole day. After the University I usually do sports. I am a member of a volleyball section and it is my second hobby. I always spend the time of training with a big pleasure and joy. I take part in different competitions and think that it is a good alternative to stay in a good fit and healthy.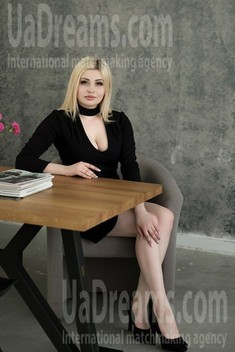 What I do in my leisure time?
As I am a student I have rather much free time that I like to spend with use. I always try to devote time to my family and things that I like. I have many friends and they don't give me a chance to get bored by staying at home. I am involved in many things but the most important one is my search here as I feel that I have matured enough already to create a family but I need a right man for it. That's why I came here and am looking forward to meet my destiny.
About my family
I consider that family is the most important thing in the life. I like to spend time with my close people and have a big desire to have my own little world. I live on my own now and really miss the time when I was closer to my parents and little sister. I try to visit them as often as it is possible but unfortunately they live not really close. I did leave my home as I was 16 in order to enter the University I wanted to study in. I don't regret anything and have a dream to be involved with raising kids and making our home cosy.