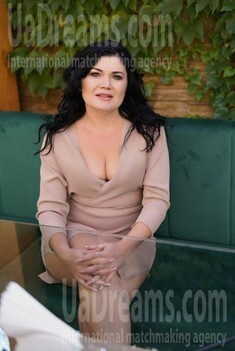 How would I describe myself
I was born in Nikolaev. I live with a 15-year-old daughter. I dream of creating a strong and loving family, I don't want to have children. Good hostess, cook delicious and a lot! I'm sensual, energetic, positive, responsible and creative woman. I dream of a loving happy family. I put my heart into everything I do.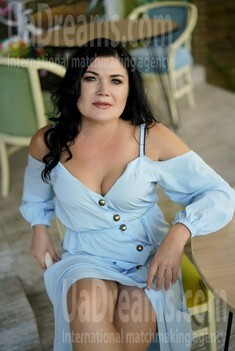 What I do in my leisure time?
I like to spend my leisure time in different ways. Sometimes the best option for me is to stay at home and read an interesting book. My favorite genres are novels and detective stories. I really like to read before going to bed, meet new authors and heroes. And in my spare time, I like to arrange bike rides with my family. I love to travel. Each new trip for me is not just a new experience and emotions, it is an invaluable experience of communicating with new wonderful people, the opportunity to find new friends, to visit fun adventures and situations. Free time should bring joy and pleasure. Doing constantly boring and uninteresting things you can not feel the real taste of life, and it is so beautiful, fun, interesting!
See her fascinating movements and charming smile...
Feel as if it was your first date with this lady — it is worth 1000 pictures!
Watch this video for FREE
Our personal opinion of this Lady
Victoriia is a wonderful woman and mother who is looking for a real man who will love her sincerely. At the first meeting, we had a good impression. This is a very kind, sincere and smart woman. And her main feature - she is not afraid to be herself.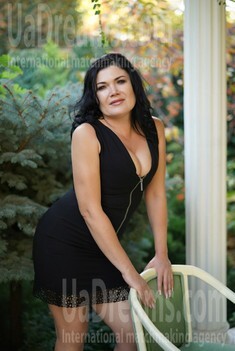 The type of man that I desire
I want to meet a good and kind person. Loving, caring and attentive. Someone I can always rely on, someone with a strong personality. A man I can trust and for whom, as for me, family and love will be the main priority in life.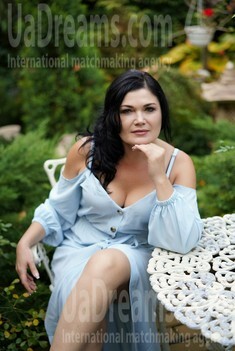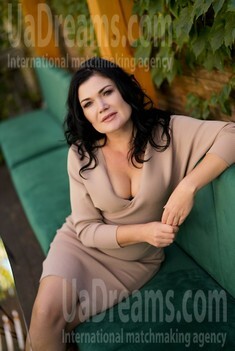 My typical day
My day starts early in the morning. I get up, wash, brush my teeth. Then I go to make breakfast for myself and my daughter. I like to cook very much, I always experiment with something. After breakfast, I get ready and go to work. When I come home from work, I try to relax-listen to music or read a book. I also go out for a walk with my dog. It's always looking forward to it – licking my hands, wagging her tail and scratching the door to let her out. After a walk, I come home and cook dinner. I love family dinners – we talk, laugh and discuss the events that have happened to us during the day. On weekends, my daughter and I like to go to the forest, ride bicycles and cook new dishes.
About my family
My parents died a long time ago and now my family is my daughter. Sonechka is a wonderful girl who makes me proud of her. She does dance and athletics. My daughter and I are real friends. I trust her, and she in turn can rely on me. I believe that Sonia will be all right, because she is a real sun, which charges everyone around her with energy. To be the mother of such a girl is a real happiness!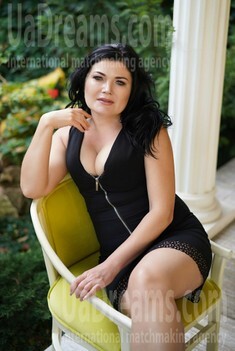 My future goals are
The meaning of human life is the most different that can be in the world. And not always - it's money, wealth or love. For all people - all goals and ideas are different. Personally for me, the meaning of life is to love, live and just enjoy our life. The main goal now for me is to raise my daughter and give her an education.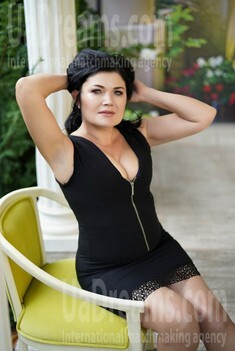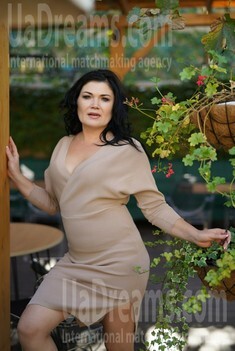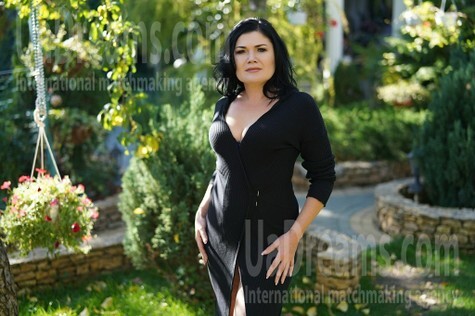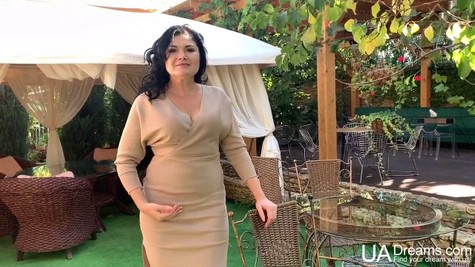 Get a much better idea of the lady's personality!
Discover her life and secrets no other men know :)
It's intriguing like finding an unknown world...