UaDreams Scam Prevention policy
Within Anti-Scam program our matchmaking agency intends to do our best trying to help our members to avoid being scammed.
There are a lot people looking for their love via internet, hoping to find something real and true, but there are also people who can use your frank intentions for their benefit and profit.
You can face such problems in real life with real people and via Internet as well. You have to be cautious about online dating scams tricks!
Here we want to warn all the members of UaDreams about the scammers!
We ALL may suffer from scam run by unscrupulous people. MEN scammed by dishonest women stop believing that it is possible to find a good loving lady, and quit. As men lose their interest in finding their love through Internet, honest WOMEN get less opportunities to find the right guy as well.
In connection with said above we believe that protecting members of UaDreams (from both sides) and keeping their personal information private is as important to us as helping them find love. Therefore we strongly advise our members NOT to exchange personal information with their ladies before their first meeting in our offices.
A first meeting for all the members of UaDreams!
If you hold the first meeting in person OUT of UaDreams office we CANNOT assume any responsibility for your security, UaDreams cannot guarantee your safety as well the safety of your feelings or your money.
We are against obtaining money by means of deception. UaDreams is concerned about those women who make this their practice, who are in the business of cheating and scamming men. UaDreams supports anti-scam program and cares about our reputation. Don't send any money to any lady and contact us immediately if you get any request for money, we will move her profile to the black list.
But we also want to assure you that you do not risk communicating with the ladies via UaDreams.com agency and we know almost everything about them.
The work of our offices (and of UaDreams agency in general) is built on the principle of friendly communication with all the members.
All the information you can find in the profiles of our lady-members – like full name, age, marital status, citizenship and so on – is true and checked. You will never be able to find any fake photo or disinformation – and all these is due to the work of UaDreams' staff.
When you are building relationships, it is very important to be safe and careful. When you are looking for love on the Internet, you should remember about the scams. There are a lot of scammers who are looking for the easy money, whose aim is to take your money so be attentive and you will be safe. Join only trusted websites and agencies, remember about the red flags that help you recognizing a scammer. Following the simple rules will save your time and money. Find out more about our AntiScam policy, we work to make your communication more pleasant and safe.
What UaDreams does to protect its members from scammers?
No Agency adds members' profiles.
We don't allow the agencies to post the ladies profiles and to ask our members men pay for corresponding with women.
No business promotion is allowed.
There is no promotion that is given by the third people or agencies.
No fake photos and people
We guarantee that only real people with real photos are on our website. UaDreams.com is a place with real ladies only.
No Golddiggers here
Each and every potential female member undergoes a thorough study of her background information. It includes not only verification of her documentary information for correctness of her name, age, citizenship, etc., but also an examination of her previous history in online dating, her social media profiles for any signs of unwanted activities or questionable reputation. We also monitor information on different online resources and do not allow ladies to become our members if their data is shared is those lists with label of a scammer, professional dater or gold digger.
Passport verification.
When the lady would like to join our website, we check everything carefully. We checkcheck the woman's passport and other identification documents. If we have any doubts we double check everything. Although, we can't guarantee that something in lady's life will change in the future.
We don't sell personal information.
We protect both men and women members. We don't want anybody is scammed. So all personal information stays personal until the first meeting in person. We don't sell the e-mail address or phone number, all private information stay private.
Don't send money to ladies.
All ladies know our strict AntiScam rules, they know that it is forbidden to ask for money. We ban the women who do this. Please inform us if this occurs.
Financial Scam Technique
UaDreams agency wants You to be able to protect yourself by learning how to spot the danger signs of scams. Common financial scam techniques are given below.
If a buyer promises a cashiers check/money order/Western union that overpays you, and then requests that you wire the difference to them after keeping some for yourself, beware! Scamsters who adopt this method typically use forged or bogus checks, and it's not difficult to realize who's overpaying who.
If you receive and reply from someone in Africa/Nigeria/Abidjan who claims to have millions of dollars from a dead husband/father/brother and wants you to help get the money out of their country - it just sounds too good to be true! This is commonly known as the Nigerian 419 scam, and is named after the corresponding penal code of Nigeria.
If a seller offers his goods at an unbelievably low price, you should ascertain if he's credible. Some scammrs take your money and run, leaving you with nothing but a lighter wallet. Pay by credit card where possible. In most cases, you can dispute credit card charges for non-delivery of goods. You can also use an intermediary service such as escrow. For a small fee, an escrow service holds the payment, forwarding it to the seller only when the buyer has received the goods in working order. An escrow service will also act as a mediator in times of dispute.
Female Personal Scam Patterns
All scam patterns have similarities that are very easy to spot if you know what to watch out for:
You met on a free site.
These sites are the place where nobody checks the profiles. The lovely lady writes you and says that "she" is interested in you, you impressed her a lot and so on. She makes you feel that you are the one special from the first letter.
She doesn't say the word "money".
What does it mean for you? You should be very attentive if the lady doesn't ask you about your financial status or your income. As usual men worry when they are asked this question. But you should be careful if "she" doesn't show an interest. "She" may pretend.
She's looking for a good personality.
She doesn't need anything else except of good personality. This word combination doesn't say anything and is wide at the same time and lets every man think that it's about him.
"She" falls in love fast.
She is in a hurry and she starts saying about love in the first letters. Be extremely careful and don't believe in love from the first letter.
"She" would like to be mysterious.
The woman doesn't answer your questions even if you ask her. She stays mysterious and she wants you to be curious and think about her all the time.
She doesn't have money.
The lady tells you that she is not financially secure, that her salary is small and the boss doesn't pay it in time. Of course, it may be the truth but the lady whose aim is to build serious relationships will not start talking about this unless your communication is close enough.
Sick relatives and pets
Be sure if you get the information about sick mother, father, a hamster or a parrot in the second letter, you faced a scammer. Be wise and don't send money, of course, as a gentleman you'd like to help and to save your lady. But don't save the scammer, go on looking for your lady.
She asks money for trip
You like each other and you decide to meet but you are too busy at work to visit the lady. So you decide to invite her and at that very moment you got the letter from her with extremely high prices. You will get the sum for visa, the double price for the tickets and so on. If you would like to check, suggest paying everything yourself. You'll buy a ticket and you will send her it, you'll book the hotel and so on. Be very attentive and smart, even though you like the woman a lot.
Got money and disappeared.
When a scammer gets money, she disappears and never answers the letters or phone calls. But there are some scams who tell you very sad stories with 100 reasons and stay in touch, hoping to get more.
Male Personal Scam Patterns
By now there is one pattern we are aware of – *he* places his profile on free dating sites and invites girls to come to his place and stay for a couple of months to see how it works. During this time period his lady guest is doing her best to make him to like her – household, cooking, laundry, everything, sure free of charge and then – "good-bye" we are not good for each other. And then next "bride" and the following. This is probably the most difficult case to define if he is a "scammer" or not. But obviously the same pattern will work here – *he* will not be interested in a lady's personality, he will not answer all questions and will avoid to share his life details. *He* will like a lady real fast and will invite her to come to his place without any delays. Dear Ladies, again everything that is said above is not a rule, but UaDreams agency advises you to pay attention and be cautious!
Dear Ladies and Gentlemen, there are thousands of sincere honest people online who dream to love and be loved, who are truly looking for their soul mates and life partners.
Be cautious, be smart, be lucky and you will find your dream date, best friend, passionate lover and caring loving life partner.
Scammers' Letters Examples
Dear members here UaDreams encloses some extracts from typical scammers' letters. Be cautious when getting something similar to these
"Hello My Dear... How are you doing? Dear I do really need your help now. I have very bad times. I got fired from my work and now have financial problems. You know I have my Mom and son living with me. My Mom is retired long time ago and she's only got small pension to live on. I was the one to support our family and now I cannot do it as I lost my job. It'll take me some time to find another one. Till that time we have to live somehow. I would really appreciate if you understand my situation and will send me some money by WU. Hope you are doing fine. Waiting for your answer..."
"Dear I hope everything is alright with you and your family. My health grow worse. The doctor said I need some more detailed medical examination. I'll have to stay in hospital for some time than. It's ok with me as I have this time but the examination will cost me 500$US. I don't know what to do as I don't have this money and don't have friend to borrow it from. I do really need your help now. You are the only one who can help me in this situation"
"Dear, I love you and miss you a lot. We've been corresponding with you for such a long time and I think it's time to meet in person. What if I come to visit you? I think it's a great idea! All I need is to apply for visa and get a ticket to your place. To do it I need to apply for my passport first. It'll cost 300$. Please send me this money via WU and I'll apply for my passport as soon as possible. ... "
To report UaDreams about a scam
Send to UaDreams agency a letter, using "Contact Us" form with your name, current email address and your story, provide us with the information proving scam or scamming intention and we will immediately investigate the case. If it's confirmed we'll remove a scammer from our website.
You must be aware of the fact that there are some individuals online who may try to extract from you some amount in cash playing on your feelings. Be cautious and be ready! Let UaDreams help you to avoid a situation when you'll lose your money and will be hurt and disappointed.
General Data Protection Regulation, GDPR
The General Data Protection Regulation (EU) is a European Union regulation when The European Parliament, the Council of the European Union and the European Commission strengthen and unify the protection of personal data of all people in the EU. The decree also aims to export data from the EU.View more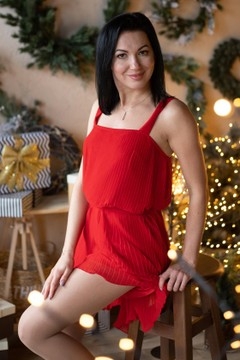 Iren 2983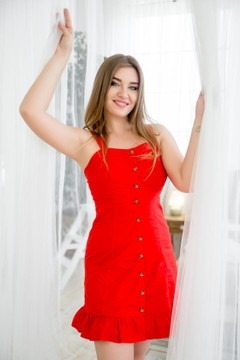 Natalia 9192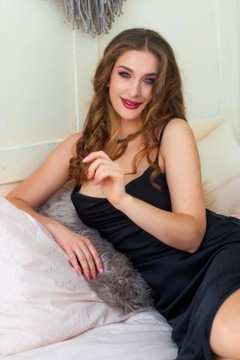 Anastasia 8008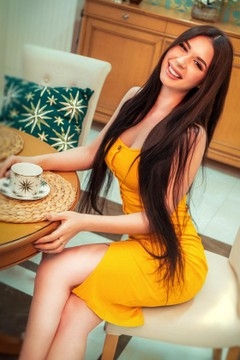 Lina 8947
Poly 9432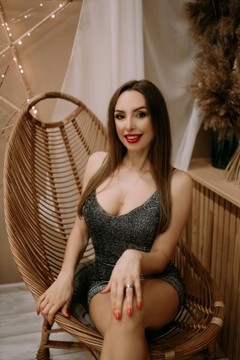 Romana 9331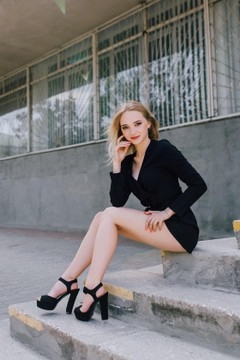 Karina 8728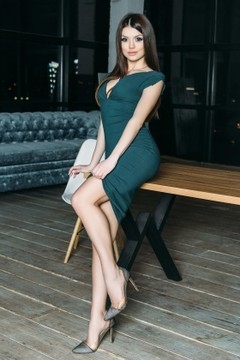 Yana 9019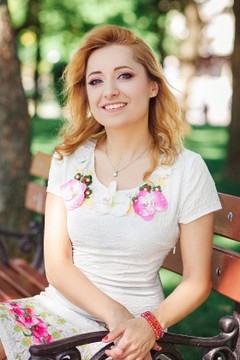 Elena 5908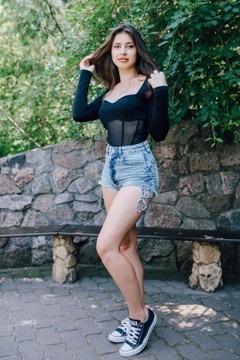 Lyalya 5005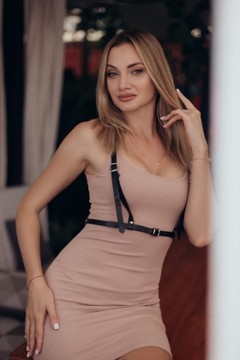 Kate 6596
Alona 9538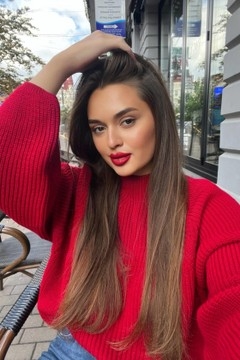 Elli 8676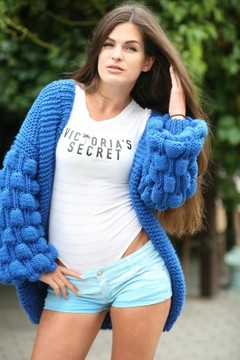 Veronika 8225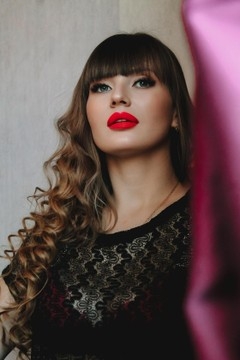 Yuliana 9329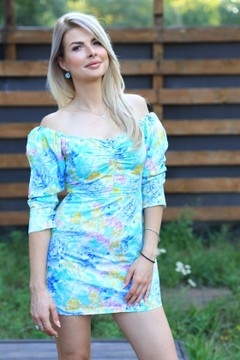 Olena 8665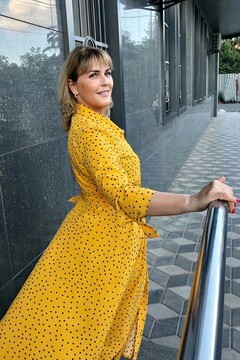 Elena 8660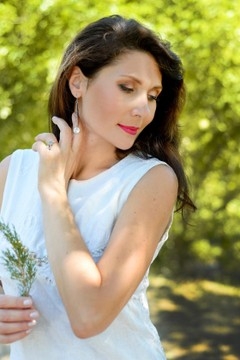 Natali 8742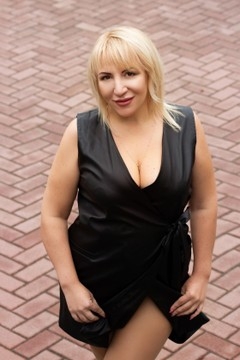 Helen 8822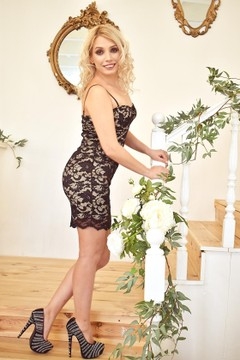 Irina 8952
Support questions
Support: Good evening, David!
All ears.
You: Hello, I would like to 50 years women galleries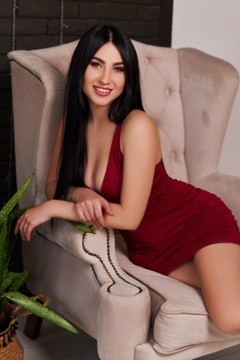 Nelli 9361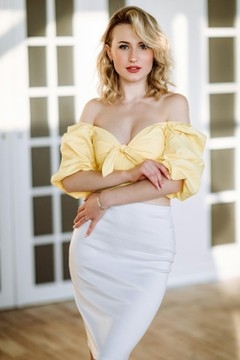 Annette 8927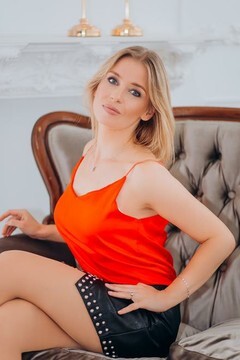 Anastasia 8692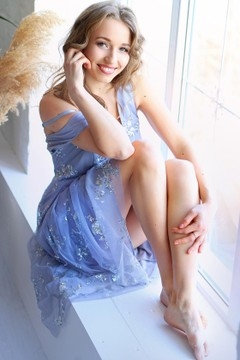 Julie 2111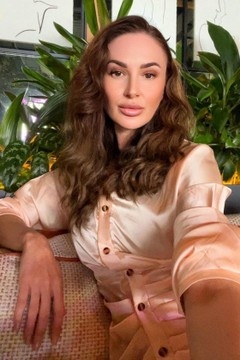 Vikusya 5330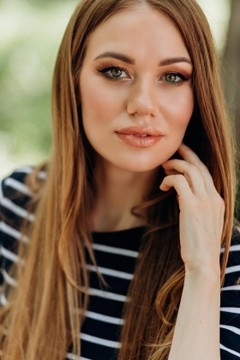 Natalia 6757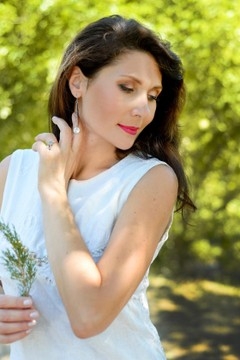 Natali 8742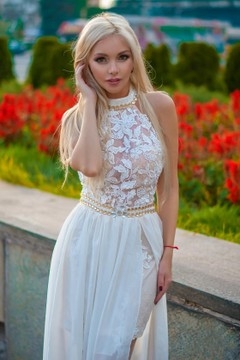 Svetlana 8218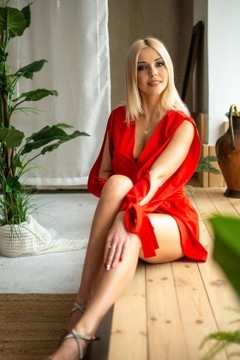 Alyonka 8877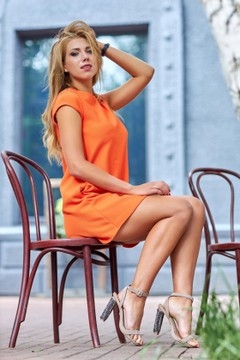 Stasy 8666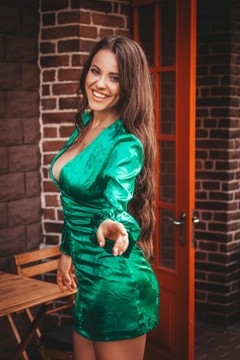 Dana 9072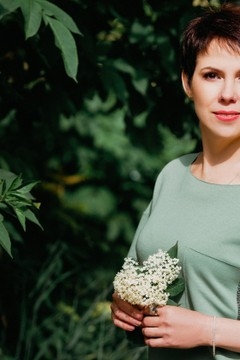 Val 8583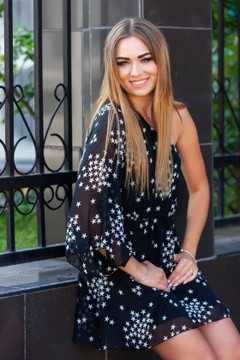 Innessa 7998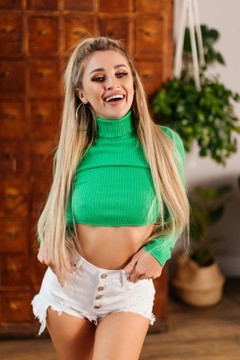 Daria 9439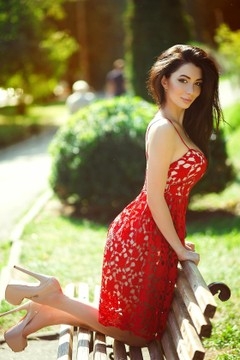 Jenny 3152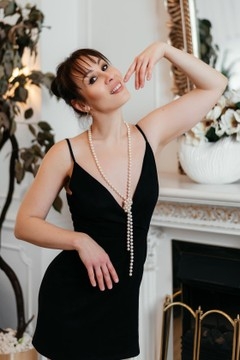 Natalia 9306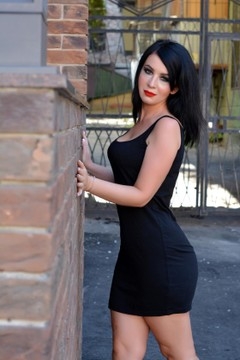 Nadya 8678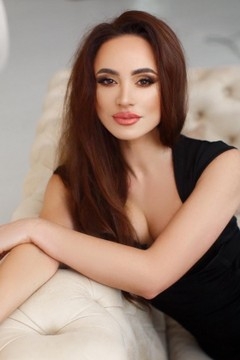 Lena 9433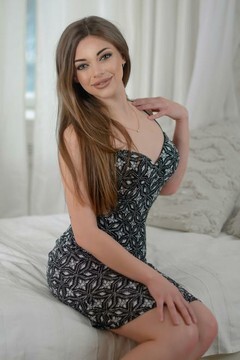 Mari 9071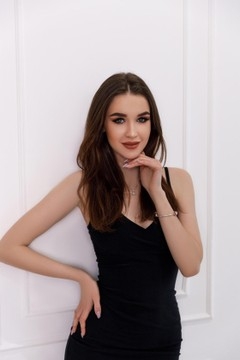 Alina 9351
Support questions
Support: Good evening, Duane!
How can I help?
You: Goodmorning, Where to look only a single girl gallery