Russische Frauen, die nach der Ehe suchen
Ledige russische Frauen melden sich oft auf der Dating Webseiten an im Internet und suchen nach den Männern. Obwohl schlagen die verschiedenen Seiten die Männer mit verschiedenen Absichten vor. Die Frauen, die nach der Ehe auf UaDreams suchen, sind besonders, weil sie alle die ernsten Absichten haben, um einen guten Mann aus der USA oder Europe zu finden. Sie sind Ehe gesinnten und bereit sind, um ihre ganze Liebe zu ihren Männer zu geben. Treffen Sie diese lieben Russischen Frauen, die nach den Männern jetzt suchen!
Liebevolle, fürsorgliche und aufmerksame Frauen haben viel von nützlicher Information in ihren Profils auf UaDreams. Genießen Sie die Bilder im Photostream auf UaDreams – wir wetten, dass ihr sie solche schönen Frauen sogar nicht gesehen haben! Lesen Sie die persönliche Information von UaDreams Die russischen Frauen suchen nach der Ehe. Wählen Sie eine Frau, interessieren Sie sich für ihr Leben, schreiben Sie ihr einen ersten Brief frei und zeigen Sie ihr Interesse. Die Frau wird fröhlich ihr beantworten. Die russischen Frauen, die nach den Männern suchen, sind sehr freundlich und schön!
Testimonials
Gregory:
It could not have EVER Happened without all of you!
I wanted to send you a written testimonial about my visit to see my lady in Cherkassy))) I will also upload some pictures of the two of us and I wish for my lady to also review this letter and pics to share. Alona who is just wonderful I wish to help also review the letter with my lady etc.
Thank you SO SO SO Very much UADREAMS and ALL who have helped me along this Journey... It could not have EVER Happened without all of you!!!
Read more great testimonials
Top 4 things to attract Russian and Ukrainian women
Following these simple pieces of advice will help you to attract a lady from Russia and Ukraine. It won't be difficult to do, just try.
1. A great photo.
You need to put a tip-top photo and, please, find the great one. The first thing that the girl sees is a photo. Just you on the photo, make sure that the photo is of good quality and shows you from the best side.
2. Sense of humor
Women appreciate men, who can make communication interesting and vivid. Be witty, tell jokes and try to make communication pleasant.
3. Be honest.
Don't pretend, be yourself and you'll impress the woman. Ladies feel when the man is sincere and open.
4. Right letters.
Make your letters interesting and exciting. Let them talk instead of you and show your inner world. Don't be shy to write first and to ask questions.
UaDreams helps to find Russian and Ukrainian women
We suggest:
Strong Anti-Scam policy
We protect our members and make communication on the website safe. We check the ladies' documents and matrimony status. Our agency has really strict rules and we protect our members making communication safe and pleasant.
User-friendly search function
UaDreams provides convenient search and you will be able to choose the ladies of your dream. It's very convenient because you don't need to check thousands of profiles, you'll see only the ones according to your wish.
Helpful support team
If there are any questions or you need help, you are welcome to contact our support team. We are always ready to help and to answer all your questions.
Services for men and women
There are a lot of possibilities both for men and women to communicate. Have a look and choose the ones you like.
Last Updated: 2021/02/24
Wie können wir Ihnen beim Treffen von russischen Frauen für die Ehe helfen?
UaDreams.com bietet Ihnen die Möglichkeit, die schönsten russischen Frauen kennenzulernen. Sie können ihre Fotos und persönliche Videos ansehen. Seien Sie aktiv! Schreiben Sie E-Mails und sprechen Sie mit unseren Damen im Videochat. Alle Damen und Herren lieben Video-Chat-Termine, sie sind sehr romantisch. Es hilft Ihnen zu verstehen, ob diese russische oder ukrainische jünge Frau nach Freundschaft oder Ehe mit Ihnen sucht.
Nach einiger Zeit der Kommunikation online sind sie willkommen, um die russischen Frauen zu besuchen zu kommen, die nach der Liebe in dieser Welt suchen!
What are single Russian women looking for marriage like?
Eine große Veränderung wurde in den Köpfen von Russischen Frauen zur letzten Zeit geschehen. Sie wurde anspruchsvoller in ihrem geistigen und kulturellen Leben. Sie warten auf die Gefühle von den Männern. Die russischen Frauen suchen nach den Männern, die Ziele setzen und sie erreichen, nach den starken und fürsorglichen Männern. Leider sehen sie diese Fähigkeiten in den russischen Männern nicht mehr, die faul und gleichgültig werden. Die russischen Frauen suchen nach der Liebe, wollen eine Familie gründen, die Kinder haben und glücklich zu sein.
Russische Frauen suchen nach der Ehe, sind sehr schön, warm und liebevoll. Das ist ein Traum von jedem Mann so eine Frau zu haben! Finden Sie eine Frau, die Sie in unserer Galeriegerne haben, wahrscheinlich ist sie ihr Schicksal!
Wir empfehlen Ihnen auch, den interessanten Artikel zu lesen: "Alles über russische Frauen"
Inna 9528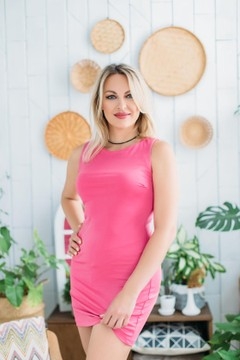 Tatyana 7322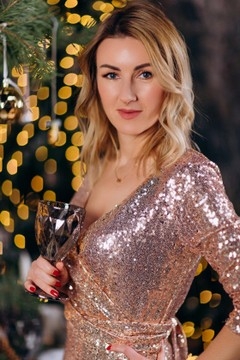 Helen 8781
Maryana 8868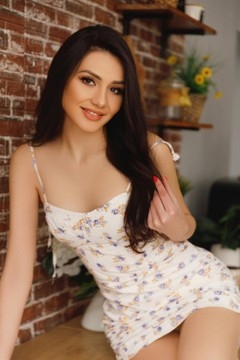 Anna 3567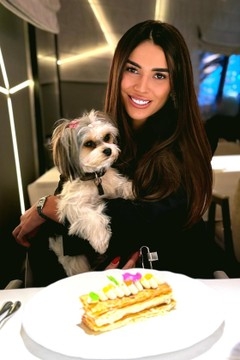 Marta 8657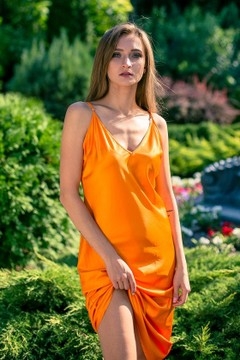 Kate 8223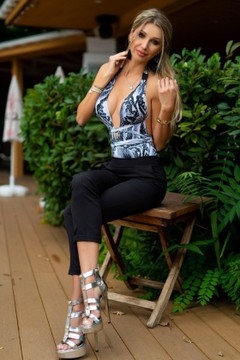 Lili 3523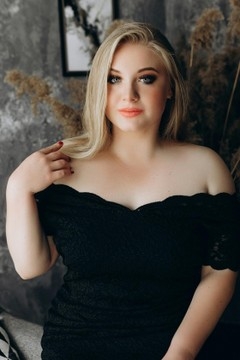 Kate 3531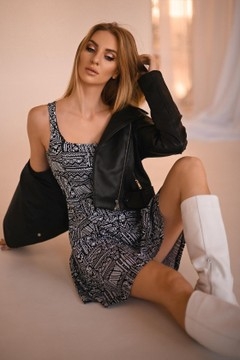 Jaroslava 4434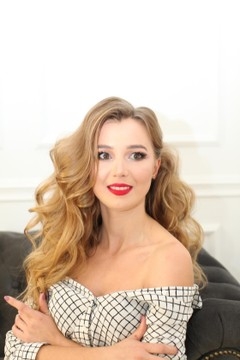 Alyona 9509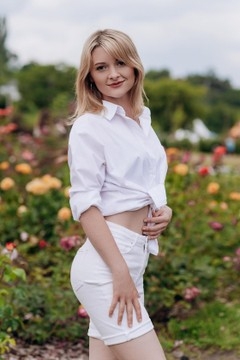 Yulia 9124
Katie 4282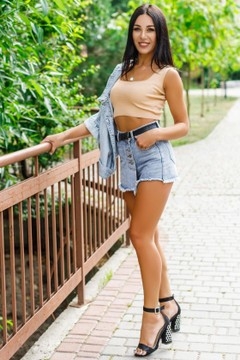 Ivanka 8757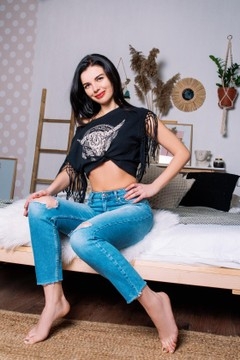 Vally 8427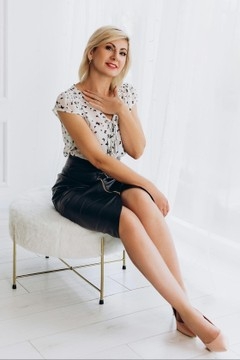 Helen 3591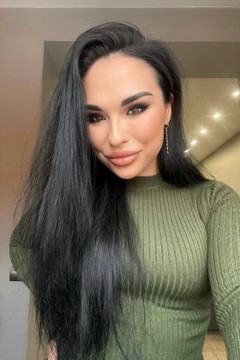 Yulya 9404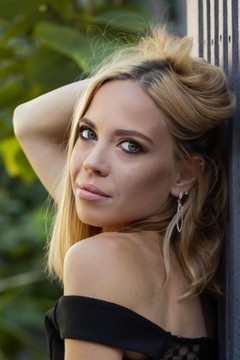 Annie 8683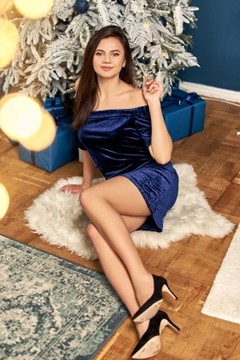 Oksana 9633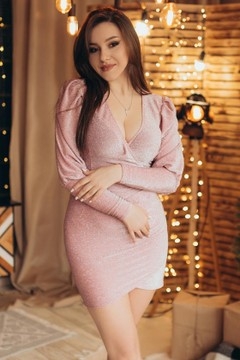 Yuliya 9392
Support questions
Support: Good evening, Fernando!
All ears.
You: Goodevening, I need ukrainian dating 100 free