How to meet a Ukrainian Lady?
Did you hear that Ukrainian women are the most beautiful in the world? And is your goal to meet a Ukrainian girl and marry her? That's great! You have made a good choice! Today we will touch on a lot of interesting questions to help you in this delicate matter, which is: How to meet Ukrainian brides? Where to meet Ukraine singles? And many others.
Women in Ukraine are not so emancipated as European women, for example, German or British ladies. If you want to meet a Ukrainian girl, don't hesitate to talk to her in a gallant way. Show you as a real gentleman, and the girl will really appreciate it. Offer her your hand when she gets off the bus. Show her your respect, and she will have a great first impression of you. She will be interested in your personality and will agree if you offer her to get to know each other better. Meet Ukrainian ladies and you will enjoy it.
More Tips How to Behave Meeting a Lady From Ukraine
Have a sense of humor. Believe, Ukrainian writes created the best comedies ever, so this nation adores jokes and irony. Their sense of humor can rely on anecdotes, wordplay, or even sarcasm. Make your girl from Ukraine laugh, and she will like you at once.
Tell her a funny story from your life. She will be very glad to know something new about you and appreciate that you can take life easily and positively.
Make funny observations about the world around you. If you communicate on a dating site where you can meet Ukrainian girls online, you can tell her an interesting story about your country and the funny differences between its regions.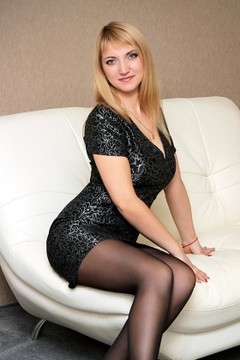 Oksana 5409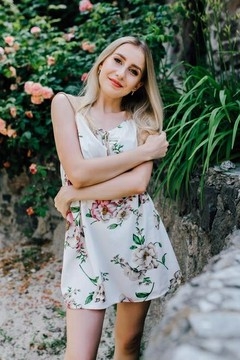 Evgenija 8964
Yana 3249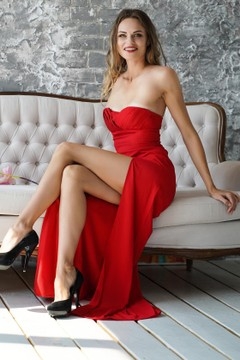 Katе 2425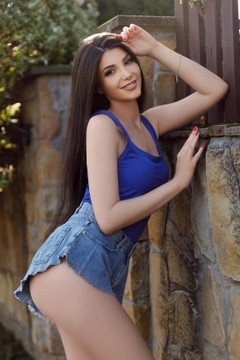 Nataliia 8627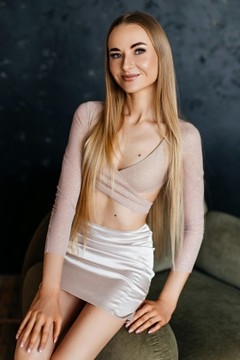 Anna 6756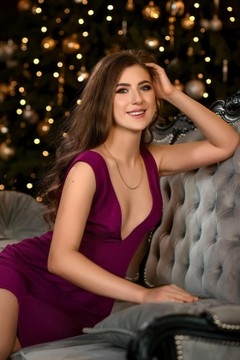 Lina 9190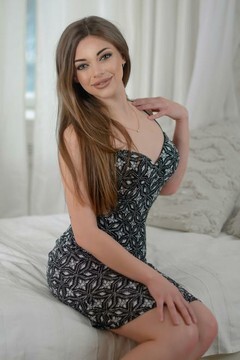 Mari 9071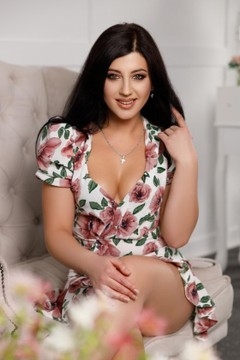 Tania 6820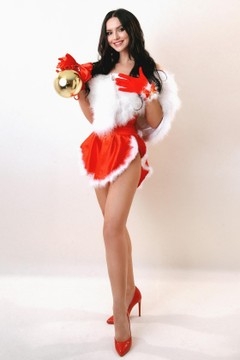 Lilia 9178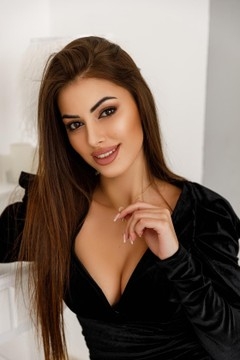 Sofiya 9148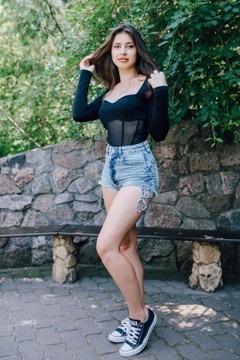 Lyalya 5005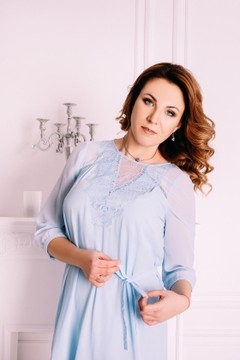 Tomochka 4640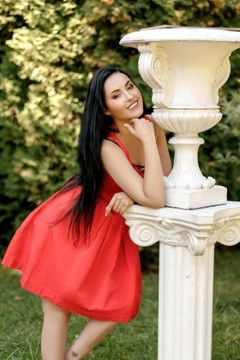 Yulia 8614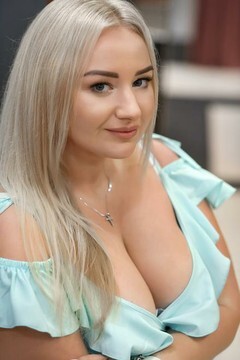 Viki 8738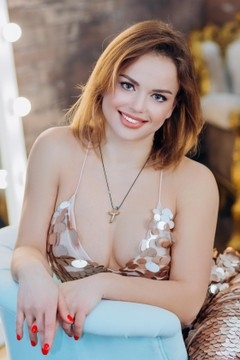 Olena 9034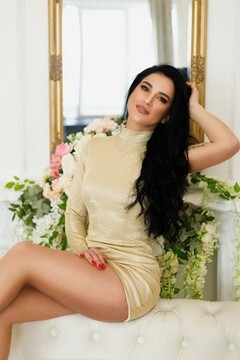 Natali 8865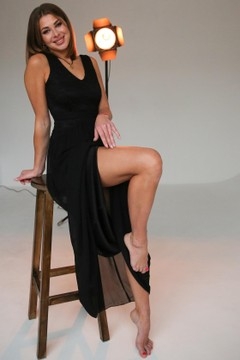 Anastasia 9117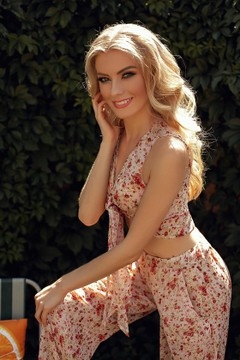 Alexandra 2724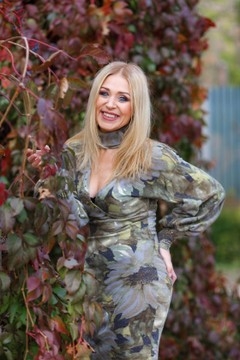 Marina 4667
How to meet Ukrainian Ladies Online and in Real Life?
If you don't know where to meet Ukrainian girls in USA, visit Ukrainian districts and restaurants in your area. You will find the girls in grocery stores, coffee shops or supermarkets. The grocery store is an exceptionally accessible place to pick up a woman because there are so many things you can ask her about. For example, «Have you tried this chocolate?» Or, «Do you know how to find bread here?»
If you like to travel, you can visit Ukraine and meet Ukrainian brides there. You will see plenty of lovely women on the streets of each city and town and make sure that they are really the most beautiful of all.
Try online dating services. Here you will find marriage-minded women from Ukraine who are looking for a husband abroad. Actually, you have to be careful, because there are a lot of scams websites in the internet. If you want your dating to be safe, use the services of reliable and popular agencies. If you find a good website, your communication with girls will be really successful and you will enjoy your dating.
What is the best way to meet Ukrainian girls online
Check out websites that contain reviews about various dating websites. Look how many years a website exists, read the opinions of its members, and look for photos of happy couples who met on this site. Look for the best site to meet Ukrainian girls.
One of the good and reliable dating sites is UaDreams.com. It is famous thanks to the big quantity of matched couples. Men from all over the world come to Ukraine to meet Ukrainian women with their help.
If you register on UaDreams, you will have an opportunity to write e-mails to girls and talk to them in video chat. In such a way you can make sure that all women here are real. Besides, UaDreams follows an Anti-Scam policy that protects you from any kind of fraud. It is prohibited for men to send women any money and women cannot ask men for money and accept them. All complaints and suspicious situations are quickly examined by UaDreams support center and if the girl really tries to scam a man, her profile is immediately deleted from UaDreams.com. So you will meet only honest and marriage-minded girls here.
There are a lot of testimonials of happy members on the UaDreams website. Read them to learn how this agency organizes trips of their customers to Ukraine. At first, these men didn't know where to meet Ukrainian brides in person as well! However, now most of them are content and happy because they can meet girls and look for a wife in a quick and efficient way.
How to avoid scams when meeting ladies from Ukraine online?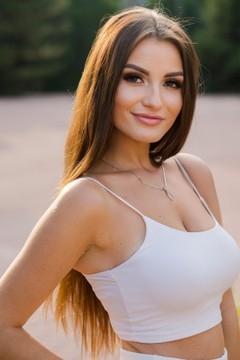 Lenochka 6697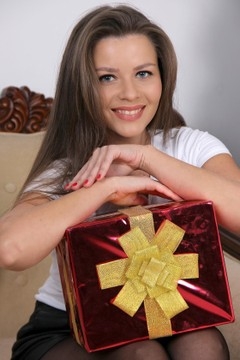 Tamara 6842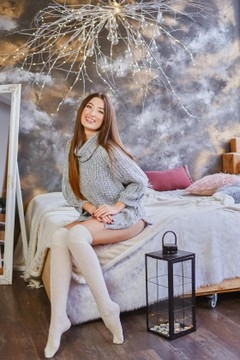 Katrin 8542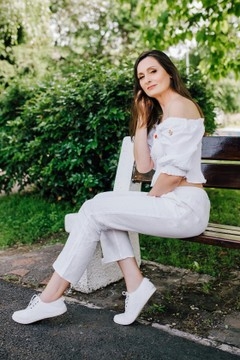 Tanya 8642
Alina 3387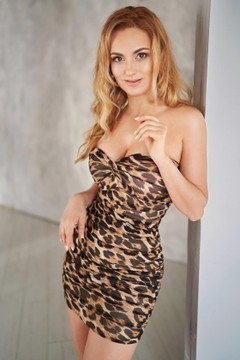 Alla 9022
Sveta 9012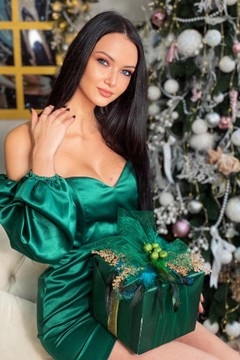 Anastasia 6853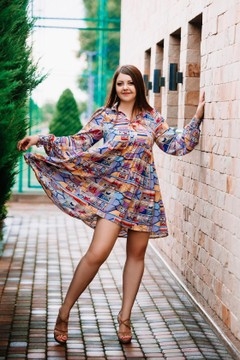 Tanya 9139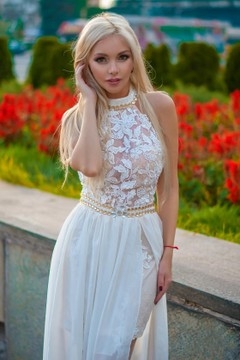 Svetlana 8218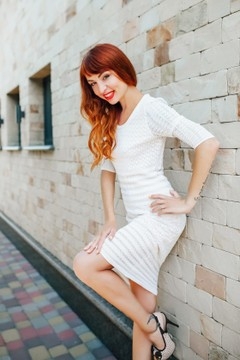 Elena 8220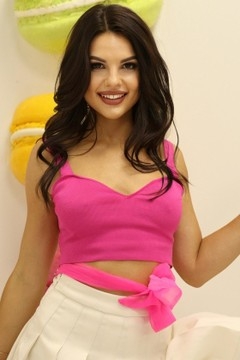 Marie 8233
Ksenia 9292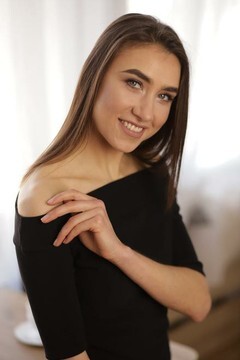 Svetlana 9042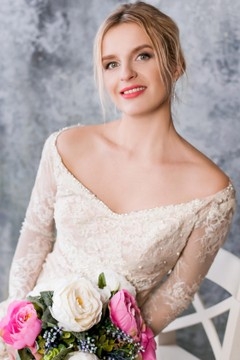 Olya 4155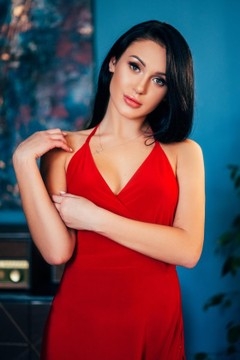 Margo 8302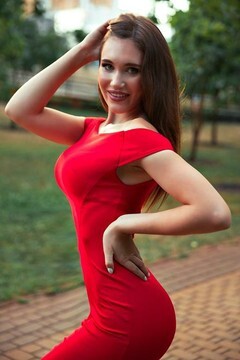 Aliona 8702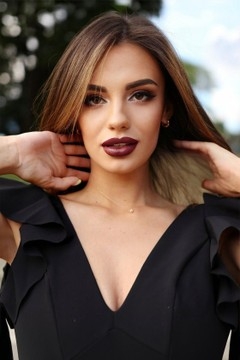 Anna 8364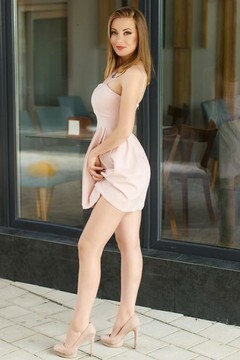 Vika 8622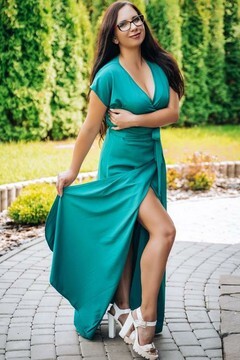 Diana 8241
When people decide to try online dating, they are afraid of scams and everybody knows that online dating may be dangerous for men and women. Knowing the rules, remembering about red flags will help you to stay safe. What should you do? First of all, choose a trusted website, read the reviews, and find out if there are people who met each other on this dating website and are married happily. Don't share your personal information and make sure that the lady is real.
The next step is communication, you need to pay attention if the lady from Ukraine is interested in you but not your financial status. Choose the way of communication that suits you, it may be letters, chat, video chat, or so. It's better to stay in contact with a lady on the dating site where you and your lady are safe.
A trusted dating platform UaDreams.com is a safe place to meet your Ukrainian lady. We check the ladies carefully, look through the documents and social networks just to be sure that the lady is serious and single indeed. We warn our members and tell the rules, ladies on UaDreams never ask for money. If any lady breaks this rule, we delete her profile forever. Our strict rules make communication safe, pleasant, and scam-free. Choose the best, be happy and safe.
Is it real to marry Ukrainian lady in our dating agency?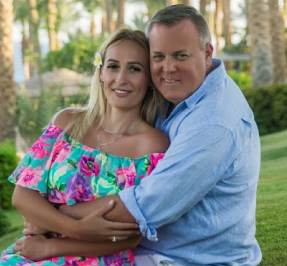 Jared and Galina met on the dating website UaDreams.com and right now they are married and live in the USA, they are happy together but used to be single and choose UaDreams as a trusted place for online dating. Jared told us his story: "We communicated on the website and it took some time before we first met in Mykolaiv.
The agency organized the trip and the first date for us, it was pretty easy and it didn't take much time, everything that they needed to know the dates. After I came to Ukraine, we had our first date, it was unbelievable, we liked each other and after that, we met every day. Then it was time to go back home but we dreamt about our next meeting and decided to have a holiday in Egypt with Galina's son. We had a great time there, swam, talked, and had fun. Galina and I felt chemistry so I proposed and got a positive answer. I was delighted, happy, and excited. Galina felt like a princess in the fairy tale. We are thankful to the agency that gave us this chance for happiness and the future together.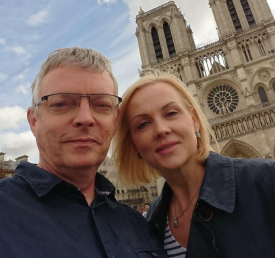 Michel and Lika are good examples of those people who decide to give up after the first try. Michel was on our site for more than a year, tried to communicate with Ukrainian ladies, and even had some meetings. Although that didn't work, he believed that he would be able to meet his lady online. Lika was new on the dating website and was looking for serious relationships. Michel wrote: "That was my last try, I decided that I wouldn't write to ladies anymore. However, it was my special lady, I understood this from the second letter. We met in Kremenchuk and spent a couple of days, the next trip was to Belgium. I invited Lika because I understood that it is very important for her to see my life, to meet my family and friends. Everything went well, after 6 months I proposed and we decided to get married. I am thankful to UaDreams team that they do their job perfectly"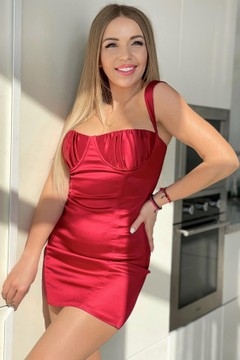 Julia 8401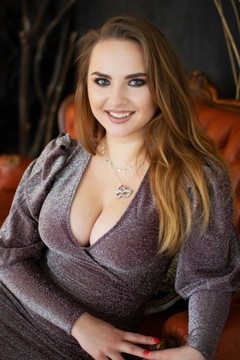 Yana 8931
Natasha 1232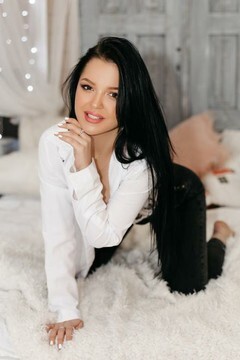 Tanya 8408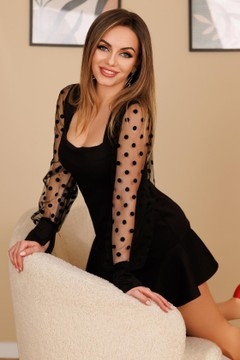 Maria 4588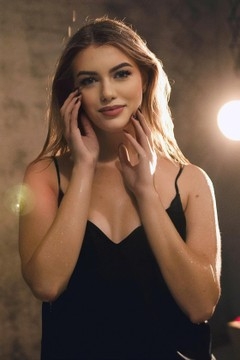 Olga 8487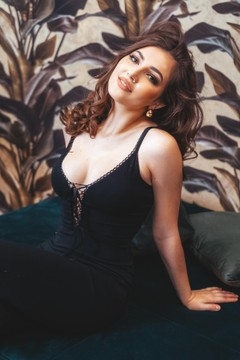 Inna 5371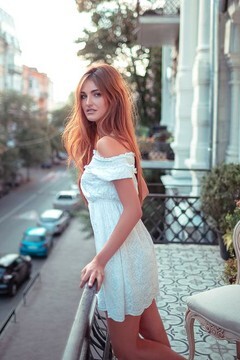 Alinka 8762
Alina 3387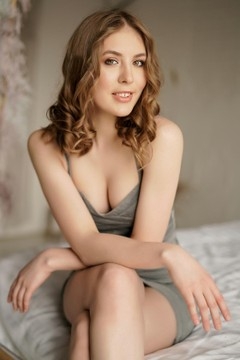 Marina 9053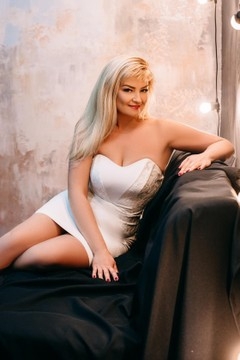 Galina 8914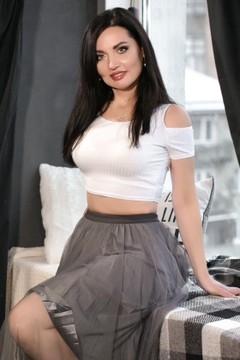 Natalie 8943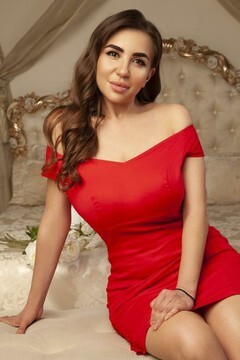 Katia 8956
Zoryana 6711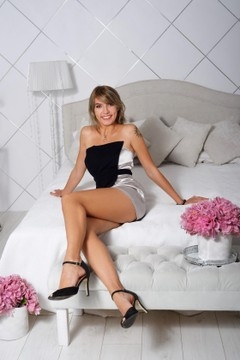 Rina 8864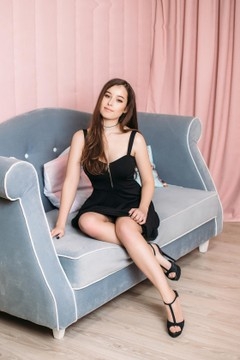 Anastasia 8383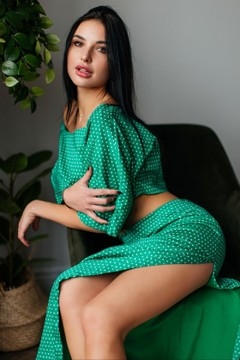 Anastasia 2469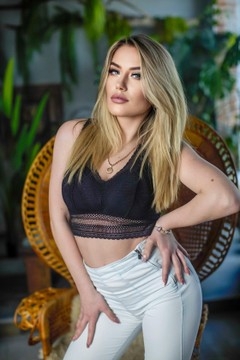 Victoria 9108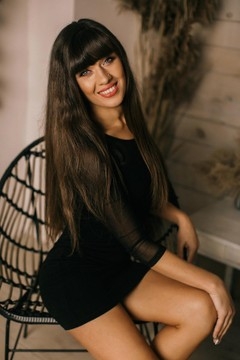 Vitalina 8434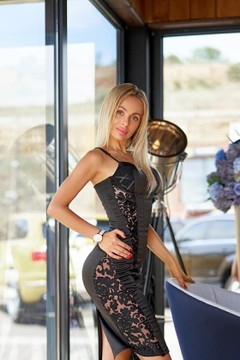 Viktoria 8896
Support questions
Support: Hello, Ian!
All ears.
You: Goodevening, You have 33 years girl