What DO Russian women like?
You know well what your dream lady should be like, don't you? And have you ever wondered, what male features do Russian women love, what do they want and dream about? It is really important, because if you know what likes your Russian girlfriend, you will certainly find a key to her heart.
So, what do Russian women want from men?
Russian women love courageous men
The most Russian women like self-confident men, but not egoists. So, be the first to talk to her! When you like a girl from UaDreams, write to her a free E-mail to introduce yourself. You can invite girls in videochat even if you haven't ever written any E-mail to her. She will understand that you are interested in her. Start from some simple words, for example: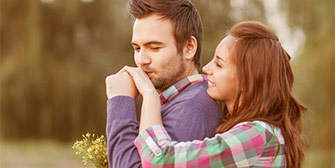 Hi, my name is Sam (write here your name). You seem to be a very interesting person. May I ask you several questions?
You are so beautiful in the photo! And you have a very nice dress, did you sew it by yourself?
I am a new person on this site and I liked your photos most of all. Will you be my first acquaintance here?
Russian woman like men who dress with care
If you invited a lady to videochat, treat this meeting like a real date. Wear a new shirt and get shaved. Let the atmosphere of your chat date will be a little bit festive. So you both will highlight this day among all other days of your life and will remember it for a long time. Believe, your lady will certainly choose a nice dress to make a good impression on you, so she will appreciate your efforts.
If you come to see your lady in Russia, take a shower before your date and wash your clothes. All women from Russia just love a smell of clean and tide clothes! If a man looks after himself, any woman will like him.
We hope that the marriage agency UaDreams will help to find an unmarried woman for you
Make your Russian girlfriend compliments and little surprises
If you say your lady compliments, you will show your that you are more than just a friend for her. It will give her to understand that you want to be closer to her. Actually it is not always easy to say compliments, buy it is really worth trying! Pay attention to the following tips: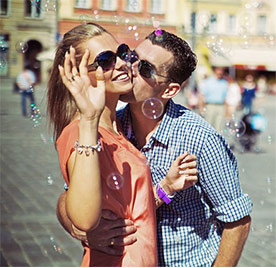 Compliment your lady with a smile. If you do this with a cheerless face, she will not like your words.
Explain her, why you like one or another feature. Instead of «You are beautiful» tell her: «You are so charming, because you have so beautiful blue eyes».
More often address her by name. The name is the most beloved sound for each person.
Make her small surprises. It can be a bunch of flowers or a box of chocolates. Don't look for a reason to do this, because the most pleasant surprises are often made without a reason!
Be sincere and improve your skills every day!
We hope that our romantic dictionary will help you as well! More on: https://www.uadreams.com/ladies/romance_dictionary.html
Russian women tell how a man can gain their hearts
Birth Date

30 July



Height

172 cm

5' 8''




Weight

59 kg

130 lbs




Eyes

brown



Hair

brown



Build

slim (slender)



Glasses

Yes



She is

right-handed



Smoke

No



Drink

Socially



Religion

Christian



Education

B.A.



Field of work

Management



Occupation

sales manager


My additional job for pleasure is my hobby.:) I'm creative master of a pair of scissors art. I adore to bring joy and happiness from those positive emotions I give to a person with new style or small but pleasant changes. I adore to make everything beautiful close to me and my dear people. I can't imagine this world without beauty. In my leisure time I never forget about myself. I'm a woman and I need to blossom all day and all night long. I'm always ready to meet my fate with all the set of beautiful sides I work on in me. I love animals and that's why I never forget to take the best care of my three cats and a dog.
He should be a confident person, elder than me, person with good sense of humor, balanced type, he should respect women and love children, be able to keep his family and able to reach a compromise when necessary. He should be a man with all his merits and demerits. A woman in love will accept all because real man is a king, hero on the Earth, God for his wife.
Be unique! Decorate your letter for Russia women you like
Why is our site so unusual? We can offer you a plenty of various possibilities for making your communication brighter. For example, letter decoration. Russian single women and every single ukrainian girl do feel lack of men's attention and romantic. So, decorate your letter for some Russia holiday, as Christmas or Women's Day, and she will be very glad. It will be so easy for you! Beautiful ukrainian ladies are dreaming of such a gentlemen. At first write a letter to your beloved. Then you will see many beautiful templates — choose the one that you like the best. Make your beloved feel the Only One for you. We are sure that you will find your beloved among our beautiful russian ladies!