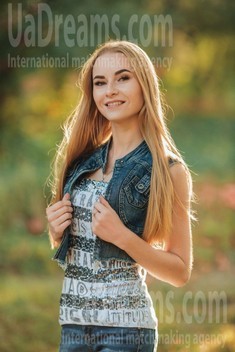 What I do in my leisure time?
I am a very active person. Life is wonderful and I do my best to enjoy every moment. I am a very domestic girl ) I really love cozy atmosphere, family evenings and invite good friends to have a talk and fun together. I think, that life can be interesting and cute without clubs and night life. I love nature, camping and sure BBQ with good people. I love to meet new people, because they always teach us new things and help us to realize what is good and what is bad. I also love reading and cooking. When I I find a good family oriented man I will share my bright mood with him)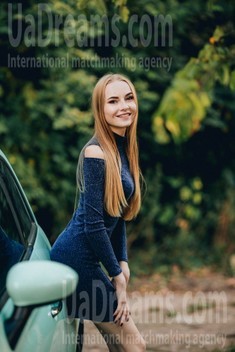 My future goals are
The biggest goal I have is a family. I was born in a very great and friendly family. Parents always were a good role model for me. That is why I am sure that I am ready to create a family and to become a loyal wife and great mother. I also want to become a good friend for my husband and to make our home warm and always open for good friends. Most of all I want to be a happy person. I am sure that happiness depends on both people. I will do my best for my close people, because I feel that I have a lot of love to share )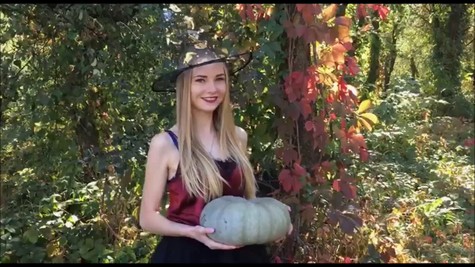 Get a much better idea of the lady's personality!
Discover her life and secrets no other men know :)
It's intriguing like finding an unknown world...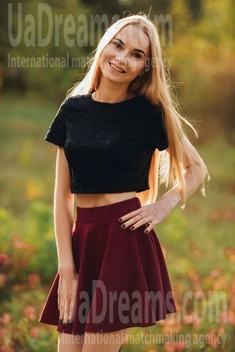 My typical day
I was born in a village and my days always were full of work. My parents have cattle, ducks and chickens. I always helped my mom to work in the garden too)) But sure, I never forget that I am a woman and spend time to look well. I also helped mom with cooking, because we have a lot of meat and vegetables. I am not afraid of work, I am not lazy at all) In the evening I walk with friends or invite them to have a supper with us ) I have young parents and they are very friendly ) Now I spend a lot of time in Poltava, but always call my mom to ask how is she)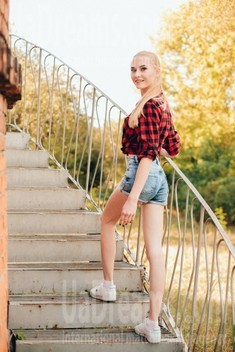 Our personal opinion of this Lady
The lady is very smiling and open. We were impressed that this tiny girl used to work in the garden and with cattle. She looks like a model and has blond hair. We is very talkative and positive. We are sure that next to the right man she will become a good wife and mother. She has right goals and strong values. We are happy to know that despite her young years she is very mature. Her beloved one will be a lucky man )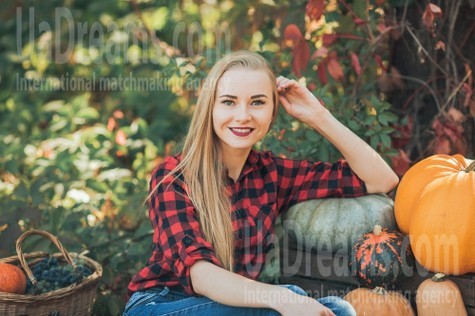 The type of man that I desire
I am looking for a family oriented man, who knows what would he like to get from life. He must be responsible and honest. I want him to be older than me, because I want to be his little girl forever. He will be happy because I am very calm and honest. I love life, travelling and activities. I want him to have hobbies and make time for him and his friends and sure I want him not to be jealous. I am sure that happiness is based on trust. Everything might be seen in eyes. I want him to be easygoing and open to everything new !
How would I describe myself
I am a very domestic person and calm ) I am not afraid of work and love to be neat and to make home cozy. I am a very family oriented, because I I grew up in such a family. My parents instilled family and life values in me. I am sure, that together people can have everything. Money can't make you happy and health couldn't be bought. I am a very loyal person and want my man to respect it. I want to get married once and forever. I am ready to relocate and to start life somewhere next to my beloved. I think, it is easy for me to do it now.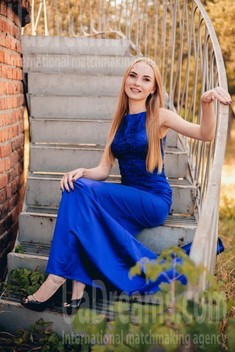 About my family
My family is a good role model for me. My mom is a very nice and positive person ! She always supports me in everything. I also have a sister Tatiana. She is older and she is my best friend. I always share my thoughts and feelings with her. She is going to get married soon) Our father is a real man ! He is a hunter and will protect his girls ;) Joking ) He is very good person and very responsible man. My mom said that he was just 17 when she met him. JH is her hero till nowadays. And I want my man to become my hero too!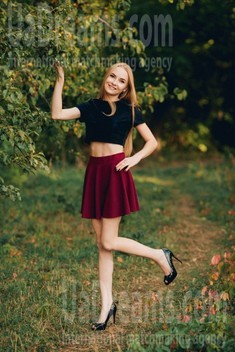 Domestic abilities
I can do everything around the house ! I love when people are neat and clean. I also love cooking, so my future husband will never be hungry. I used to live in the village and that made me strong and ready for everything. I can work on the soil but then will make my nails neat ) I want to make my house bright and open. The atmosphere of love and trust, full fridge and smiles. Caring of children an each other. I think everything you do at home is not your abilities. Everything must be done from heart and with love, then it will bring satisfaction.